Direct consignment slaughter cattle prices in parts of southern Australia have lifted 20c/kg in the past week, drawing closer to rates being seen in Queensland as the rain effect continues to impact cattle prices and supply.
Teys lifted its grid offers at Wagga and Naracoorte during the past week, with four-tooth grassfed steers now making 575c/kg and heavy cows 520c. Further north, NH Foods at Wingham now has four-tooth Jap ox this week at 595c and cows 530c.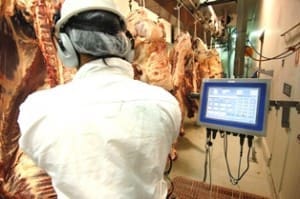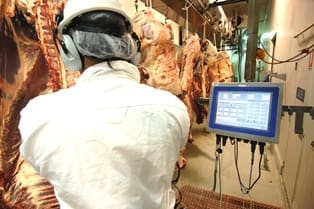 In Queensland, the march in grid offers has taken a breather this week, with prices unchanged from the week before – albeit still at record highs.
In southern Queensland, grassfed four-tooth steer prices remain at 600-640c/kg on competitive grids, depending on location – well above the previous record highs seen briefly last year.
Cows are now in increasingly short supply as herd rebuilding mentality starts to take hold, with one southern Queensland operator's grid lifting to an unprecedented 580c/kg for cows from MSA-eligible herds. Other processors remain in the 530-550c/kg range for heavy cows this week.
The feeling among some processor contacts this week was that even more would not necessarily flush out any more cattle, in the current procurement environment.
Most producers are now focused on adding weight to cattle as the late summer season gains some real steam in many areas.
While Queensland processors were still active at Wodonga and other southern saleyards early this week, the rise in southern grid prices could start to diminish interest from northern processors in trucking relatively cheap southern cattle (especially cows) north for processing. Differentials of 35-50c that existed on northern/southern cows a month ago are now considerably less – down to 15-20c in places.
Grass prices virtually the same as grain
One of the impacts seen in the dramatic rises in grassfed prices since rain started to fall last month is the narrowing in price distinction between grain and grassfed slaughter cattle.
Queensland's direct-consignment rates suggest just a 5c/kg premium for grainfed heavy steers over grassfed this week. As described above, grassfed heavy steers are typically 640c/kg from competitive Queensland processors this week, while the grainfed equivalent +300kg is 645c for spot cattle from most processors. That narrow price difference is unusual, when grain and grass prices are more typically separated by 10-20c/kg.
Export processors with a lot of meat tied up in the pipeline to China at present are reportedly in considerable difficulty, as transport and coldchain infrastructure backs up. The overall export meat market continues to be very flat at present, with the US imported market for 90CL grinding beef reported at 686c/kg CIF last week – now back more than a dollar a kilo on the start of the year.
Flat demand, and supply problems out of China is a factor, in addition to large volumes of cheap dairy beef being generated out of New Zealand, which is normal for this time of year.
The challenging world meat market could not have come at a worse time for processors faced with record higher slaughter cattle prices, however.
Further rain adds to procurement challenges
Falls of 100mm and more across large parts of the gulf and Barkly regions in the far north, and Maranoa and Warrego regions of Queensland in the past week have added to slaughter access woes, but considerably brightened pastoral prospects for the months ahead. Roma's weekly store sale scheduled for today, which draws heavily from areas further west for supply, was cancelled due to access difficulties.
An emergency flood declaration was declared for the town of St George in Queensland's southwestern inland on Monday as floodwaters continue to rise. The Balonne, Maranoa and Warrego rivers have major level flood warnings with flood levels expected to peak at St George on Wednesday night.
A severe weather warning also remains in place for Queensland's Gulf Country in the wake of ex-Tropical Cyclone Esther. The system has transitioned to a tropical low and will continue to bring heavy rain and damaging wind as it weakens, after making landfall as a category one system on Monday. It is now moving west through the Northern Territory.
Central Queensland export plants will continue to drop shifts this week as cattle access struggles continue, and JBS Townsville remains shut.
In saleyards activity early this week, NVLX Wodonga saw further rises in slaughter cattle prices, with better quality pens of prime C3 steers making from 319-368c/kg. Well-finished medium trade weight steers lifted 24c making from 355c to 374c/kg. The better shaped heifers suitable for the trade sold 23c dearer making from 325-369c/kg.
Heavy C4 steers attracted strong demand from Queensland processors making 312-355c/kg. Well finished crossbred bullocks ignited the bidding selling from 280-335c/kg.
At Gunnedah this morning, heavy grown steers and cows sold to slightly cheaper trends, however there was not a lot in it. The heavy steers saw a firm to slightly dearer price trend.
At Naracoorte this morning, grown steers and bullocks gained 3-5c this week, selling from 290c to 350c to processors, while heavy cows remained firm, selling from 250-289c, and lightweight lines to processors made from 165-252c/kg.
Eastern states kill
Slaughter rates continued to be disrupted by weather last week, with Saturday shifts now long-gone, and more cancellations of week-day operations.
The eastern states slaughter last week reached 133,165 head, a modest 3pc improvement from the weather-affected week before, but still down significantly from kills above 140,000 head in early February and late January.
Most states recorded small lifts in throughput, with Queensland's tally of 63,368 head up 3pc from the weather plagued week before. Significantly, QLD is now 14pc behind kills seen this time last year.
NSW lifted 1pc to 35,157 head last week, also down 1pc year-on-year, while Victoria's kill declined 7oc last week to 26,078 head. South Australia increased numbers by 2pc to 4797 last week, while Tasmania grew numbers by 26pc to 3765, after an earlier plant closure.