SOME Queensland slaughter cattle grids have risen 10-20c/kg this week, as tight supply continues to dominate the market.
While other offers remain unchanged, one Queensland processor lifted grid rates by 10c/kg in its southern Queensland operations yesterday, and 20c/kg in its Central Queensland business.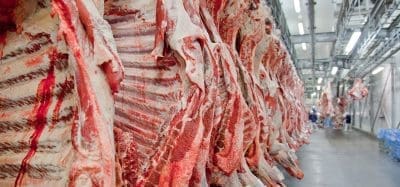 For the first time in some months, Central Queensland rates from some processors are again on par with southern regions of the state, suggesting local supply and competition from live export is necessitating changes to maintain numbers.
Offers seen this morning from southern Queensland processors showed heavy four-tooth grassfed steers at 630-640c (some higher prices are for HGP-free only), with heavy cows 560-570c.
Further south, publicly disclosed grid offers out of Wagga and Naracoorte this morning have heavy steers four-teeth at 615c, and cows 560c.
A large northern NSW export processor has forward offers this week for kills week commencing 17 August of 570c/kg on four-tooth ox and 550c on heavy cows.
Saleyards numbers in general have tapered off substantially over the past week to ten days, and after earlier pulling ahead, saleyards rates for slaughter cattle in southern Australia are again below, or near rates in Queensland and northern NSW.
Some large plants in Queensland are scheduling only three days kill again this week, as cattle supply challenges continue to tighten.
The second week in August is historically the toughest winter week to fill for processors due to the "Brisbane Show effect", but even in the absence of the Ekka conviviality this year due to COVID cancellations, mid-August supply outlook remains bleak.
Normally from August/September, weekly kills are being supplemented with well-finished oats cattle and the start of the traditional Channel Country turnoff period. But this year, oats-finished stock look like being few and far between, and many Channel Country cattle have already been sent for slaughter, cashing-in on earlier high prices.
It's meant the supply outlook for the balance of August and September looks particularly challenging for many eastern Australian operators.
Flat international meat trading conditions and a rising Aussie dollar – hitting US72c in trading on Friday, up 6c on where it sat at the start of May – are not helped cattle pricing prospects.
Slight rise in slaughter numbers
While there was a modest 3pc rise in the eastern states weekly kill reported by NLRS this morning, most of that can be explained by COVID impacts in Victoria.
The five states kill to Friday reached a total of 115,091 head, 3pc up on the previous week, but still 21pc below this week last year.
Victoria produced a 25pc rise in throughput last week to 20,238 head, almost entirely explained by the return to work by JBS Brooklyn after its earlier COVID-related closure. In theory, next week's kill report should show a 33pc decline in Victoria's beef processing tally, as the first week of the state government's new stage 4 COVID control measures take effect.
Other nearby states have seen numbers adjust downwards, as a result of fewer Victorian cattle crossing state borders after COVID plant closures eased. NSW dropped 2pc last week to 30,985 head (-11pc on this week last year) while South Australia eased 1pc to 4046 head.
Queensland's kill last week at 54,817 head is now down 30pc year-on-year.