WHILE some processors' direct consignment grids in eastern Australia remain unchanged this week, other have shed-off another 10c/kg carcase weight, in the face of challenging international meat trading conditions.
Export meat markets are now weighing heavily on cattle pricing, with consumers across Asia, North America and elsewhere now being more cautious with their discretionary spending, in the face of rising cost of living.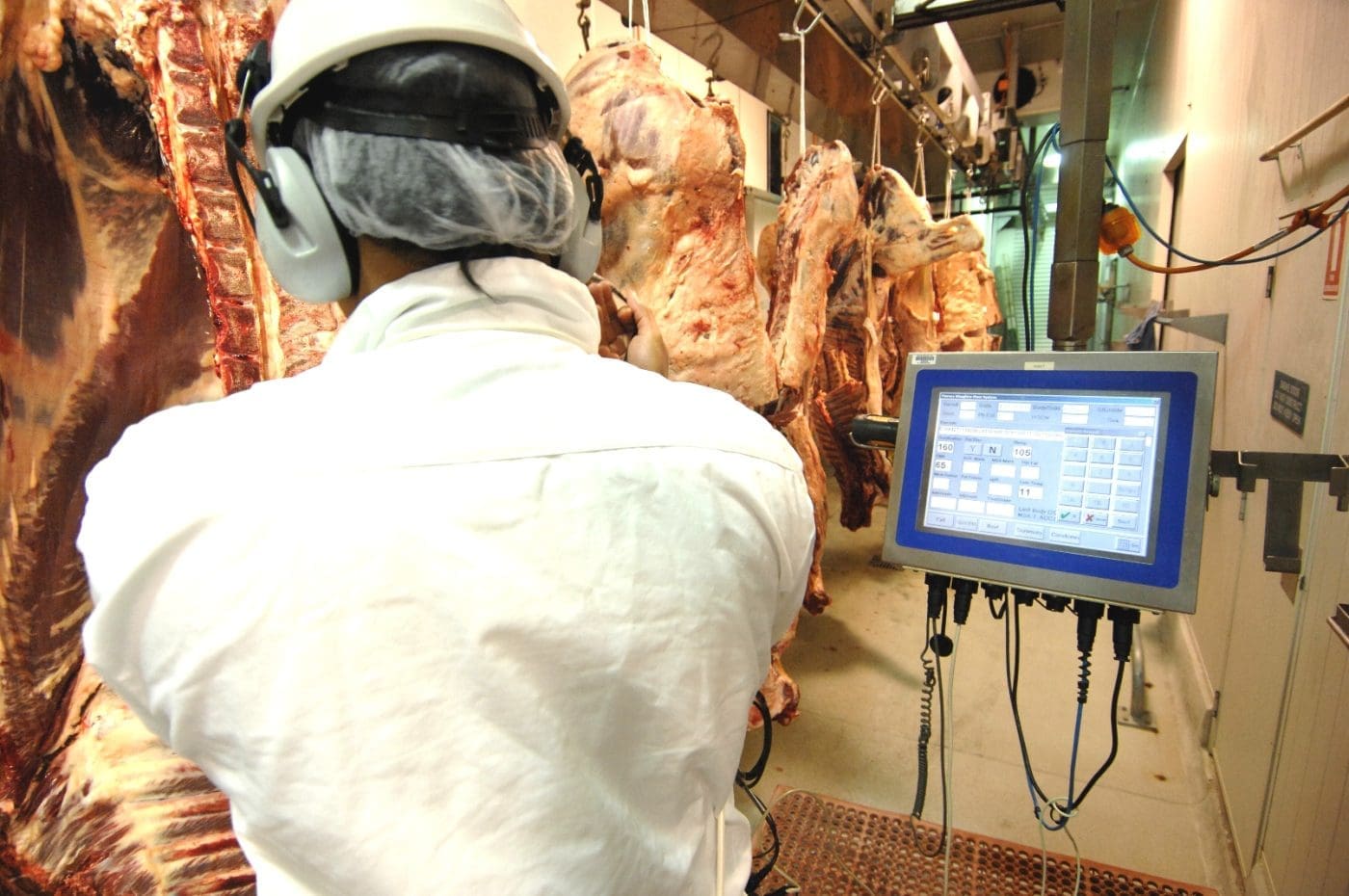 Reports of out China suggest there has been some re-negotiation on beef sale contracts going on this month, as the meat market contracts, which is never a good sign. It is unclear whether those events involved Australian or Brazilian beef consignments.
In turn, more export type beef has been pushed back onto the domestic Australian market, creating a big imbalance between supply and demand.
"There's a lot of beef inventory in stock around the world – cold storage in Japan and China is full – and this will take some time to clear," one large exporter told Beef Central this morning. "It's one step away from world recession, really," he said.
"Any recovery has to start in the US, but it's been a constant surprise how long these large US kills have hung-on for this year, after the drought."
Some grid ease further
In Queensland this week, some competitive processors in the state's south have dropped steer and cow grids 10c, with heavy cows now quoted at anywhere from 430c-440c/kg and 505-520c available on a four-tooth grass export steer, depending on location. Deduct 10c/kg from those rates for kills in Central Queensland.
Speciality lines like certified grassfed yearling, no HGP are currently making around 580c/kg in the southern Queensland market.
What's evident is that forward bookings are not as congested as they were only a fortnight ago, with plenty of sites now taking bookings a fortnight in advance, instead of three to four weeks.
Supply and inquiry has definitely tightened up since recent rain, with the producer urgency to sell now not as strong as it was back in early July.
There's been only limited southern buying activity north of the Queensland border over the past week, after some earlier strong bidding interest. That's somewhat unusual, heading towards August, suggesting there are a few more southern cattle about.
Some southern states grids have also contracted 10c/kg this week, with 555c/kg quoted for grassfed four-tooth ox in South Australian and southern NSW. Cows have remained at 450c/kg in competitive grids in the region.
That's in line with saleyards trends at sites like Wagga yesterday, which saw good bullocks making the equivalent of 525-530c/kg dressed weight.
Wodonga sale this morning saw a yarding of 1290 head, with hopes the market was on the improve after last week's dearer trends across export grades was dashed, with price drops of 30c/kg common as the sale progressed.  Some cattle in all classes struggled to attract bids or buyers to the rail. Cattle had to be in prime condition to appeal processors, markets reporter Leanne Dax said. Bullocks dipped 30c selling from 220c to 285c/kg, while better finished heavy cows were 15c cheaper selling from 230c to 255c/kg. Heavy bulls sold from 216-240c/kg.
Only 250 head were yarded at Naracoorte this morning, with heavy cows back 10c and grown heifers back 17c. Export bullocks were too scarce to quote on.
Sluggish demand out of the US
This week's Steiner US imported beef market report suggests that the imported beef market into the US remains soft, as product is readily available overseas while domestic US buyers are in no rush to cover their forward needs.
A big price differential continues between US domestic trim and imported prices, especially on equivalent grainfed.
"For now, prospects of tighter domestic US beef supplies down the road are having relatively limited impact on buyer psychology," Steiner reported.
Australian imported 90CL manufacturing beef into the US is this week reported at A759c/kg CIF – it's lowest point since February.
"Demand from Asian markets has been underwhelming so far for Australian/NZ beef," Steiner said.
China remained the top market for New Zealand (mostly dairy) beef this season, but growth pace has slowed down.
In May, NZ beef shipments to China were up 7pc and through the first five months of the year shipments to that market were up 7549t, compared to +18pc increase to the US.
"But the slower demand in China is not the only issue for Australian and NZ exporters," Steiner said.
"Japan may not be the top market for imported beef anymore, but it is still a major buyer. Rising beef inventories in that market suggest that the slowdown in demand is resulting in more and more supply getting backed up in the supply chain."
At the end of May beef inventory in Japan was up 27pc from a year ago. Almost all of the 34,000t in additional inventory was imported beef.
"It should not be a surprise therefore that Australian and NZ exports to this market have slumped and will likely remain soft in the near term," Steiner said.
New Zealand shipments to Japan in May were 1900t (-48pc) less than a year ago, while Australian shipments to Japan in May were 6200t (-24pc) lower than a year ago, and June shipments declined 3700t (-16pc).
The slowdown in Asian demand comes at a time when Australian cattle slaughter has been steadily increasing and it is poised to be even higher in the southern hemisphere spring. In three of the last six weeks slaughter has been more than 120,000 head, compared to 90-95,000 head during this time last year.
Given trend in previous years, Australian slaughter should gain another 10,000 head/week by September, Steiner suggested.
National slaughter summaries are now published as a separate item, appearing Wednesdays.