THERE was plenty of upwards movement in direct consignment processor grid offers across eastern Australia over the past week, with increases of as much as 30c/kg in some examples.
The changes are entirely supply-driven.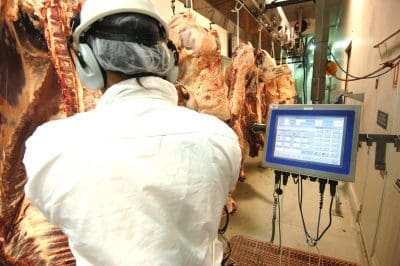 Not all operators lifted their offers, however, as some had already made advances earlier.
In southern states, several processors lifted rates by 30c/kg since Friday, as operators struggled to maintain current meagre kills. Some southern states grids are again matching Queensland rates for the same cattle.
Southern process are facing a dire struggle for numbers, with the lateness of the season, and the extreme price of store replacements prompting many cattle producers to retain cattle and add as much weight as possible before they offload.
Publicly-displayed grids this week show four-tooth grass heavy steer (HGP-free) at 635c in southern NSW and eastern SA, and heavy cows 580c. Prices are described as 'volatile' however, with suggestions that cows have made up to 600c this past week.  Another large southern NSW cow processor was offering 560c on heavy cows.
Further north in NSW, NH Foods Wingham was this morning offering 610c for HGP-free four-tooth heavy steer and 575c/kg on heavy cows, up 15c. Bindaree Beef at Inverell continues to have no offers for direct consignment published on the company website.
Further north in Queensland, some processor grids have risen 15c/kg this past week to remain competitive with others, with offers anywhere from 610-655c/kg on four tooth ox and 580-585c/kg on heavy cows.
Those rates apply across plants in both southern and central regions of the state. Big losses continue in processor margins on those purchase rates.
Grinding beef prices contract
On the sell side of the equation, grinding beef prices into the US have taken a sharp downwards turn this past week, putting further pressure on already negative profitability on slaughter cattle.
Australian imported 90CL grinding beef was quoted at A622c/kg late last week, the trade's lowest level since January 2019.
Imported beef prices continued to lose ground last week following a sharp decline in US domestic lean beef values. Offerings from overseas suppliers remain limited, with Australia continuing to see sharply lower slaughter levels, and New Zealand slaughter yet to re-commence in volume.
Steiner's weekly imported beef report says there are real concerns about US beef demand during the fall and winter months and some of this uncertainty is currently playing out in the market for lean and fat trim.
Prices for domestic fresh 90CL boneless beef dropped US10c/lb last week and it is now as much as US25c/lb lower than where it was at the end of August.
"The decline should not come as a surprise," Steiner said. "Indeed, the real surprise would have been if lean beef values managed to hold on to summer price levels. Grilling demand and retail sales are a key driver for the grinding beef market over the summer months. With the grilling season behind us and more limited demand for the school lunch program, lean beef values have had to rely on the uneven foodservice demand, impacted more by COVID."
US lean beef prices have come under pressure despite the decline in domestic cow and bull slaughter.
In some positive news for Australian export prospects, both Argentina and Uruguay have recently filled their 2020 quota into North America for the year. Each country's US quota is just 20,000t (Australia this year has access for 418,000t). It means that for Argentine and Uruguayan exports to the US for the remainder of the year, duties go from 4.4c/kg to 26.4c/kg, making trade cost prohibitive, and tightening up supply into the North America market.
Currently Australia has used just 43pc of its 2020 US quota, with 236,000t remaining for the balance of the year.
Australian kills fall
Last week's Eastern States seven-day kill showed a predictable slide, as most states (bar Victoria and Tasmania took a Monday public holiday for either Labour Day or Queen's Birthday.
It saw the eastern states kill plunge to 88,758 head, down 14pc on an already low figure the previous week, and 35pc below this week last year.
All states were affected, with Queensland's kill at 45,545 head down 19pc on the week before, while NSW (21,783 head) was down 7pc. Both states were down 34pc and 30pc on last year, respectively.
Despite the lack of a public holiday, Victoria's kill last week eased 8pc to 14,350 head due to weather pressure, while Tasmania was down 11pc at 3838 head. South Australia was much less affected, easing 1pc to 3242 head, but was still down 20pc on this time last year.