THERE were further rises seen in some Queensland direct consignment slaughter grid offers this week, as extreme tightness in supply continues to dominate the slaughter cattle market dynamic.
Some of those adjustments were more to align with other competitors' offers, rather than advancing to new levels, however.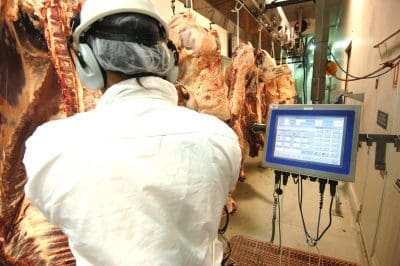 Best offers seen from Queensland processors this morning were 570-580c/kg for grassfed heavy cows and 615-650c/kg on four-tooth heavy grassfed ox with HGP, depending on location. Central Queensland processors are offering the same money as the south.
Some Queensland grids have now advanced 30c/kg in the past fortnight, worth about $100 a head on a typical 330kg grass ox.
Among publically accessible grids in southern states, Wagga and Naracoorte has 605c for steers (HGP-free) and 550c for cows today, while Wingham in NSW is offering 610c and 560c.
Currency jumps again
The Aussie dollar has bounced back in the past week, again approaching US72c after showing some encouraging signs in late September, dipping to as low as US70.5c. Currency value is a significant factor in global trade at present, with South American beef looking particularly cheap due to devaluation in Brazilian and Argentinian currency against the greenback.
No NLRS weekly kill summary was available by the time this item was published, because yesterday's public holiday closure in most states has created delays in reporting. A summary will be added to this item tomorrow.
Saleyards number down
Yesterday's public holiday in most states saw numbers constrained in saleyards markets this morning. Numbers fell away following the public holiday as agents yarded 3700 at Roma this morning, with an early market for steers described as fully-firm to dearer for most descriptions.
NVLX Wodonga sale this morning yarded 900 head, slightly up on last week, with heavy steers and bullocks were well supplied. Despite extra competition from a couple of buyers returning after a lengthy absence price were generally unchanged to slightly cheaper for bullocks. Heavy C3 steers and bullocks sold from 344c to 395c/kg.
Naracoorte sale this morning yarded just 644 head, a decline of 34pc on last week. The market kicked in price with large lifts in price across the categories. Grown cattle were smaller in number as the grown steers and bullocks ranged from 362c to 400c with a lift of 20c as feeder operated here from 380c to also 400c/kg. Grown heifers to the trade ranged from 320c to 388c with feeder interest here to 392c/kg. Heavy cows rose by 12c as they ranged from 290c to 320c with the lighter types making from 244c to 290c with some restocker interest.
Gunnedah sale this morning saw numbers lift a little, to 1387 head. A very good quality penning of heavy grown steers and heifers attracted both domestic and export processor competition, selling to dearer trends. The steers improved by as much as 15c, the heifers by 5c/kg. A good quality penning of well finished cows carrying plenty of weight sold to a dearer trend of up to 4c/kg.