WITH first frosts making an appearance in some areas of eastern Australia in the past few days, large numbers of cows continue to flow into processing channels this week as more drought-impacted producers move to lighten off numbers heading into winter.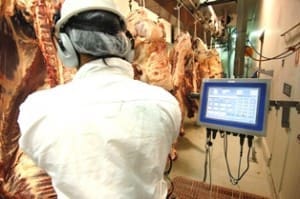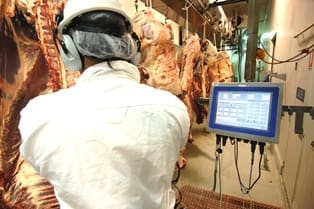 Some Queensland processors are now well covered for direct consignment bookings for the next four weeks, putting further pressure on demand out of saleyards, as well as grid pricing on cows.
One large multi-site processor has lowered cow prices another 5c/kg in the past seven days, knocking 25c/kg of offers seen only three weeks ago. Others were yet to change their offers at the time this report was filed. Grids from processors in southern Queensland for slaughter in coming weeks have heavy cows at 410-420c/kg today, while four-tooth grassfed steers are quoted at 490-530c, depending on plant location and transport cost – unchanged since last week, although one competitor has re-entered the market after withdrawing quotes the week before due to ample supply.
Central Queensland prices are typically 10c/kg behind that.
Cow money in Queensland is now at its lowest point since the pre-rain February slump, when some cow offers fell below 400c briefly.
A northern NSW export processor has offers this week for kills week commencing 1 July of 480c/kg for four-tooth grass steer and 410c/kg on cows.
Saleyards prices continue to track well behind direct consignment this week, with plenty of southern Queensland cows making the equivalent of 350-370c/kg in sales this week.
That price trend reflects the fact that processors are already heavily committed with direct consignment cattle, and are struggling to place additional cows out of the saleyards system at present.
Slaughter numbers reach season high
The recent surge in turnoff was reflected in another large eastern states beef kill last week.
The NLRS reported a  five-states kill to Friday at 156,175 head – two percent higher than an already large kill the week before and the largest weekly kill seen this year. Several Queensland plants have scheduled extra shifts to cater with the current demand for kill space.
Queensland's kill rose 3pc last week to 81,451 head, with females now accounting for 52pc of the tally this week, as an indicator of the dire conditions. The NSW kill retracted 3pc from the week before to 35,782 head, but females still accounted for 55pc of slaughter activity for the week.
Victoria's kill lifted 2pc last week to 27,975 head, still 13pc up year-on-year, while South Australia surged 15pc to just short of 6000 head and Tasmania was unchanged at 4975 head.