RAPIDLY drying conditions are pushing more cattle towards processors than what was expected earlier, and its being reflected in recent grid price movements.
Last week's eastern states beef kill of 137,019 head was a full 10 percent higher than the week before. But even while some of that can be explained a Queens's birthday Monday holiday in some states a fortnight ago, losing a day's work at some processing plants,  there's also a definite trend in cattle flows, processors tell Beef Central.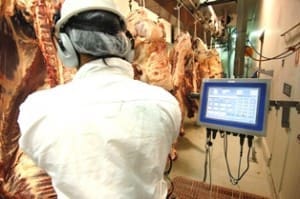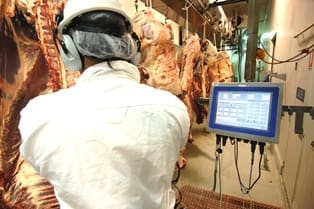 Several large Queensland and NSW processors now appear to be reasonably well-covered for slaughter cattle well into July, and it has produced further downwards adjustment in some grids this week.
While there is always a process of 're-alignment' between competing slaughter grids on a softening market, most of the advances seen in grids around six weeks ago have now been washed away, or at least greatly diluted. Some grids were unchanged this week, while others eased another 10c on Monday to better align with competitors.
Best offers seen in southern Queensland processor grids this week ranged from 530-525c/kg on four-tooth grassfed ox and 465-455c for heavy cows. A large northern NSW export processor had offers for week connecting 3 July of 505c on four-tooth ox and 455c on cow.
In summary, most Qld/northern NSW grids have dropped 20c in three or four weeks, but it has not hindered access to stock in any significant way. Some NSW areas – Dubbo and west of Roma are good examples – have gone from excellent conditions in February-March to very dry in three months.
Processors would normally be booking large runs of western cattle from about now through to September, but the size of those consignments is noticeably smaller this year, several processors said this week.
"Instead of getting offered mobs of 600 out of the west, we're seeing mobs of 140 or 150," one processor commented. "The numbers just aren't there this year, and the season is contributing to that."
Bringing those slaughter cattle a month or two forward only heightens the prospect of poor supply during August and into September, however.
Last week's eastern states kill report showed Queensland's seven-day kill up 3pc on the week before to 71,640 head (no holiday impact in Qld); while NSW rose 21pc to just over 32,500 head. Victoria lifted 17pc to 20,600 head; South Australia improved 10pc to 7500 head; and Tasmania jumpred 24pc to 4688 head.
Stocks building up in cold storage
While international trade in manufacturing meat is looking a little brighter this week, partly in response to Brazil's exclusion from the US market announced last week, a strong negative influence on current pricing is the difficult trading conditions for mounting volumes of product building up in cold storage, as discussed in earlier weekly kill reports.
Middle meats, particularly, are very difficult to shift in the domestic wholesale trade at present, and push-back from consumers on red meat prices is only making that worse this year. Already there are reports among wholesalers of chilled middle meats being heavily discounted, because they are pushing up against use-by dates.
"Everybody is very quiet," a large multi-state wholesale business manager told Beef Central this morning. "This week is particularly bad with June 30 looming, because nobody want to load-up before stocktake time," he said. "But having said that, it's not likely to improve much next week, and we're seeing some of this 'older' middle meat now being substantially discounted. Owners are coming under pressure."
Feeder job softens
Another cattle market development of note this week is a softening trend in feeder cattle prices.
Flatback 400kg steers in southern Queensland that were worth 335c or better only a week or two ago are this week making 325c in paddock sales direct to feedlot, and perhaps less in saleyards, a market observer said. Two factors appear to be driving that: a few more numbers coming forward, plus the recent sharp rise in feedgrain prices, as conditions dry off.
The recent market adjustment is worth around $40 on a 400kg heavy feeder, but grain has shifted $40/t in the past six weeks, to compensate.
The high level of grainfeeding activity this year relative to the broader cattle market is also causing concern for access to heavy slaughter cattle for next year.
"An awful lot of young cattle, Number 5's, have been sold into the feedlot this year, instead of being left in the grower paddock. Some of those are next year's grassfed heavy bullocks," one Queensland processor said. "They're now gone from the system."
One prominent feeder buyer anticipates that feeder rates will show a significant further correction in coming months, if grain price continues on its current path.
More on this in an coming feedlot breakeven report.