BEEF processors across eastern Australia continued to register modest slaughter tallies last week, as the accumulated effect of earlier rain disruptions and underlying shortage of slaughter cattle undermines production.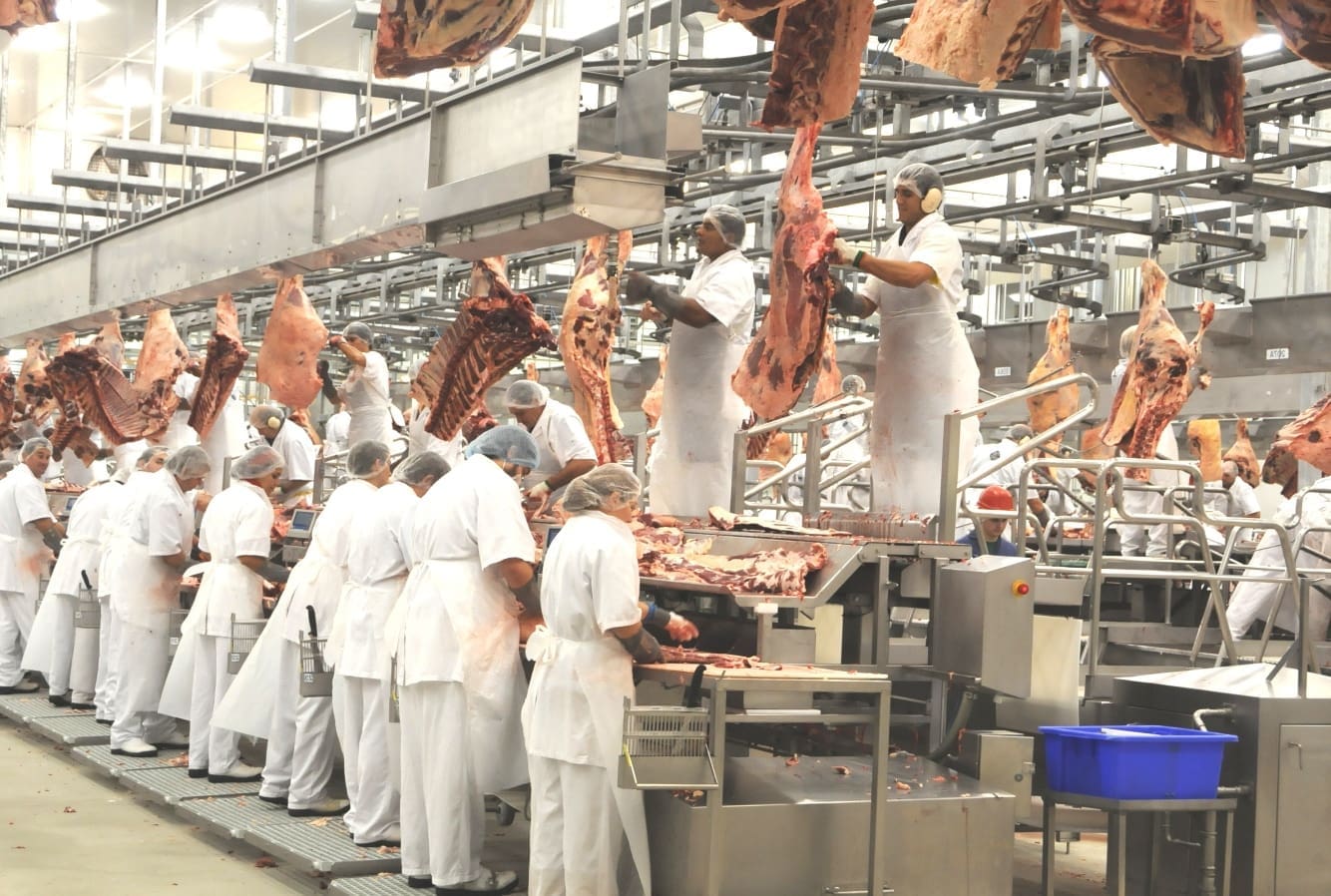 The National Livestock Reporting Service registered a five-state weekly kill for the week ended Saturday of 112,529 head, virtually unchanged from the week before, but about 13pc below the previous typical rates of slaughter seen in late March.
Rates of production this current week, and at least the following two, will also be compromised by four-day rosters due to the Easter-ANZAC day holiday sequence. Some plants will also close for May Day and local show holidays in coming weeks as well, meaning it will be well into May before many plants re-establish normal schedules.
Some grids lift 10c
Despite the sequence of short weeks and consequent lower slaughter requirement, some southern Queensland grids moved 10c/kg higher yesterday. Plants further north remain unchanged.
That's pushed best offers on four-tooth grassfed heavy steer and heavy full-mouth cows to 530c/kg and 475c/kg, respectively. Premium categories on the same market-leading grids have also moved up 10c, with forward 100-day grain for July delivery now back to 560c, and spot price grain 545c – that's a 15c premium over grassfed, after a period there a while back when there was only a 5c premium in some grids for grainfed ox, reflecting challenging times on export meat sales desks.
Other Queensland grids remain unchanged on last week's rates. There's still a fairly wide spread in offers evident, perhaps reflecting individual processors' current supply positions. Depending on location, other offers in SEQ on four-tooth grassfed ox this week range from 520-490c, and 465-450c/kg on heavy cows.
Rates seen from one northern NSW processor this morning had offers for kills week commencing 17 April for four-tooth grassfed heavy steer 500c, and full-mouth cows 470c.
Market dynamics start to change
Whereas just three or four weeks ago, prior to rain, feedback from many processors was that they had adequate supplies of slaughter stock in front of them, many are now very current, and have slots opening up as soon as next week. Some plants are already anticipating skipping a shift or two next week, despite the four-day roster.
Cattle pushed back from bookings made for last week and the week before due to weather are already being picked up, taking any latency out of the supply chain. The exception appears to be areas in Central Queensland, with road weight limits and access issues still in place.
Yesterday's grid increase at some sites (limited to southern Queensland, from what we can see) came as something of a surprise to some market watchers, given the reduced meat production in coming weeks due to holidays. But it makes more sense when you dig into the current supply chain thinking a little.
Here's a couple of factors to ponder, in understanding possible reasons for yesterday's rise in some SEQ grid offers:
With Easter break on the horizon, and a bit of recent moisture in many paddocks, producers are perhaps less motivated this week and next to muster paddocks. An extra 10c may provide some incentive.
Producers are under no pressure to secure a kill slot. Two years ago, congestion at many plants operating at capacity meant a kill slot was valued about as much as a grand final ticket, heading into May. This year, there's no such competitive tension to secure kill space
With the current and recent level of cattle prices, cash flow is no longer an issue for many producers. Two years ago, many producers were keen to lighten off some numbers heading into winter to provide some much needed cash flow, especially with high levels of supplementation and drought feeding going on. Today, there's a lot less financial pressure on producers, and people are generally more laid back in terms of committing to kill slots
On the demand side, there's a few glimmers of hope that international buyer demand, and price, might be on the rise a little. That might help recover some of the cost being outlaid on cattle recently, with some grids rising 30c in the past month or so. Some processors, ever optimistic, are hopeful they can write a little more money for export product over the next week or two, and stem some of the bleeding in negative margins
Anecdotally, Beef Central is told that meat stocks held in cold storage have now reduced substantially, following the sequence of small production weeks, leaving many meat inventories a lot more current than they were this time a month ago. That's changed the complexion of trading a little with international customers, as its hard to defend a price position when beef is building up in chillers or freezers behind you.
Despite the recent rain, there's a surprisingly large offering yarded at Roma store sale today, numbering around 11,500 head. Many of those are western and northwestern cattle that missed the rain benefit from the recent Cyclone Jenny. The absence of a Friday fat sale in Roma on Thursday this week may also have pushed cattle forward, swelling today's numbers.
Easter was seen as a decision-point by many producers needing to lighten off heading into winter, who missed out on recent falls. Recent cool night temperatures, falling into single digits across the Darling Downs and northern NSW this week, suggest that first frosts are not far away.
State kill tallies
Queensland's kill last week reached 54,600 head, a 9pc rise on the particularly small output the previous rain affected week, but still about 15pc below earlier rates in March.
NSW recorded a kill last week of 28,723 head, back 8pc due to weather disruptions, while Victoria was back 1pc to 19,155 head. South Australia declined a whopping 29pc to 5475 head, while Tasmania fell 1pc to 4554 head.