DROUGHT pressure has pushed slaughter numbers to a three and a half year high last week, as freezing conditions and heavy frosts across large parts of eastern Australia prompt another wave of herd reduction heading into mid-year.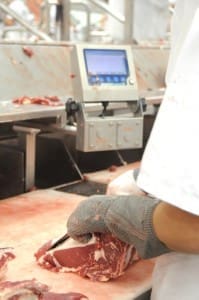 The seven day kill to Friday reported by the National Livestock Reporting Service logged last week's eastern states kill at 158,991 head – the highest numbers seen since October 2015.
All states were higher, with the NSW kill jumping 4pc on the previous week to 37,306 head, with females accounting for 56pc.
Queensland, already operating at high levels in late May, killed another 1pc last week at 82,275 head, with the female kill up a whopping 17pc to about 41,500.
Victoria and South Australia both rose 1pc last week to 28,350 head and 6043 head, respectively, while Tasmania also lifted 1pc to 5015 head. All states remain well ahead of kills seen this time last year, with Queensland plus 4pc and NSW plus 3pc.
Most Queensland and northern NSW slaughter grids remained unchanged this week, but with June bookings already heavily subscribed and some now taking bookings into July, prices appear under some pressure.
As is often the case when supply gets ahead of demand, cow offers for southern Queensland kills were in an unusually broad range this morning, from 400c through to 420c, while four tooth steers ranged from 490c to 520c/kg. A northern NSW export processor has offers today for kills week commencing 1 July of 410c/kg on heavier cows, and 480c/kg on four-tooth grass steer.
Prices in that range are still probably 5-10c/kg in equivalent terms in front of northern saleyards rates at present, one northern supply chain source said.
While it might have tempted some, pulling prices back this week would have seen northern processors run the risk of not attracting enough support later this month. The last week of June always has a reputation for being a difficult week to fill for processors, primarily because of tax reasons. A short surge in numbers is customary as the new financial year opens, but then pickings are likely to get increasingly slim heading into August, processors fear.
There has been some positive movement in southern states grids this week, with Teys Naracoorte lifting rates 20c/kg in a fairly normal pattern for this time of year, when local numbers start to get scarce.