IT comes as no great surprise to see slaughter grids in parts of eastern Australian retract sharply in the opening stages of the 2018 cattle slaughter season.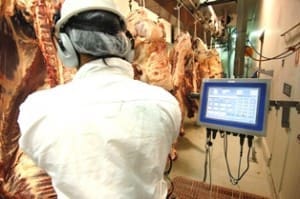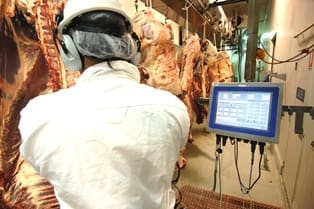 Some direct consignment slaughter grids in Queensland have declined 20c/kg carcase weight since final offers in 2017, although it should be noted that the first couple of weeks of trading at the commencement of any new season can often be somewhat unstable until market fundamentals are restored.
Offers from large multi-site southern Queensland processors seen this morning ranged 475c/kg for four tooth grassfed heavy steer (back 20c from the same company's grid at the start of the year), to a top of 495c.
Heavy slaughter cow price offers this week range from 420c (back 20c) to a top of 435c. Worth noting, however, the processor at the top-end of those reported steer and cow offers was planning on reviewing company grids tonight, suggesting that a further downwards adjustment is likely.
The spot market for 100-day grainfed steer has also declined, with one offer seen this morning at 495c/kg, also down 20c on late December rates. A large northern NSW export processor this morning had offers in the market for kills week commencing 22 January of 460c/kg for four-tooth grassfed ox, and 435c/kg for best heavy boner cows – both well-down on December offers.
MLA's NLRS weekly Queensland over-the hooks report issued yesterday (Click here to view) had most slaughter categories unchanged to only 1-2c lower, but that has been made redundant based on more current figures extracted this morning.
Currency adds lead to saddlebags
Unhealthy, and largely unexpected upwards movements in the A$ have added lead to the saddlebags of export processors trying to remain competitive in a tough international beef trading environment. The A$ this morning shot to US79.6c, adding almost US3c since late last year, and making Australian beef exports considerably less competitive against growing US and Brazilian supply.
What's surprising is that most bank forecasts had the A$ trending down in the early stages of 2018 – not up.
Another contributing factor is hot, dry conditions in many grazing areas, from Gunnedah and Wodonga all the way to western Queensland. That's pushing cattle to market in some regions, with softer saleyards markets reported for slaughter-type cattle in many NSW selling centres yesterday and today.
With many analysts conceding that there was a serious disconnect between Australian slaughter cattle prices seen during 2017 and the value that could be extracted from beef from those animals on the world stage, it appears that processors are seeking to correct that loss-making in the opening stages of 2018.
Positive early sign, as Dinmore seeks to raise an extra shift
One of the surprising developments since the 2018 slaughter season has gotten underway is a decision by JBS to try to add an extra weekly shift at the company's flagship Dinmore plant, west of Brisbane.
It suggests that JBS has some confidence, at least, that slaughter cattle supply this year will justify such a move, after two very tight supply years.
The company is currently recruiting for boners, slicers, butchers and labourers – a sight virtually unseen in Australian processing for the past two years of severely restricted beef kills, and reduced plant shifts.
In total about 300 additional staff are likely to be put on, allowing Dinmore to go from last year's eight-shift weekly cycle (four working days a week, two shifts per day – but at times the rosters shrank even further to just three working days per week), to nine shifts weekly, via a single Friday kill and bone.
If utilised at capacity, that extra shift would deliver an additional 1700 head per week through the nation's largest beef processing plant.
But don't expect it to happen overnight. Training and upskilling requirements suggest a start around Easter, if it goes ahead. The challenge will then be in filling the extra cycle in Dinmore's weekly roster, in what still shapes up to be very tight slaughter supply year.
The worst possible outcome would be for Dinmore to add an additional shift, and then have to put those staff off due to lack of cattle numbers, suggesting the company is reasonably confident it can deliver the volume of stock to cover requirements.
The move has surprised some competitors, who see it as representing 'considerable risk.' But JBS has adopted the position that it 'has to remain positive,' suggesting the industry cannot endure too many more years like 2017.
There's no suggestion that extra shifts are planned at any other JBS plants at this point, and other processors spoken to today are still some way off making any decisions about attempting to expand 2018 kills –despite forecasts of a modest increase in slaughter numbers this year, especially at the back end.
The Ipswich region surrounding the Dinmore plant has been hit hard by meat processing closures in the past 12 months, with the former Churchill beef plant and a large chicken processor both closing their doors in 2017, at a cost of around 1000 full-time jobs.
Weekly kills
Little value is to be had in NLRS weekly kills at this early stage of the year, with many beef plant only getting back to work this week, or last week after the New Year break.
The eastern states tally at just over 102,000 head for the week ended Friday is still in 'holiday' mode, and it will be late January before any meaningful trends start to emerge.
One of the tragic elements evident in this week's kill report was seen in figures out of South Australia, where the severe impact of the Thomas Foods International Murray Bridge plant fire was in clear evidence.
SA's kill tally last week reached just 4161 head – smaller even that Tasmania's – as the full extent of the Murray Bridge boning room fire is translated into slaughter statistics. The figure was back 44pc on this same week last year.
Other states were all solidly up on the previous week, as more sheds return to work:
Queensland's seven-day kill rose to 40,334 head, up 140pc on the previous week
The NSW kill rose to 29,096 head, up 48pc
Victoria's kill surged 38pc on the previous week to 24,061 (perhaps including a few cattle previously destined for Murray Bridge), and
Tasmania's kill rose 26pc to 4784 head.