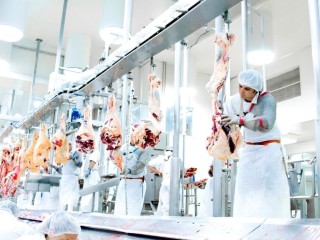 The national weekly beef kill jumped dramatically last week, up 19 percent on the week previous which was impacted by the Queen's Birthday public holiday.
The NLRS slaughter report which monitors throughput across the three eastern mainland States plus Tasmania and South Australia, but not WA, found that the kill for the week ended Friday, June 24 hit 142,290 head, up from 119,750 for the previous seven days.
The huge increase is only partly explained by the 'public holiday' factor, because some plants (three of four, in the case of Teys Bros) completed a kill on the holiday Monday, and many operators try to 'compensate' for short weeks by killing more on the remaining four working days.
Every State recorded double-digit increases in kill rate last week.
Queensland's kill rose 15pc to 75,254, although that figure was still 3pc below the same week last year. The NSW kill jumped a massive 27pc, to 36,332 head. That statistic, too, was still 3pc below last year.
Victoria was up 19pc to 18,254, although that was partly influenced by the earlier flood disruptions at sites like Nippon's Wingham plant, which lost a couple of days' kill, and a Butcher's Picnic Tuesday holiday in Victoria.
Even Tasmania's kill jumped 27pc to 4405 last week, while South Australia was up 19pc to 8045.
Beyond the earlier public holiday influence, processor contacts say the increase this week may also be a symptom of better weather conditions (flooding and rain disrupted some cattle movements in the south the previous week) and the approaching end-of-financial-year factor, which sometimes creates a flow of cattle in the fortnight before June 30, for tax reasons.
The Eastern Young Cattle Indicator closed yesterday at 376.5c, after sinking as low as 372.75 on Friday, the lowest point since November 19 last year. Some of the recent fluctuation has been due to numbers, with fewer cattle in the saleyards system Monday/Tuesday this week. That was probably due to producers deciding to hold cattle given the available feed-bank, and lower offer prices. The heavy steer (Jap ox) indicator closed yesterday at 174.7, down 3.5c on this time last week.