Last week's dramatic – in some cases, record – price rises for direct consignment slaughter cattle in Queensland has had the desired effect, flushing out some solid bookings for spaces leading into the end of September and beyond.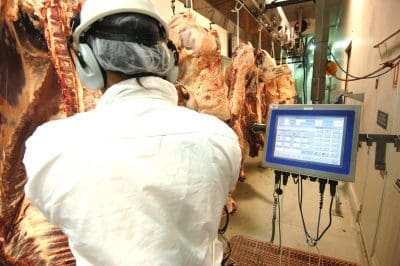 Some Queensland processors are now taking bookings for October, week two, having filled quote a few spaces in their rosters for the next couple of weeks.
As outlined in last week's kill report, slaughter cattle price grids issued by southern Queensland processors exploded last week, rising 40-65c/kg in places to another round of blistering record highs. Several major Queensland operators lifted to 760c/kg for four-tooth heavy steer, with heavy cows 720-730c, up from 710c/kg and 655c/kg, respectively.
One large competitor has this week eased its Queensland offers by 10-20c, taking cows back to to 710c and four-tooth steer back to 750c, to try to moderate the big losses involved. Another has heavy cows this week cows at 700c and PR heavy steers 740c.
Some of the premium categories are now at dizzying levels, with certified grassfed MSA steers in Queensland now at 800c/kg, and in some cases further south, as high as 830-840c.
Last week's big surge came after saleyards markets leaped ahead of direct consignment rates, with the two channels now more closely aligned, when costs are taken into account.
The sharp rises seen in Queensland processor grids last week has not deterred southern operators from pressing north to seek supplies, despite the big freight bill involved.
Central Queensland grids are typically 10c behind the southern Queensland quotes listed above, restoring the 'normal' regional freight differential in the state, while southern states' grids are mostly unchanged this week. One large northern NSW export processor has offers this week for heavy cows at 720c/kg.
Southern states offers now align reasonably closely with offers in Queensland – but to put that into context, the south has been well above Queensland rates for the past few months of winter.
OTH quotes
Capturing last week's dramatic grid price rises, today's NLRS weekly over the hooks report shows Queensland grids (an average of multiple operators) up anywhere from 24c/kg on bulls to 35c/kg on cows, with most steer categories up 24c. Less impacted were grainfed MSA steers and heifers, both unchanged at 780c and 785c respectively, and grainfed 100-day steers, up 8c.
NSW over the hooks quotes from NLRS also show significant rises in some categories, although not as extreme as Queensland. Cows were up 23c/kg, with grown steers up 8c, although NSW offers prior to last week were mostly higher than Queensland's.
Saleyards continue to set a red-hot pace for slaughter cattle, especially in areas further south. At NVLX Wodonga this morning a yarding of almost a thousand head saw the majority of trade steers showing plenty of finish to average 536c/kg liveweight. Heavy steer and bullock numbers were similar, and a large group of buyers were at the rail. Heavy C3 steers 500-600kg sold to strong processor competition, resulting in a 17c/kg dearer trend. Milk-tooth steers recorded a top price of 550c/kg. Bullocks ignited the bidding with domestic buyers chasing more weight and finish. Prices were from 438c to 492c/kg. In the cow market prices were unchanged to a few cents dearer for heavy weight well-finished types, with the bulk selling from 390c to 455c/kg.
Weekly kill
Last week's national beef kill slipped to 93,459 head, down 7.5pc on the week before and its lowest level since the end of May.
Queensland's kill slipped 10pc to 48,584 head, down 15pc on this time last year. The female portion (47pc is the tipping point between herd reduction and rebuild) reach a season-low of 31.7pc.
The NSW kill last week reached 26,215, down 6pc, while Victoria sank to its lowest weekly kill since the January seasonal closure period, at just 10,976 head. Tasmania is also in the middle of its later winter slump at 2144 head, while South Australia has been tracking reasonably steadily for the past there months, processing 2489 head last week.