THE eastern states weekly kill reached a five-month high last week, as slaughter cattle continued to come to market in stronger numbers in many areas, heading into winter.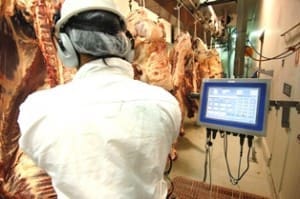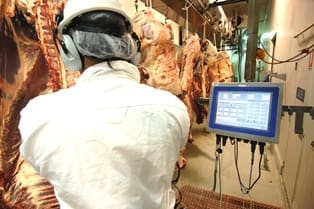 The seven-day, five-state total recorded by the National Livestock Reporting Service for the week ended Friday reached 133,316 head, the biggest kill seen since mid-December.
Numbers rose in all states bar NSW, lifting seven percent on the previous week. However kills remain well behind in year-on-year comparisons, falling 12pc below this week in 2016.
Large eastern states processors spoken to this week reported a decent flow of slaughter bookings for the next couple of weeks, but all are anticipating particularly hard-going during the June, July and August period.
Tax year could be a factor in supply
As Beef Central has reported earlier, the likely shortage of killable cattle in the June period will be exacerbated by the effects caused by the financial year cycle.
With the big cheques being written by processors for slaughter stock over the past 12 months, Beef Central has been told there will be a considerable population of producers who will hold sale cattle over until the new financial year starting July 1, for tax reasons.
The 'June 30 factor' has not really been in play for a number of years, but it's likely that numbers offered to processors may fall in the two weeks before the end of June, and then rise again briefly in the first two weeks of July, as the 'taxable income clock' is re-set.
The only great thing about the two low drought-impacted low-price years of 2014-15 was that producers, at least, did not have to worry too much about managing tax. This year, it's generally a different story, and accountants are well and truly in the ear of their producer clients, Beef Central has been told.
Helping underpin relatively higher rates of slaughter at present is good flow of grainfed cattle, both domestic and export weights. The March quarter cattle numbers on feed report is due out any day, and while it inevitably has a fair lag-factor attached before it falls into industry's hands (typically six weeks), the common thinking is that the March 30 number will be up on the December quarter, perhaps substantially in some states.
Grids little changed
Grid offers from southern Queensland and northern NSW processors are little changed in the past week, with four-tooth grassfed heavy steer offers ranging from 485c to 510c, and heavy cows 440-455c, depending on location and individual supply circumstances. Some of those lower-end quotes have eased 10c since last Wednesday.
A large export processor in northern NSW has offers for kills week commencing 22 May of 510c on four-tooth grassfed ox, and 455c on heavy cows.
Premiums for most MSA and EU cattle remain quite thin at present in Queensland, with most offers (with a couple of exceptions on EU grassfed) only 10c/kg above the conventional market. That's as low as the premium for better lines has been in recent times.
Pricing on saleyards versus direct consignment cattle at present looks almost line-ball, when costs are taken into account.
Weather in prospect
Weather watchers are monitoring a promising four-day forecast from BOM, which shows falls of 25-50mm likely across large parts of central and coastal Queensland, and a large footprint stretching across southwestern QLD, western NSW and eastern Victoria through to the end of the week (see this morning's separate report).
If it delivers as forecast, it will provide very handy follow-up for oats plantings in those areas where it went in, which should more or less assure a decent forage crop. Some better-off areas may in fact struggle to come up with enough cattle to graze it.
It's still a long way off for oats-finished cattle to hit the market, though, with a lot of the later-planted crops still to get their secondary roots down, Beef Central was told. Many cattle will not be turned onto crop until later in May, at earliest.
Big rises in most kills
Queensland's kill lifted 10pc last week to reach 69,304 head, the best tally for the year so far, which was partly compensating for earlier holiday week closures.
The number was still 9pc down in year-on-year comparisons, however it pales into insignificance when compared with the all-time record weekly kill reported this week two years ago, when the state somehow processed 90,749 head during the depths of the drought. That's not that far short of the entire national kill some weeks this year.
Victoria's kill rose 6pc to 20,835 head last week, South Australia was up 16pc to 7999 head, and Tasmania was +10pc to 4605 head. The NSW kill was the only outlier, falling 3pc from the week previous to 30,573 head, still back 15pc on last year.