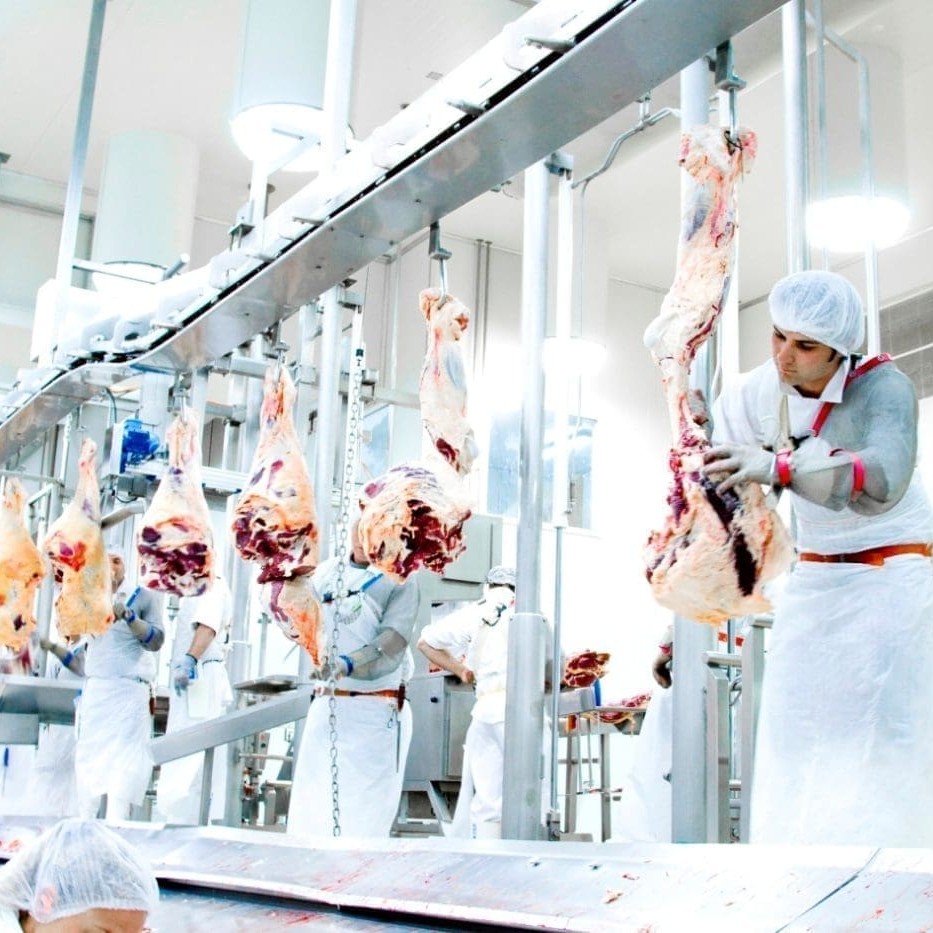 The disastrous start to the 2014 season has a sense of 'groundhog day' about it, shaping up very much like the 2013 year did – only earlier, and worse in many cases due to the widespread lack of surface stock water.
As flagged in an item yesterday on Beef Central, saleyard sales across Eastern Australia came under extreme pressure yesterday due to oversupply in numbers.
There was not a market from Victoria to Central Queensland yesterday that was spared, with big declines in slaughter cattle prices experienced from Wagga to Tamworth and on up to Toowoomba.
The results at sales yesterday had an immediate impact on the Eastern Young Cattle Indicator, which fell 4.5c since Friday to reach 284.75c/kg, back almost 8c/kg in the past week.
While the advice from processors to the broader industry is to try to avoid swamping the market and sinking prices, there are obviously producers out there who can't wait, having run out of water, as well as feed. Tragically, they are now at the mercy of the market and price falls of 15c/kg were fairly common yesterday, and often in the order of 20-40c/kg.
There were some encouraging signs in early sales this morning, however with Gunnedah, Wodonga and CTLX all recording yardings well-back in size on last week, and prices staging something of a recovery, in some cases, as a result. Gunnedah's yarding was back about 1900 head, and Wodonga was down by 2000 head on a week earlier, as vendors reacted to last week's big price falls.
Another complicating factor in terms of trying to find kill space currently is that there are a lot of grainfed cattle closing out at present – a legacy of the normal pattern where processors schedule big grainfed kills early in the year as an 'access precaution', in the event of grassfed numbers becoming difficult to procure due to road or paddock access difficulties caused by wet weather.
On the positive side, most large processors are now back up to full kill capacity, with double shifts being rostered in those plants where they can be applied.
Weekend kills may not be far off, given the current circumstances, but they are unlike to start before February 1 at earliest. The reason is that next Monday is the Australia Day public holiday, and no processor in Australia would be game to schedule a Saturday kill, when there is a three-day long weekend in the offering.
While Queensland's kill logged in yesterday's weekly slaughter report by NLRS rose a significant 24pc on the previous week to 50,892 head, that still constituted a lot of single-shift schedules, and it won't be until the week ending Friday, February 7 that the state's kill numbers reach anything like the big throughputs seen consistently through the second half of last year.
New South Wales also showed a big rise in kills last week, up 11pc on the week previous to 39,136 head, which is getting closer to pre-Christmas full capacity.
Other states' kill last week were much the same as the previous seven days, with Victoria -1pc at 27,851 head; South Australia -5pc at 8731 head; and Tasmania +1pc at 4876 head.
Large southeast Queensland processors report that the remainder of January is now pretty much fully-booked for killing space, with some now heavily committed out to the middle/end of February.
Some are offering killing slots-only (no price commitment) for kills in the back half of February.
Most grids back 10c/kg
Queensland meatworks grid prices declined 10c/kg carcase weight across the board yesterday for grassfed descriptions in the case of two of the nation's three largest processors, in the face of heavy supply pressure. MSA and grainfed prices are either unchanged, or back 5c/kg.
The third of the 'big three' processors has left their grid rates where they were before Christmas at this point, but is reviewing its pricing position on a daily basis. That processor was already a little behind its competitors previously on grid pricing, which may account for the lack of movement so far.
Grid prices obtained by Beef Central from major processors yesterday included 330-345c/kg for 0-2 tooth heavy grassfed steer, 320-340c/kg for 4-tooth, and best cows anywhere from 280c-310c/kg.
As the situation currently stands, the only circuit breaker is going to be the weather. While an A$ in the US87-88c range is helpful in delivering better competitiveness of Australian beef on the world stage, to suggest it is going to somehow counteract the frightening number of cattle currently being pushed onto the market is wishful thinking, in the extreme.
The dollar could fall to US50c, and it would still not make that much difference under the current circumstances, unfortunately.
The best possible thing that producers can do to moderate the damage is to hold cattle, where they can, and try to even-out the flow of slaughter cattle in coming weeks and months, until we are finally blessed with some rain relief.
Market panic can be a self-fulfilling prophesy, but it's imperative that producers try to hold their nerve and hang-on, at least until the current glut of drought turnoff cattle clears from the market.