MAY is typically a strong period in the annual Australian cattle turnoff cycle, and it is again proving to be so, with another near-record Eastern States beef kill recorded last week.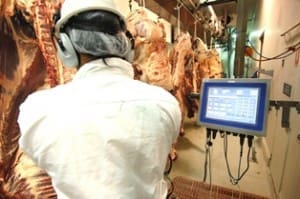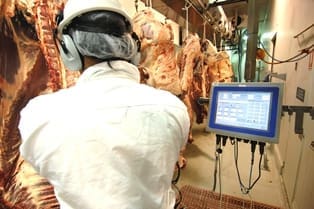 The National Livestock Reporting Service logged an Eastern States seven-day tally for the week ended Saturday of 177,350 head, the third highest on record.
While it still sits about 2000 head short the mammoth record kill of 179,600 registered back on the week of April 17, it needs to be remembered that that figure was achieved immediately after two shortened weeks caused by Easter holidays.
Both Queensland and NSW, which together represent close to three-quarters of the current Eastern states' cattle throughput, were up 2pc in numbers last week.
Queensland hit +90,000 for only the second time in history, reaching a tally of 90,266 head. NSW was equally strong, accounting for 41,357 head.
The strong vibe Beef Central is picking up from Queensland export processors this week is that forward bookings for direct consignment slaughter cattle are again starting to fill up. Slots at a number of SEQ, CQ  and northern NSW plants now appear heavily subscribed out to the week of June 15, at least.
"It's as far forward as we have been this year, for sure," one livestock buyer said.
On top of the drought-driven supply pressure across the state, numbers are starting to move for more 'conventional' reasons. Producers with buffel grass in the traditional fattening areas are keen to lighten off before first frosts arrive, and cattle movements are well and truly underway out of western Queensland and the eastern half of the NT. Early Channel Country cattle, albeit in smaller numbers this year, are also starting to move.
All that is adding to current supply momentum.
What's surprising some Queensland processors is the weights being recorded in slaughter cattle this year.
"We've killed plenty of runs of bullocks already this year out of traditional grass fattening areas that have averaged over 380kg, dead," one contact said this morning.
"Those same cattle, off these same places around Wandoan, Taroom, Augathella, would have struggled to average 330-340kg this time last year. It's meant there have been plenty of bullocks coming in – roadtrain loads – averaging $1600 or $1700 a head," the contact said.
There have been no significant grid price movements reported for SEQ kill this week, although further supply pressure like that reported this week could conceivably exert some downward influence on SEQ grid pricing in coming weeks. Similarly, demand from processors for saleyards cattle is also likely to be moderated, while ever direct consignment forward bookings remain so high.
Here's some current competitive OTH quotes for SEQ kill this week: 450c/kg for milk and two tooth heavy grassfed steer, 485c the MSA steer and best cows 415c.
In southern states, kills are finally starting to show some normal seasonal easing trends, despite the huge money on offer from southern processors.
Victoria's kills last week were back 2pc on the week previous, at 30,893 head. South Australia's kill was back 5pc at 9837 head, while Tasmania was also down 2pc at 4997 head.