SIX or eight weeks after some of the most dramatic slaughter cattle price rises ever seen, grid prices are again coming under pressure.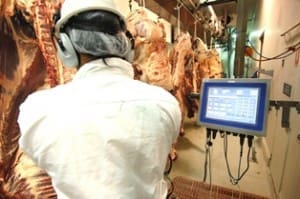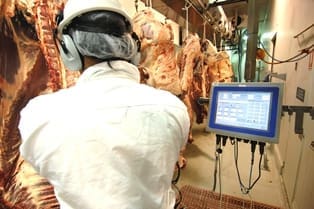 The trend is being seen in both northern and southern Australian slaughter regions, but the underlying reasons are the same: no rain, and little obvious immediate or medium-term prospect of it; leading to a powerful late-season surge in cattle turnoff.
The trend is clearly reflected in last week's seven-day Eastern States kill report, issued yesterday by the National Livestock Reporting Service.
The five-state kill for the seven days ended Saturday reached a new all-time record throughput of 174,939 head. That's up a colossal 2200 on the previous record set back in the week ending August 25, and includes a number of state kill records, itemised below.
While there is an extenuating factor that has no doubt impacted on last week's kill result – the shortened previous week due to the Labour Day holiday, which inevitably pushed more cattle forward into last week's rosters – the underlying reason is the sheer flow of under-pressure cattle hitting the market.
The Eastern Young Cattle Indicator is also clearly reflecting the trend, closing yesterday at 356.75c/kg, down 6c on Friday, and now back 12c/kg on its recent high point for the year (October 7).
As discussed last week, processors are now mindful that there is only about eight full kill weeks left before Christmas plant closures, and with the big inflow of grainfeds already locked into the slaughter pipeline, there is only so much killing capacity left to accommodate the current high turnoff numbers.
"Unless it rains, I'd say we will close-out the year, kill bookings wise, very, very quickly – even killing at capacity," a senior multi-state processor contact told Beef Central this morning.
For the purposes of this week's slaughter report, we're going to split the continent in two, as the influencing factors are somewhat different:
Southern/Central Qld and Northern NSW:
Some large Southeast Queensland export processor grids in the region have come back 10c/kg in value this week, on top of 5pc late last week from the recent price peak. Other processors have not yet made a move, but appear 'on the brink,' in Beef Central's opinion.
One set of SEQ quotes seen yesterday included 380c/kg for four-tooth grassfed ox, down from 395c at the peak, and cows 355c, down from 375c at the top of the pyramid. While it might not last long, one other processor this morning still had four tooth ox at 395c, and 370c the cow, however.
Other large export processors told Beef Central yesterday that while their SEQ grids have not yet been adjusted, it was looking close. Some have in fact stopped quoting for the timebeing, which is effectively the 'next closest thing' to a downwards adjustment.
All major SEQ processors report heavily subscribed kills for coming weeks, with SEQ and CQ kill slots now scarce up to three weeks in advance. One large shed booked 3500 head yesterday, alone, for upcoming kills.
"Once again, we've got more cattle than we can handle," a senior livestock buying team member said yesterday. "Christmas break will be upon us sooner than we anticipate."
Saleyard numbers are also coming under pressure. Roma was due to draw for around 6000 head this morning – while not massive, is big enough for this time of year. Toowoomba sale prices yesterday were definitely cheaper, as the supply/demand cycle shifts back heavily in favour of processors.
Southern NSW, Victoria, SA:
Some southern direct consignment processor grids dropped 10c/kg late last week, and have either come back another 10c/kg this week, or 'are about to', processors say.
That's due equally to the normal spring rise in seasonal turnoff in southern production systems, coupled with encroachment of very dry conditions in many inland grazing areas, and the unusually large cow kill already taking place due to the price bonanza on the international market for grinding beef.
Areas to the west of the Hume Highway now desperately need rain, and with more hot weather forecast, it is pushing increasing numbers to market.
Grid prices in southern Australia are now 30-40c/kg behind equivalent Queensland rates, but there now appears little likelihood of significant numbers of southern cattle being shifted north for slaughter, as northern cattle supply again swells, and northern processors are already operating at capacity.
One larger southern processor had numbers behind by 40c/kg across most categories, relative to his company's Qld grid prices.
Southern Saleyard numbers are also reflecting the supply trend. Prices at yesterday's Wagga sale slipped across most categories, on top of a 7pc rise in numbers to 5700 head. Heavy C2 yearling steers onto feed eased 6¢, averaging 192¢, and heavy C3 yearling heifers to slaughter were back 5¢, averaging 176¢. Heavy C3 grown steers averaged 185¢, back 6¢, and heavy D4 cows to processors averaged 160¢, back 11¢.
Tamworth yarded 2829 head, up 12pc week-on-week, as producers offloaded cattle to take advantage of recent high prices and with the weather forecast indicating little rain in the short-term. The increase in numbers and the reduced feedlot interest impacted prices, with most lines recording a cheaper trend. C2 yearling steers eased 4¢, averaging 208¢, and light C2 yearling heifers to restockers were back 17¢, averaging 168¢. Medium C2 grown steers onto feed averaged 198¢, back 5¢, and heavy D4 cows to slaughter averaged 171¢, back 17¢.
State kill summary:
All four eastern/southern mainland states were at, or very close to record weekly throughput last week, because of the weather.
South Australia: For the first time ever, SA's weekly kill had a '10' at the front of it, accounting for 10,210 head for the week. That's up 3pc on the week previous, and 15pc on this time last year.
While the seasonal deterioration is a distinct factor, the gradual increase in capacity at Thomas Foods International's Murray Bridge plant is another reason. Livestock manager Peter Bond said the plant last week accounted for about 5500 beef, up about 1000/week on what the plant was killing earlier. That will rise further to around 1300/shift once the new boning room is commissioned. Adding to the momentum, the Teys Naracoorte plant worked a Saturday shift last week.
Queensland: Last week's kill reached 85,137 head, still within sight of earlier weekly records, and up 14pc on the previous public holiday-affected week. Comparative to last year, the number was +9pc.
NSW: NSW was also hovering close to previous records, accounting for 41,396 head – +18pc on the holiday week previous and still +9pc on last year.
Victoria: The weekly tally of 33,249 head went within a whisker of the all-time records set during a brief passage back in 1999, but was still +3pc on last week and +23pc on this time a year ago.
Tasmania: Tassie's weekly kill of 4987 was high, but in keeping with seasonal turnoff patterns. Numbers were 45pc up on the previous holiday week, and 21pc higher than a year ago.