While kills remain close to historically high levels, the past four weeks has been notable, also for the consistency in rates of slaughter.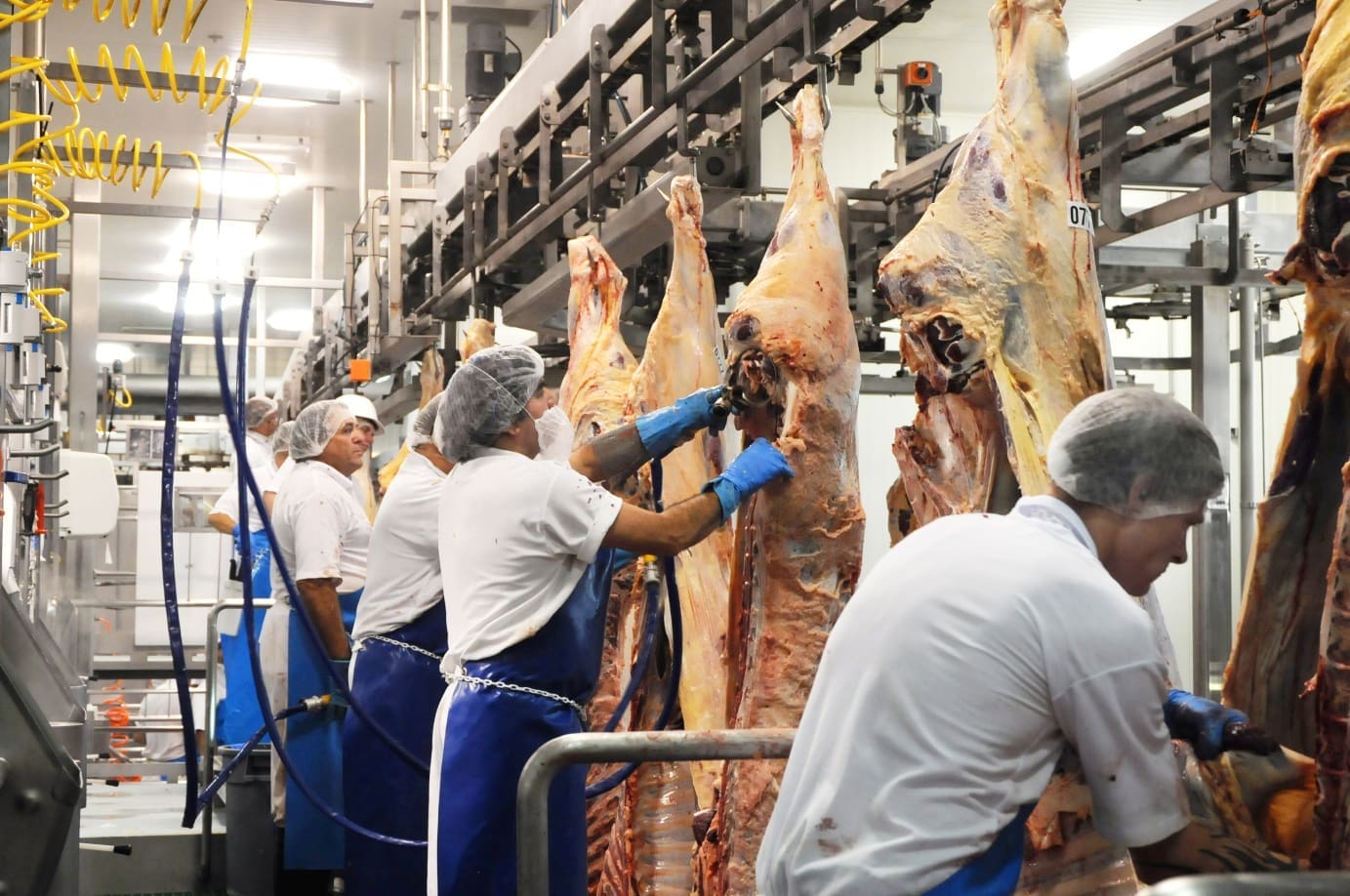 As Beef Central's home page 'industry dashboard' graphs show, the weekly slaughter across Eastern States has found a remarkable degree of stability since early September, varying by less than 500 head a week across the five Eastern States.
It suggests that supply, driven equally by continuing drought conditions across many areas, and the recent well-documented rise in prices for slaughter cattle, has again found a level of equilibrium.
Last week's Eastern states kill reported by NLRS reached 170,360 head, just eight head lighter than the week before, and 300 fewer than the week before that.
In essence, there were signs of a slight easing in numbers in Queensland last week, but that was again compensated-for by kills close to state records in size in both NSW and Victoria.
Queensland's kill reached 82,076 head, down 2pc on the previous week, and the lowest full-week state tally in about four months.
A factor in the declining number, however, was yesterday's Labour Day public holiday, celebrated in some States. With the chance of a rare long weekend on offer, no boning room foreman would have been crazy enough to schedule a Saturday boning shift last Saturday. While not all Queensland plants scheduled a Monday holiday, yesterday, those that did were certainly numerous enough to have skewed last week's tally lower.
A breakdown at a Central Queensland shed last week also had an inevitable impact on the result.
Also notable last week in Queensland's kill was the particularly low proportion of female cattle, at 39pc of the total, the lowest in some months. Perhaps contributing to that was a late, final burst of oats-finished cattle reported by several processors, which always tends to skew the statistics towards the male side of the ledger.
One SEQ processor described last Thursday as probably the best quality kill seen this year, and kill weights last week as the heaviest his plant had seen since 2013. Some of those oats-finished bullocks had had 16 weeks on crop, and their owners had tended to hang-on, in the hope that pricing might move in their favour. And it did.
Likewise, this current week will inevitably produce a lower weekly kill number, with a string of JBS plants, NH Foods Oakey and a number of other sheds having yesterday off under their award. Upcoming spring butcher's picnic holidays gazetted in some plants awards will also have a dampening effect on kills, but it will be well distributed, as the holiday is celebrated on different days at different sites.
In southern states, Victoria killed as usual on Monday with no holiday to contend with, and it was reflected in last week's kill at 32,221 head –close to an all-time seven-day record. The number was +2pc on the previous week, and 27pc higher than this time last year.
NSW also recorded a kill close to its all-time weekly record, at 41,845 head, up 3pc on the previous week, and +15pc on a year ago.
Trending a little lower were South Australia, 9543 head (-3c on the previous week) and Tasmania 4675 head, but both were still up more than 15pc in numbers compared with a year ago.
While the dramatic rise in slaughter cattle pricing over the past month (see last week's kill report here) has had a lot to do with it, the nation's largest processors operating in Queensland's southeast all report a continued steady flow of cattle being sold due to necessity, rather than desire.
"There's certainly no lack of cattle about," one senior livestock contact told us today.
"If anything, there is another mini-wave of cattle being pushed to market by the conditions," he said. "It's quite incredible the way cattle keep coming, when everybody anticipates they are due to get very scarce."
"There's absolutely no confidence evident among producers in the arrival of a spring break this year."
Another contact from one of the region's largest export plants said the business now looked like running a boning shift most Saturdays through to the Christmas closure, barring rain disruption.
"The numbers are there, the international market demand is there, so we may as well do them," he said.
Similarly, buyer contacts at Bindaree said they were still 'very comfortable' for slaughter cattle, over the immediate horizon.
So far, no processor in southern Queensland or northern NSW appears to have lost their appetite to pay big money for slaughter cattle, with all plants still operating at close to capacity.
Grids steady
SEQ grid prices are essentially unchanged from a week ago.
Best grid prices seen this week for SEQ slaughter for kills in coming weeks included 400c/kg for milk and two-tooth grassfed Jap ox; 395c/kg for four-tooth ox; 390c/kg for six-tooth; 380c for eight-tooth and best cows 370c/kg. For the specialist lines, best EU steer are currently worth 430c, and 425c for MSA grassfed steer.
What a dramatic turnaround the market has seen since early September.
Several large SEQ export processors have told us they have put numbers of grainfed cattle (both 100-day and domestic) away on feed for slaughter through December, as a hedge against both weather and supply drop-off leading up to Christmas/New Year closures.