A SOLID four percent rise in slaughter last week masked some deeper underlying headwinds that suggest beef processors will continue to battle to accumulate worthwhile slaughter cattle numbers for the remainder of the 2015 kill season.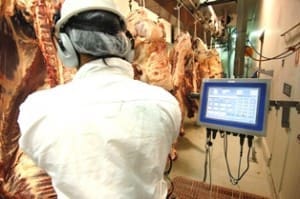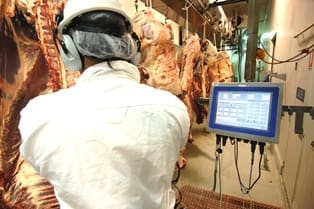 All five eastern states lifted their slaughter tallies last week as hot dry conditions continued to push surprisingly large numbers of cattle to market.
Since late last week, however, dwindling saleyards numbers reacting to the recent savage price slump, and patchy, but worthwhile rain across parts of Queensland, NSW and Victoria has contributed to a tightening in supply.
That's pushed grids higher again this week, turning around a dramatic three-week decline, and adding to what's already been an incredibly volatile slaughter cattle market over the past three months.
Southeast Queensland grids seen this morning have in many cases risen 10c/kg compared with this time last week, while some grids in the south have lifted 10-20c.
That makes competitive grids SEQ this week around 490c/kg for heavy cows, and 530c for four-tooth grassfed steer.
"It's a combination of factors. There's been a bubble of cattle come through, that's now disappeared. Isolated pockets of rain has also contributed," was the explanation offered by one Queensland processor.
Saleyards prices have moved in concert with grids, with one large processor this morning paying an average of 310c for 106 heavy grassfed steers at this morning's Roma store sale. The EYCI has recovered a few cents in recent days, up 6c on Friday to 531.5c/kg yesterday.
Contributing to current slaughter supply is the solid numbers of grainfed cattle continuing to flow through the system, as feedyards across Eastern Australia remain near full in the face of continued dry conditions in many cattle areas.
"We've got a lot of feedlot cattle to get rid of between now and the end of January," one large multi-site export processor told Beef Central this morning, reflecting the big inflow of cattle that went on feed back in July-August.
Most plants currently appear to be maintaining normal five-day weekly kills, but are not pushing plants any harder than necessary.
"It's tough going, there's no doubt about it. We've got cattle on the books going forward, but we need to maintain supply through to year's end. It looks like it will get tighter for numbers each week between now and Christmas closure," the export processor said.
"We're out there with a rate, because we want to have cattle in the books til shutdown, whenever that may come."
Some Queensland plants may be forced to skip week-day shifts due to numbers as soon as next week, however, Beef Central was told.
Useful, if isolated storm rain across parts of Queensland and NSW in recent days, has put some temporary spanners in the works in disrupting cattle supply. Good registrations of 50-90mm have been recorded in isolated falls in 'narrow-gutted' storms in places across Central and southern Queensland.
The prospect of rain, even for those that did not receive any, has possibly contributed to the tightening in supply this week. Some booked mobs have been cancelled this week for later slots, due to logistics problems caused by rain. It's been a long time since we reported that.
"We're not short enough to drop a day, but we're absolutely stretching to reach a full kill at the moment – and the rain has added to that," one processor said.
US export market looking grim
One of the deep underlying concerns currently is the state of the export meat market, with export trading desks telling Beef Central this morning they are struggling to write US$2/lb currently for export 90CL manufacturing beef into the US. The US system is currently 'chockers' with meat, we were told, and US Cattle Futures dropped the limit again yesterday, straight off the board.
Adding to the US market malaise is the big handbrake that's been applied through the quota being triggered, with just 4pc of Australia's 2015 entitlement remaining at close of business on Friday.
One processor told Beef Central this morning that export trim prices had soured so much, they had dropped overall carcase value 40-60c/kg in a very short period of time, because of the trim component.
Reports like that do not align with a rising grid price for cattle, as is being seen this week, but once again it reflects simple supply and demand, in all its glorious forms.
Expect greater volatility
What's becoming evident, in the current numbers-starved slaughter cattle market, is that price volatility may in fact become worse, not better, for the immediate future.
"After the effects of the past two years, access to slaughter numbers is now just so thin, that any little bit of rain, or unexpected snag in supply will drastically fluctuate the price," a veteran processor said.
"The trouble is, if an area getting rain is where the cattle are left, it makes it that much harder to draw from other areas, if they happen to be already destocked."
"It's making the market even more volatile than it would otherwise be."
Last week's Eastern States weekly kill recorded by NLRS reached 167,102 head, up almost 4pc on the week before, and the best kill seen since the week of June 26.
Queensland was +4pc at 84,025 head; NSW lifted 1pc to 37,580 head; Victoria jumped 5pc to 30,548 head; South Australia gained 9pc to 9983; and Tasmania was up 1pc to 4967.
A gazetted Butcher's Picnic holiday observed at quite a number of Queensland plants on Monday will inevitably put a hole in that state's kills recorded for the current week.