A COMBINATION of rain-induced saleyards cattle shortage last week, and glimpses of more general decline in slaughter cattle supply has sparked a small lift in some southeast Queensland grids over the past week or ten days.
Queensland saleyard numbers were down 10 percent last week, while NSW was back 7pc and Victoria down 16pc – partly weather related, but also suggesting slaughter supply is becoming more problematic for processors.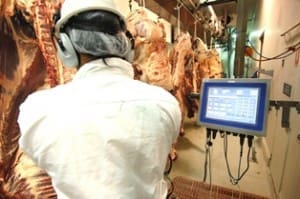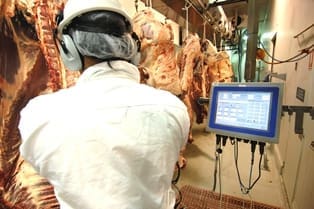 As a consequence, several major southeast Queensland export processors have lifted direct consignment prices 5c/kg across the board in their public grid offers, positioning the 'sweet spot' for four-tooth heavy steer today at 445c/kg, and best heavy cows at 420c/kg.
That small adjustment marks the conclusion of a period of remarkable stability in SEQ grid pricing, which has shown little or no movement on some company grids for seven weeks or more.
Most Queensland processors report bookings remaining reasonably sold through to later in July, but nothing like to congestion seen earlier.
Last week's seven-day kills reported by the National Livestock Reporting Service illustrate the current state of play.
Queensland's kill last week fell three percent to 87, 703 head – still 4pc above where it sat this time last year, but showing a softening trend.
New South Wales reported a still large kill of 40,952 head, 3pc up on year earlier figures, while Victoria is also showing signs of decline, being -6pc on the week before at 27,044 head.  That's back 14pc on a year ago, but that figure was influenced by rain.
South Australia's kill remains high at 8935 head, 4pc up on the week previous, but that is being supplemented by cattle flows out of Central Australia; while Tasmania was -1pc on the previous week, at 4930, after an aberration in reporting the week previous.
The overall Eastern States beef kill reached 169,564 head last week, down another 1pc on the week before.
Southern processors, including hot boners have been venturing north in greater numbers seeking cattle recently, with Dubbo about the current limit of their travels – and partly because the Dubbo yards have had plenty of cattle on offer. Southern manufacturing beef processors are looking for the better end of the cattle at this point, but if Dubbo shows any signs of shortening stride in numbers, it looks inevitable that they will venture further north for procurement.
With AA Co not yet pushing the numbers through its new Darwin plant that many expected by this stage of the 2015 season, that has probably contributed to solid supplies of cows out of northern and central Australia keeping many southern manufacturing beef plants contained.
Best news out of the rain last week was the positive impact it will have on oats crops in NSW and Queensland. With good falls ranging from 25-40mm across parts of southern Queensland, especially around Roma, Meandarra, Bollon and Goondiwindi, it will set earlier oats plantings up nicely for a production surge over the next couple of months. Similarly, oats plantings in northern parts of NSW will benefit greatly from last week's rain.
SEQ grid prices resume rising trend
Best Southeast Queensland public grid prices seen yesterday included four-tooth grassfed export steers at 435-445c/kg; heavy cows 415-425c/kg; and 475-485c/kg for MSA grassfed steer. Southern slaughter grids in Victoria and southern NSW remain 15-25c/kg above those rates.
After breaking through the historic 500c/kg barrier ten days ago, the Eastern Young Cattle Indicator continues to trend higher, reaching a new record overnight of 520c/kg. That's up 16.25c in the past week and +175c/kg on this time a year ago.
Trade steers improved 2¢, to 306¢, and feeder steers gained 4¢, to 290¢/kg. Medium steers slipped 10¢, to 280¢, while heavy steers improved 5¢, to close at 288¢/kg. Medium cows averaged 202¢, up 4¢/kg.