WITH only two full weeks left in many East Coast processors' schedules for the 2015 season and other plants already closed, there's been a somewhat deceptive four percent rise in the Eastern states tally for the week ended Friday.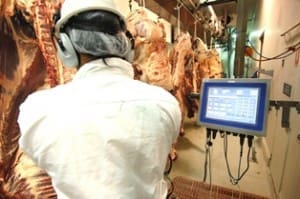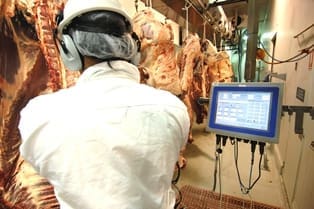 The National Livestock Reporting Service has logged a seven-day kill of 149,443 head for last week, up about 5000 head on the week before.
Biggest rises were seen in the two largest processing states of Queensland and NSW, both +7pc on the week prior.
But worth remembering is that three large fabrication sites – JBS Townsville, Teys Bilolela and Northern Cooperative Meat Co's second chain at Casino are now shut for the year, and there was a minor surge in numbers at all three locations last week to tidy-up the remaining stock inventory for local suppliers.
With a host of other east coast beef plants also scheduling longer than normal holiday season closures this year, it has also served to push a few more cattle forward before processors call time for the year.
"All of a sudden when they're told that the plant is shutting up for the season, producers find 50 or 60 they want to kill," a southern Queensland processor said this morning.
Here's a quick sample of plant closure/opening dates across Queensland, almost all of which are longer than normal:
NH Foods Oakey beef plant plans to close on December 18, re-opening (subject to rain) on Wednesday January 13. That's probably a week longer than normal. Much of the early kill will be grain oriented, to catch up on lost time.
JBS Dinmore is still making its final looks like closing on Thursday December 17, likely returning to work with a first kill Friday 22 January, and first bone Monday 25 January. That's 1-2 weeks longer than normal.
JBS Rockhampton has a planned closure date this year of 18 December, and re-opening a month later on January 18, 2016.
Bothwicks Mackay plans its last kill for today week – Tuesday 8 December – returning to work subject to rain Wednesday 27 January.
Teys is closing its Beenleigh plant for a week between Christmas and New Year, but event that is unusual as the plant normal kills right through, holidays excepted.
Teys Rockhampton will close on Thursday 17 December, re-opening on Monday 18, after a five-week break.
Teys' southern plants will kill right through, barring holidays.
As reported earlier, JBS Townsville and Teys Biloela have already closed for the season, doing their last boning shift on Thursday/Friday. Biloela will remain closed for seven weeks, due to the supply situation. NCMC Casino also closed one of its two chains for the year last week.
Other sites have had some unusual disruptions to kills over the past week or two.
Australian Country Choice at Cannon Hill has apparently experienced teething problems after a week's break to install new infrastructure at the front-end of the kill floor, and corresponding boning room refurbishment designed to take the daily kill from 1080 head to 1280. Disruptions were so severe some of ACC's Coles kill apparently had to be diverted to JBS Scone, which also holds a Coles supply contract, to patch things over. Systems are getting back to normal at ACC this week, apparently.
The extended summer break that now looms will create logistical problems at some sites in relation to grainfed kill. Unlike grassfed cattle, grainfeds fed to specific days-on-feed end-points offer less flexibility in terms of timelines of slaughter. Nobody likes to feed-on a 100-day steer, once he has done his time, but there's a risk some such cattle may have to remain on feed for 120-125 days this year as plants stay shut for longer periods, Beef Central has been told.
One large processor in southeast Queensland stopped quoting on grassfeds altogether a fortnight ago, confident that it will complete its 2015 kill season with the grainfed cattle coming through the pipeline.
In a state-by-state breakdown, Queensland's kill last week jumped 7pc to 68,245 head – still back 21pc year-on-year. NSW also rose 7pc, to 38,526 head, back 10pc on last year's equivalent.
Victoria's kill slipped 3pc to 28,700 head, while South Australia at 9000 head was down 1pc on the previous week. Tasmania rose 1pc to almost 5000 head.
Grids unchanged
Saleyards rates in southern Queensland were very solid early this week, with Toowoomba sales yesterday reported as very strong, as processors sought numbers to fill remaining kill shifts for the year.
Southeast Queensland grids for a fifth consecutive week are more or less unchanged, as processors face the realisation that simply raising bid offers will no longer flush-out more slaughter stock.
Best cows for SEQ kills in the remaining couple of weeks were quoted at 505c this morning, with the benchmark four-tooth grassfed ox at 540-545c. MSA yearling grassfed steer is 550-555c this week, grainfed MSA steer 555-560c and best EU grassfed steer 580c.