SUBSTANTIAL rain across areas of Central Queensland over the past 48 hours has thrown another dynamic into the region's cattle price mix, with some CQ processor grids advancing 5-10c/kg in value this week in response.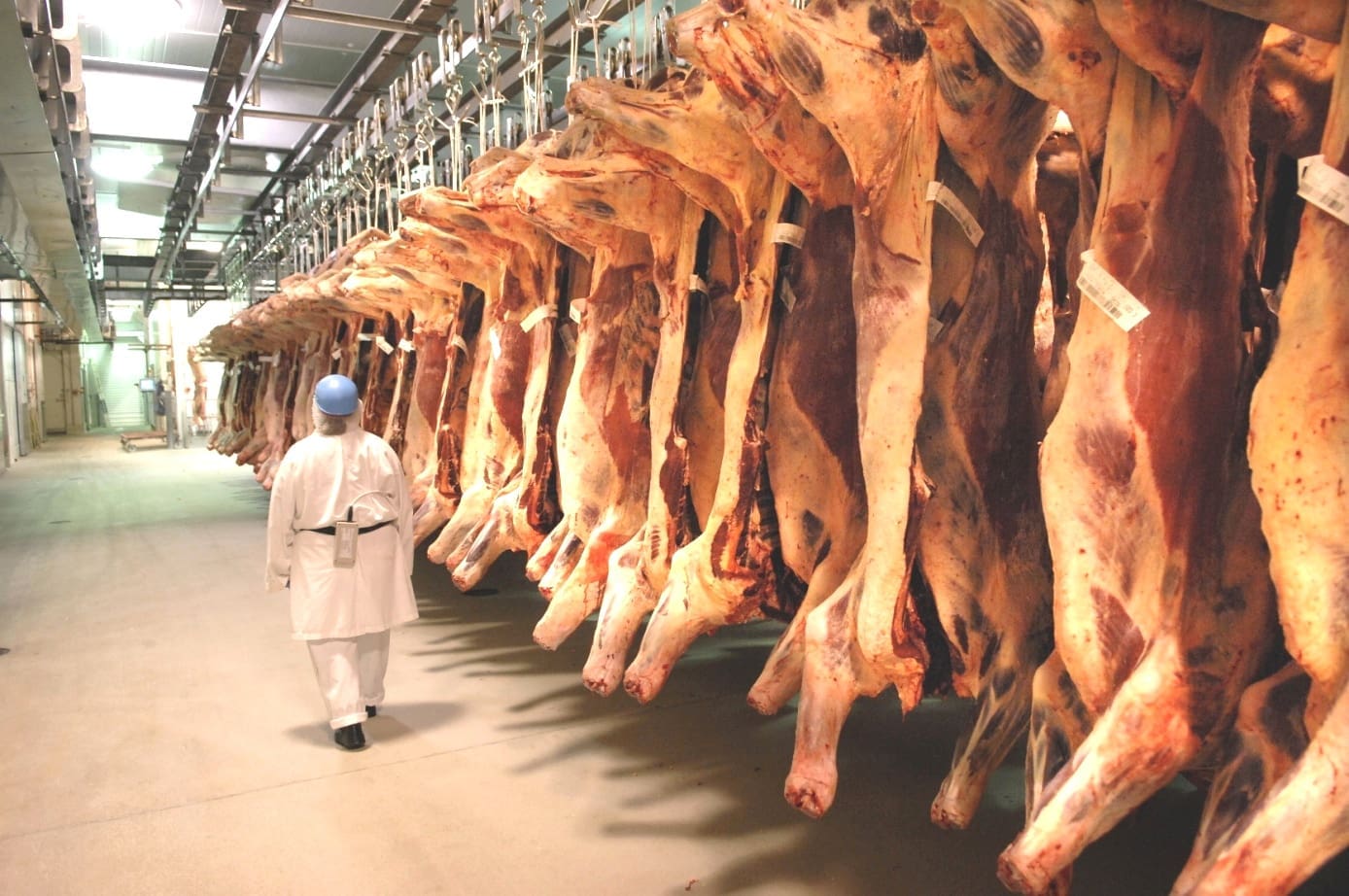 As is described in greater detail in a companion story this morning, Weatherzone has reported widespread rain and thunderstorms across large areas of Central Queensland since Monday, drenching some places with their best rain in over a year, with more on the way today.
Springsure recorded an impressive 58mm in the 24 hours to 9am, the best rain seen since February last year, while 39mm fell at Emerald, its biggest September fall in sixteen years. Closer to Rockhampton, falls of up to 90mm were recorded; Taroom and nearby areas recorded 35mm and better in places, increasing further north to 50mm-plus.
Further widespread falls of 15-30mm are likely, Weatherzone says, with isolated falls of up to 50mm in some thunderstorms.
For those CQ producers that received it, now that conditions are warming up, they'll only need one more good fall to build a body of feed.
The result has been an upwards correction in some Central Queensland works price grids this week, taking quotes to identical levels as those on offer in southern Queensland, wiping out the freight-factor. It's perhaps a portent to what might happen, cattle market wise, should there be more widespread rain across the state over the next month or two.
Another pricing factor in Central and Northern Queensland is the growing prospect of rare, direct competition for heavier cattle between processors and live exporters. As Beef Central described yesterday, it looks like Indonesia is about to issue fourth quarter import permits for a massive 264,000 head of cattle for shipment before the end of the year. Supply is seen as a major challenge, and may push northern live exporters deeper into Queensland to procure suitable lines.
While most of the live trade is likely to be in lighter cattle 350kg and less, there will inevitably be some overlap in heavier cattle normally destined for domestic slaughter, and the prospect has some market watchers salivating.
In southern parts of the state, direct consignment grids again remained largely unchanged after the earlier rapid and substantial increases seen over the previous four weeks. One SEQ grid seen this morning included four-tooth grassfed ox at 385c/kg, and best heavy cows at 360c/kg. EU steer is sitting at 415c-420c, and MSA grassfed steer around 410c.
Saleyards prices in southern Queensland this week are also showing some signs of a lift in response to the rain further north.
The much-improved grid offers since August have kept slaughter numbers at a surprisingly high level, against broader predictions that cattle supply would start to run out of steam by this stage of September.
The five Eastern states recorded a seven-day kill of 170,668 head last week, still within sight of the recent all time-record throughput of close to 173,000 head. The big lift in direct consignment and saleyards-derived slaughter cattle pricing over the past month continues to underpin very big beef kills.
The recent easing in the value of the Australian dollar is definitely helping processors bid-up, confident in the knowledge that Australian meat is relatively cheaper on the international market than it was three weeks ago.
Queensland's kill last week was +1pc at 85,403 head, but most significantly, still +8pc on this time last year. NSW last week accounted for 41,269 slaughter cattle, unchanged from the previous week, but +11pc, year-on-year. Victoria killed 30,548 head last week, up 24pc on last year, while South Australia slipped a little to 8808 head (-2pc on a year ago) and Tasmania 4640 head (+17pc on last year.)
End to killing season
Looking further ahead, barring widespread rain disruptions, it looks like most large Queensland export processors will do their final 2014 kill on either Wednesday or Thursday, December 17 or 18, with final boning room shift Friday, December 19.
Some large SEQ export processors have told us they have put considerable numbers of grainfed cattle (both 100-day and domestic) on feed for slaughter through December, that will have to die before the Christmas/New Year closure. The domestic-weight cattle, for slaughter around December 7, for example, have just started their programs now.
That's been done for two main reasons: providing a supply of killable cattle in anticipation of a looming shortage of grassfeds over the November/December period, and the prospect of weather-driven disruptions over the same period.
Given the location of most large commercial feedlots on all-weather roads, it takes the 'weather factor' out of the equation, to some extent, at the time of year when it can be problematic for processors.