THERE's been a surprisingly mild response in Queensland grid prices following the widespread, if very patchy rain that's fallen across parts of Eastern Australia over the past week.
Southeast Queensland grids are either unchanged or 5c dearer, while there is a little more advance in grids in the more northern regions of the state, which are now battling to maintaining a kill through til season's end. Stand by for some announcements about early closures in the north as soon as tomorrow.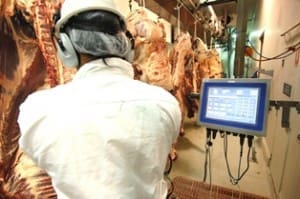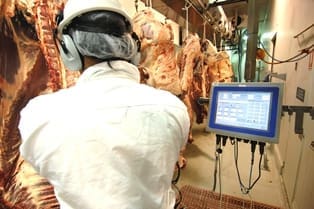 Best grid offers for SEQ kills in coming weeks seen this morning are +5c, taking heavy cows to 505/kg dressed weight, and the four-tooth grassfed heavy steer to 545c.
After lengthy periods when there was little difference in grids between northern, central and southern parts of Queensland, there's now some spread emerging, with up to 20c spread in the same company grids across the three regions. Best offers for four tooth ox seen in Central/Northern Queensland are this week at 525-540c.
The processor response to the rain event this week is somewhat unusual, based on historical precedent. Instead of 'throwing money' at producers to bolster a kill during a period of supply difficulty caused by rain, processors have this week displayed a distinct lack of appetite to pay more for slaughter stock, given the red ink many are currently writing (reference this morning's companion story on the spectacular collapse in 90CL grinding meat prices into the US).
One multi-site processor told Beef Central yesterday it was prepared to schedule 3-4 working days next week at its central/northern plants, if the current 5c/rise was insufficient to deliver more cattle.
At least one of the company's southern sheds is also likely to have a dark day next week, as a result of the rain-related access issues.
"Where the rain is, we're just dropping days, because it's hard to justify spending more on cattle when the losses are there. It would be a different story if we were still in the black on slaughter cattle," he said.
"It's a long time since we've seen a US grinding meat market below US200c/lb, as it is this week. The meat market is awful at the moment."
"It's easy to throw more money out there after rain when there's black ink on the spreadsheet," another processor said. "But when there's been only red ink for a while, we've got to be more considered in our approach. It's all the more reason to be careful," he said.
So far, Queensland processor contacts say disruptions to supply due to rain have been minimal to kill rosters this week. One company operated in the yards yesterday on limits-only, suggesting it was still in a comfortable space for kills for the remainder of this week via direct consignment.
Further south, many grids rose 5-15c/kg last week, in some cases in advance of the rain that has fallen across large areas, including the Riverina, with more rain anticipated in coming days.
But in a lot of areas, falls have been incredibly patchy, with some big registrations alongside other local districts that have received practically nothing. As always, it is often expectation of rain, and hope, that drives market sentiment as hard as actual moisture registrations.
Southern physical markets have generally declined in numbers, due to the weather but early reports this week indicate they have not gotten 'silly dear' as a result.
With a big spread of rain still forecast across parts of NSW, Victoria and southern Queensland over the next 72 hours, the current pricing and supply/demand cycle may not be better informed until sometime early next week, Beef Central believes.
Kill tallies in decline
As forecast in last week's report, a Butcher's Picnic holiday observed at some plants in Queensland last week put a sizeable dent in the state's seven-day kill to Friday.
A 12pc decline week-on-week on Queensland had nothing to do with the weather but was related to the day off in some of the state's biggest processing plants. Queensland's tally at 74,265 head was back 11 percent on this time last year.
It helped push the Eastern States weekly kill tally to Friday down 10,000 head, or 6pc lower to 156,930 head.
The second and third largest processing states also logged declines in rates of kill.
New South Wales was back 1pc to 37,387 head (-7pc on last year), while Victoria was also back 1pc to 30,327 head (-11pc year on year).
South Australia and Tasmania held-up better, basically unchanged at 9966 head and 4985 for the week, respectively. Both states were also similar in rates of kill compared with this week last year.