UNDERLYING strength in global demand for beef is the driving factor behind dramatic 20-30c/kg rises in grid prices across Queensland this past week.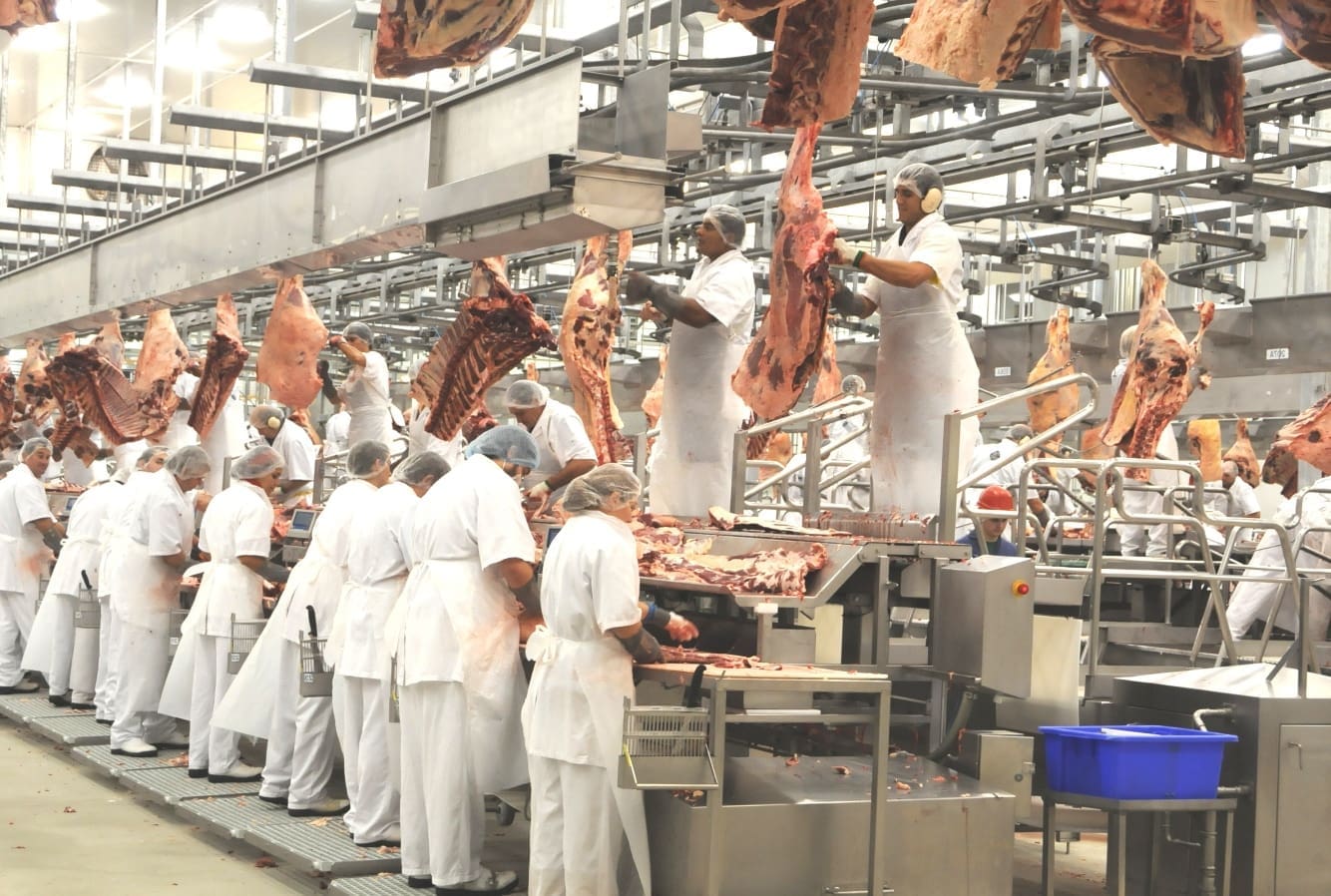 Prices in both southern and central parts of the state, which accounts for roughly half of eastern Australia's total weekly kill, have climbed to all-time record levels this week. Four-tooth grassfed heavy steers were quoted by some processors in the state's south this morning at 600c/kg (some sites 10c/kg less for HGP-implanted descriptions), and heavy cows at up to 500c/kg.
Even heavy cull bulls this week are in record territory, with +300kg descriptions quoted on some Queensland grids today at 500c/kg, driven by the booming demand out of Asia for lean manufacturing beef.
This week's prices are easily the highest offered for export steers and cows since the big market rally started in 2015. They value a typical 350kg slaughter bullock at $2100.
Prices started to move north a month or so ago, and have now lifted around 50c/kg on cows and 40c/kg on steers in Queensland, in a series of rises.
Central Queensland grids have risen even further, in many cases now matching rates in southern Queensland, instead of being 10c/kg behind due to freight differential, as they typically are.
The advances in price come despite persistently high eastern states weekly beef kills, and reports from processors that they have reasonable bookings on their kill rosters for the next couple of weeks heading into November.
"It's all being driven by international demand," one reliable processor contact said this morning.
"There's been a quite dramatic turnaround in levels of international buyer inquiry over the past month, and prices have risen accordingly (see separate 90 CL report published today)."
"The demand took off virtually overnight. All of a sudden, other Asian customers and buyers across the world seem to have woken up that China is not going away as a vigorous customer for Australian beef, of all descriptions."
"A month ago, if we'd been selling beef into the international market based on a 500c/kg carcase weight cow, we would have been tearing up at least $80 a head. But with the movement in meat prices we've experienced, we're still in reasonable profit," one processor contact said this morning.
"The currency is also helping deliver that, with the A$ this week sailing along at around US68c."
The saleyard system also reflected the recent lift in pricing, with a 4900-head Wagga sale today reporting a buoyant market for cows, with heavy descriptions 20c/kg liveweight higher. The cow market reached a top of 278c to average 260c/kg, while leaner D2 and D3 types sold from 200-248c/kg.
A reader comment this week makes the point that the spread between steer and cow price on processor grids (exactly 100c/kg in the examples listed above) is considerably wider than it has been in earlier times, which he suggests was more typically 40-50c.
While that spread does appear to have grown, processors said it simply reflected the fact that cows remained relatively abundant in a drought-driven slaughter market, while well-finished steers were increasingly scarce.
"It's simple supply and demand," a large multi-site processor said. "It's being driven by a big premium on steers, rather than any discounting on cows by processors," he said.
The big grid price rises evident in Queensland were not reflected in southern states, where heavy cows in NSW this week were being quoted by some processors at 470c, and steers in a wide range from sub-500c to 550c. The NSW over-the-hooks report for the week ended Friday showed all categories unchanged from the week before, with grown steers +300kg averaging 524c and best cows +280kg 455c.
Victorian over the hooks rates last week were mostly unchanged to slightly easier, reflecting the seasonal flow of cattle now coming forward. Cows and bulls were the exception, both lifting marginally.
Kills rise 1pc
Last week's eastern states beef kill lifted 1pc on the week before, reaching 153, 297 head.
Both Queensland and NSW recorded rises, with Qld up 1pc to 79,015 head, and NSW +3pc to 36,608 head.
Victoria was +2pc last week to record a kill of 28,671 head, while South Australia was unchanged at 4029 head. Tasmania's kill lifted 1pc to 4974 head.
In total, the eastern states beef kill remained 17pc above where it sat this time last year.