THE 2016 beef slaughter season is only three weeks old, and already there is evidence of large processors sacrificing shifts and throughput as the cattle supply shortage intersects with very flat export and domestic beef market demand.
We can expect to see a lot more dark days and reduced daily tallies at large meatworks across eastern Australian during 2016, it seems.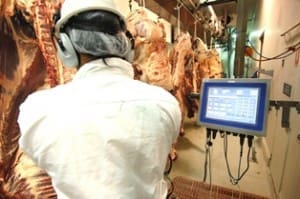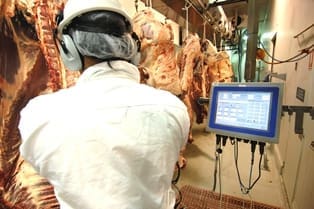 This year's cattle supply outlook is clearly telegraphed in a summary published below on slaughter outlook for 2016, drawn from MLA's 2016 Cattle Industry Projections released this morning.
But export processors are showing a clear disinclination to simply chase a rapidly receding cattle cattle supply pool by offering more than what the cattle are worth as meat in a box.
One of Australia's largest export processing sites in southeast Queensland told Beef Central this morning that it had red ink alongside every slaughter cattle segment this week in profit and loss exercises, with the exception of bulls. Another processor said much the same, and suggested profitability was still in decline.
"Nobody is interested in paying more for cattle, while meat losses are as high as they are. The more you kill, the more you lose," he said.
Rather than trying to maintain throughput at all costs through price, processors are making commercial decisions to wind-back kills to match available supply.
A number of processors are electing to schedule 'dark days' at plants in Queensland and NSW as soon as next week, in order to moderate losses. One multi-site processor said some of its sites may only kill 2-3 days next week.
Eslwehere, JBS's Primo plant at Scone in NSW has moved to a single-shift roster this year, from two daily shifts in 2015.
NH Foods is starting its 2016 at Mackay with four-day shifts, and the company's Wingham plant in southern NSW the same. Uncertainty also surrounds the seasonal opening of Tabro Meats' Moe abattoir in Victoria's Gippsland. High cattle prices have been blamed.
Other processors in Queensland have left weekly shifts intact, but reduced tallies within them – in one case back about 20 percent compared with peaks seen last year.
Further north, JBS Australia says it is yet to make a decision on a season opening date for its Townsville export plant. With three live export vessels being loaded through the Port of Townsville this week alone, at rates around 330c/kg liveweight ex Charters Towers, speculation continues to circulate that the plant may not open this year at all.
Grids still under pressure
South east Queensland and northern NSW export processor grids have either slipped another 5-10c, or remained unchanged this week, depending on the timing of previous grid adjustments last week.
There is an unusually large gap evident in price offers for grassfed four tooth heavy steer at present, ranging from a low-point of 490c/kg to a high of 515c, with at least two other offers in between those two extremes.
One large operator which only re-commenced offers this week was back a full 40c/kg on closing rates seen late last year.
Heavy slaughter cow rates of 455-465c are seen this week across grids for SEQ delivery, also back 35-40c on December offers. Grid offers in southern Australia are not dissimilar to those described above.
Some SEQ processors have singled out grainfed, MSA and EU offers for 10c reductions this week, but left conventional grassfed money where it was seven days earlier. Some grids this week had MSA grass at 515c, 100-day grainfed 530c.
Rain has minor impact
There's been a few consignment cancellations reported due to very patchy but useful rainfall of up to 90mm in the past three days in parts of NSW and Queensland. Many other areas, however, remain bone dry and badly in need of moisture.
Last week's seven-day kill to Friday reported by the National Livestock Reporting Service edged higher, but showed nothing of the vigour it did this time last year.
The five eastern states accounted for 137,570 head last week – almost 25,000 head less than the same week last year. Kills so far in 2016 are edging up from the holiday closure period, rather than exploding, as they did at the start of 2015.
Queensland's kill last week at 58,584 was 22 pc behind this time last year, while NSW (35,442 head) was back 13pc year-on-year. Victoria posted a kill of 30,663 head, -5pc on last year; South Australia 7851 head, back 17pc and Tasmania 5030 head, slightly up in yearly comparisons.
MLA's Projections suggests 2016 beef kill down to 7.6m head
MLA's yearly Cattle Industry Projections released this morning predicts adult cattle slaughter this year to decline 16pc year-on-year to 7.6 million head – one of the largest yearly drops ever recorded.
After a huge first half of 2015, eastern states cattle slaughter drifted lower during the back half of the year, despite there not being any significant improvement in pasture conditions. Effectively, cattle availability became noticeably tighter.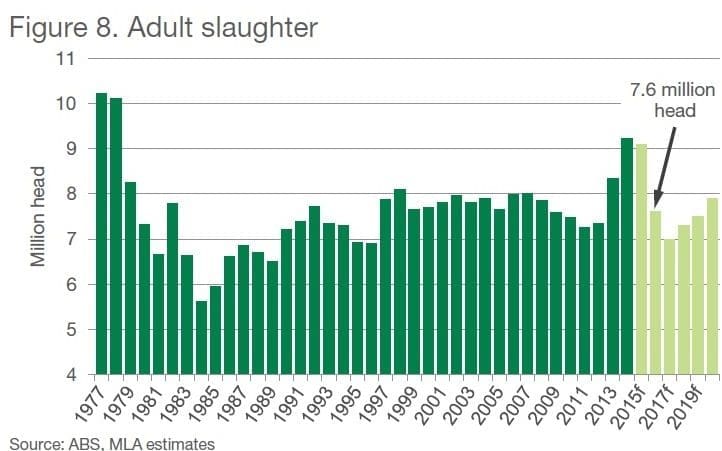 Even without widespread drought-breaking rain, the decline observed is predicted to continue for the duration of 2016, and in 2017 – resulting in eastern states weekly cattle slaughter moving from in excess of 150,000 head for most of 2014 and 2015, to ranging between 120,000 and 140,000 head per week over the coming two years.
Reflective of the smaller national herd and challenged by the anticipated strong live export demand, Australian adult slaughter in 2017 is expected to become particularly low, declining a further 8pc year-on-year, to just seven million head – the lowest number processed since 1995.
Following three years of drought, northern Australia was the region where turn-off was the highest in 2015 and where availability will become the tightest for grass finished lines in the short-term.
The large feedlot capacity in Queensland, combined with low grain costs and the anticipated processor desire to limit the decline in beef production, will more than likely see feedlots remain relatively full. Therefore, the comparative fall in grassfed slaughter is expected to be greater than grainfed in 2016, particularly in the north.
Female cattle slaughter was higher year-on-year for 36 consecutive months, until June 2015. Thereafter, numbers were lower than the corresponding time from the previous year for the remainder of 2015, and this trend is anticipated to continue for 2016. This will largely impact manufacturing beef availability, but on the flip-side, could mean that the early stages of herd rebuilding have commenced.
From 2018 onwards, assuming herd rebuilding is in full swing, adult cattle slaughter is expected to increase from 7.3m head to 7.9m head in 2020 – back in line with the ten-year average.