MORE export beef processors have adjusted grids downwards over the past seven days, in response to the recent surge in the Australian dollar and listless trading conditions in key export markets.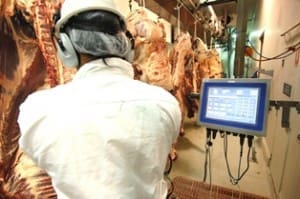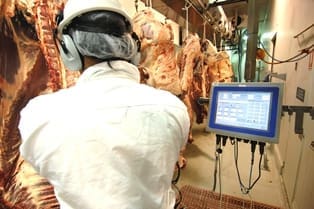 With the A$ surging again to US75.7c overnight, meat traders report lacklustre interest in North Asia and the US for beef sales.
The adjustment started a week ago, with some grids easing 10c/kg in southern states and 20c/kg in some Queensland offers.
Another large multi-site beef processor followed suit on Friday, lowering their Queensland offers 10c/kg, while a large northern NSW export processor has done the same on cows, but not yet in the steer. More adjustments are on the cards later this week, Beef Central understands.
It has left quotes somewhat choppy, but we can report competitive SEQ grids as of today at 500-510c; and best heavy cows 455-465c.
It's easily the lowest point seen in grid pricing since a brief slump last October when cows got down to 480c briefly (14 Oct), but still represents significant processor loss on most, if not all slaughter cattle descriptions.
The processing sector is now heading into a period of holiday-shortened weeks, which at very least should make it easier for operators to gather enough cattle around them to complete a full roster of work-day kills.
That cycle started yesterday with Labour Day holidays in Victoria and several other states, and continues with consecutive four-day weeks starting next week due to Easter, before another short week later in April due to Anzac Day.
One large southeast Queensland processor has stopped offering quotes on slaughter cattle through til after Easter, with adequate supplies from the company's own grainfed resources or contracted grainfeds for the time being.
Queensland processors have described cattle flow as 'adequate' at present, and that is likely to rise further as more western stock camps get back to work after Easter.
"There's cattle coming forward, but not in big numbers," a regular Queensland contact said. "The short weeks will help in keeping rosters full in coming weeks."
Clear evidence of the impact of the big slowdown in rates of slaughter this year, after an all-time record throughput in 2015, was seen in news this week a retrenchments in staff for a large export meat trader. With kills typically down 15-20 percent on last year, there's simply less Australian meat to sell for some trading desks this year, and commercial decisions have had to be taken by some.
Rain impact:
The past week's rain impact in parts of Central and northwestern Queensland is likely to slow-up a few booked deliveries of slaughter cattle, processors said this morning. But generally the impact will be very positive – if perhaps delaying turnoff by a few weeks to maximise weightgain and allow wet paddocks to dry out in those areas that received the big falls of +100mm.
Much of the rain has been too far west to affect kills later in March, with most supply at this time of year drawn mostly from inside areas.
The benefit from last week's widespread western and northern Queensland rain will depend largely on the onset of cooler weather after Easter. If it stays warm, grass growth could well produce a late flush of feed, but a cold snap soon after Easter could have the opposite effect.
Kills rise
The Eastern states beef kill continued to edge higher last week, posting a season-high tally of 143,546 head for the seven days ended Friday – up 2.5pc on the week before.
Short weeks ahead may have contributed to that surge, evident in all states, as well as the recent hot, dry weather in some parts of Eastern Australia.
Queensland's kill lifted 2pc last week to 68,051 head, still 21pc behind where it sat this time last year.
NSW rose 4pc to 34,259 head (20pc down, year-on-year) while Victoria was 1pc higher at 28,245 head. In Tasmania kills rose 1pc to 4806 head, while South Australia was also +1pc at 8185 head.
Monday's public holiday in some southern states is likely to put a dent in this current week's Eastern States tally.