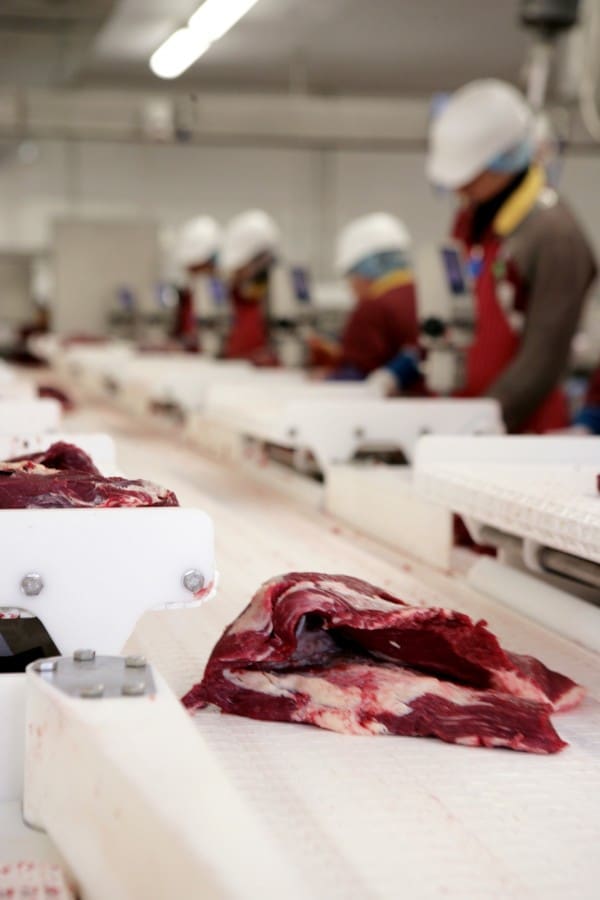 AN apparent easing in rates of Eastern States beef kill last week was nothing more than evidence of the traditional Butchers' Picnic spring holiday, which some, but not all Queensland and NSW processors observe as part of their workplace agreements.
The five-state slaughter tally last week reached 172,756 head, down two percent on the week previous, but the trend was due almost entirely to the holiday effect.
Schedule a full week at all plants, and there would have been virtually no change from the previous week's all time weekly record kill, a regular processor contact told Beef Central this morning.
The two largest beef states felt the most direct impact of the holiday, with Queensland's seven-day total (83,134 head) back 4pc on the previous week, and NSW (40,374 head) back 3pc. Both figures were still well above this time a year ago however, with Queensland still +14pc and NSW +6pc.
Further south where the Butchers' Picnic was not celebrated last Monday, kills in Victoria and South Australia remained at, or very close to all-time records.
Victoria's kill went within an inch of the state's all-time record seven-day throughput.
The tally last week reached 34,125 head, exceeded only by a single week back in February 1999 when the state slaughtered 34,600 head after four very slow weeks due to weather. Last week's figure was +2pc on the week before, and still +23pc on this time a year ago.
It was a similar story in South Australia, where the tally exceeded 10,000 head for only the second time on record. Processors accounted for 10,159 head, up 5pc on the previous week and +13pc on a year ago.
Tasmania also recorded a full kill of 4964 head last week, up 22pc on 2013 equivalent figures.
Southeast Queensland processors reported grids unchanged from this same report a week ago.
The big turnoff driven by desperately dry conditions across Eastern Australia was again reflected in the Eastern Young Cattle Indicator, however, which closed after yesterday's sales at 340.25¢/kg, down from the recent high above 366c.
The saleyards system recorded steady to lower throughput at sales held yesterday, with prices mixed, but generally steady in earlier lower rates.
Elders Toowoomba had a reduced yarding of 801 head, back 27pc week-on-week. A full panel of buyers were present and operating in a generally dearer market, held up by good quality consignments of supplementary-fed yearling steers and heifers which improved 2¢ to 7¢/kg with support from feeder buyers. There was a large variation in the quality of cows. Medium C2 yearling steers to feeder buyers averaged 197¢, up 3¢; medium C3 heifers to slaughter were firm on 179¢, and heavy D4 cows to processors gained 2¢, averaging 175¢.
Numbers at Tamworth yesterday were unchanged at around 2000 head. The regular processors were in attendance however not all were operating, due to heavy direct consignment commitments. Feedlot activity was high, while restockers were subdued. Large number of yearling steers and heifers sold to restockers and feeder buyers, with a few well finished trade cattle in each weight category. Cows made the bulk of grown cattle, with limited supply of heavy grown steers or grown heifers. Heavy C2 yearling steers averaged at 195¢ and a topped of 214¢, while light yearling heifers fell 6¢ to 157¢/kg. Medium D3 cows were firm on 137¢.
Wagga numbers yesterday were down 23pc to 3500 head, with quality mixed over most weights and grades. The usual domestic and export buyers were in attendance and secondary cattle were well supplied, with lot feeder competition strong. Heavy C2 yearling steers to lotfeeders increased 6¢, averaging 191¢, and heavy C3 yearling heifers to processors were up 10¢, topping 181¢ and averaging at 174¢/kg.