It's still way too early to call it as the start of this year's inevitable cattle slaughter contraction, but there are some encouraging price signals happening in the direct consignment market for meatworks cattle since Easter.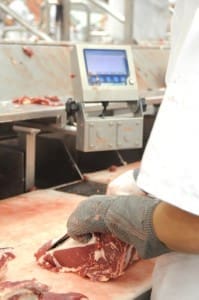 Over-the-hooks quotes from some processors in both Queensland and southern Australia have started to strengthen on pre-Easter rates. Some SEQ cow grids are now 10c/kg better than late-March, and the trend is also being seen in steer grid quotes from several processors as well. Other southeast Queensland processors whose grids have not yet altered admitted this morning that adjustments were under consideration.
It's the first time the broader SEQ direct consignment slaughter market has moved 'north' rather than 'south' since around the second week in February.
Several factors appear to be in play. The onset of cooler weather, and some promising – if localised – rain across parts of Eastern Australia since Easter, have caused some interesting dynamics are starting to play out in the slaughter cattle market. To some extent, the industry has also been in 'holiday mode' for the past couple of weeks, with smaller cattle yardings, which isn't unusual at this time of year.
As today's weekly rainfall map illustrates (see separate article), there's been some very useful falls in recent days across parts of southern Australia, heralding what may be the start of the region's  autumn break.
Patchy, but worthwhile rain has also fallen since Easter along the Queensland coast, parts of the Darling Downs and Wide-Bay districts, and as far west as Surat, Meandarra and St George. Up to 75-100mm has fallen in some of that country since before Easter.
Apart from Victoria and southern NSW, where saleyards markets have gotten a lot dearer, very quickly, following rain, falls generally have not been enough to impact on the market.
As described in our intro, best public quotes Beef Central has seen this morning for April kills include 390-400c/kg for heavy cows hitting the sweet-spot, and 415-420c for four-tooth export steer. MSA grassfed steer ex-southeast Queensland are making around 425-430c, perhaps a little better in places, while spot 100-day grainfeds remain around 480c.
Tightening in supply was the reason given by those processors who have adjusted rates. While the remainder of April still looks 'well covered' for most SEQ slaughter rosters, a few slots are emerging.
May has kill slots aplenty, judging by most processor comment, so it appears the worst of the region's slaughter space congestion experienced this year has now passed. It's now looking like May-June could be the turning point in terms of cattle supply, and price, with the much-anticipated cattle shortage then likely to take over as the dominant driver in pricing.
In contrast, further north, Easter has been seen as a decision-making point in terms of further herd reduction in areas of central and western Queensland and NSW hard-hit again this year by drought.
Several processors have said their phones have been 'running hot' since Tuesday, as any chance of a late weather reprieve disappears in those regions. Typically, Central Queensland plant grids are currently 10c/kg behind southern Queensland, and north Queensland, from Mackay north, a further 10c/kg behind as the impact of another desperately dry year sets in.
In southern Australia, there's been some good falls in regions including the Riverina, and saleyards cattle numbers have been light-on since before Easter. Next week could see some big yardings, however.
Kills ease 23pc
Last week's four-day kill due to the Easter Friday holiday put a predictable hole in eastern Australia's weekly slaughter to Friday, with NLRS reporting a 23 percent slide in throughput to 136,466 head.
All states were down in double-digits, with Queensland – responsible for roughly half of the Eastern States kill in a typical week – back a whopping 27 percent to 63,391 head.
NSW was in similar decline, falling 19pc to 35,473 head, while Victoria eased 21pc to 26,671 head. South Australia's tally was back 28pc on the week previous at 6977 head, while Tasmania declined just 11pc to 3954 head.
Several Queensland processors spoken to this morning said they had tried to moderate the Easter effect by scheduling a Saturday kill just prior to Easter, and at least one will repeat the exercise on Saturday this week.
Results for this current week will be similarly affected, due to Monday's Easter holiday, before full services resume next week.
JBS Rocky resumes operations
Queensland's theoretical kill capacity will expand progressively in coming weeks.
JBS Australia's Rockhampton shed resumed shifts yesterday after a five-week closure since February 23 due to damage caused by Cyclone Marcia. That will add another 700-a-day to state throughput.
Teys Australia's nearby Lakes Creek plant was not impacted as badly, but still missed almost a fortnight's worth of kills, re-opening in early March.
Also adding momentum to Queensland kills will be the return to work on April 18 of Kilcoy Pastoral Co, which is shut for three weeks for its annual repairs and maintenance break.
Worth noting, while on the subject of public holiday kill disruptions, is that ANZAC Day this year falls on a Saturday, meaning there will be no working-day public holiday observed. It effectively injects an additional slaughter day this year into the calendar, which in Queensland and northern NSW at least, will be of great benefit given the continued turnoff of cattle from droughted western and northern areas.