A THIRD consecutive week of processor grid price rises has seen cow and steer direct consignment rates in much of eastern Australia reach their highest point for the 2019 year.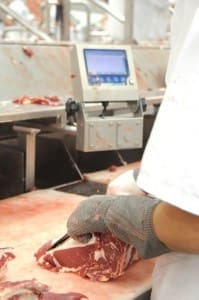 Most Queensland grids have advanced a further 5-10c/kg carcase weight this week, delivering accumulated gains of as much as 30-35c/kg since early July. That's worth almost $100 on a typical 280kg full-mouth cow, and much the same on a 320kg export grass steer.
The trend is increasingly looking like a fundamental shift in the slaughter cattle supply/demand/price equation, following 18 months of severe drought and heavy stock turnoff.
Prices approaching these levels have not been seen since late January, before they started to fall away under vigorous supply pressure due to drought.
In further signs that a trigger-point may have finally been reached in slaughter cattle supply, Teys Australia this week lifted its Queensland grids another 5c/kg, with four-tooth grass steer (no HGP) now sitting at 560c/kg (implanted steer 10c/kg less). Competitors JBS Dinmore and NH Foods Oakey rates are 550-555c/kg for four-tooth steer this week, regardless of implant status.
Southern Queensland cow grids have also reached a 2019 high of 445-450c/kg this week, while Central Queensland plants operated by JBS and Teys were typically 10c/kg behind those rates.
In southern states, Teys Wagga has lifted rates 10c/kg as southern regions hit the normal mid-winter shortage.
Rising saleyards prices across eastern Australia have contributed to the recent lift in direct consignment rates, with Wagga sale described as 'very dear' yesterday. While lighter conditioned stores have struggled a little through the saleyard system this past week, good slaughter cattle and heavy feeders continue to make good money through the saleyards channel.
Export meat sales desks are reporting some flatness in demand out of both North Asian and North American markets this week, partly due to stock levels on hand. That may ultimately have some dampening effect on the current price trend.
Most Queensland processors this morning said they were still comfortably off for kills during the remainder of July, but August was emerging as the start of the critical supply problem period that lies ahead.
The influence of southern processors shifting their supply focus further north is adding to the competition dynamic through the yards system, as reported in our weekly kill report during the past three weeks.
Kill eases 8pc in three weeks
The eastern states beef kill last week fell another 2pc to 147,318 head, down more than 13,000 head or 8pc on where it sat just three weeks ago.
Queensland's kill dropped 4pc to 77,176 head, impacted to some extent by a serious mechanical failure at one large export plant that stopped kills for more than two days.
New South Wales lifted its tally by 3pc to 36,546 head, off a low number the week before. Victoria was 5pc lower than the previous week at 25,294 head, while Tasmania dropped 14pc to 4282 head. South Australia lifted its rate of kill2pc to 4020 for the week.
Some operating disruptions will be seen in southeast Queensland in early August, as a number of plants have a day off for the Brisbane show holiday.