THERE was little or no change in Queensland grid prices over the past week, as processors now seem resigned to the fact that there is little correlation currently between a hike in direct consignment cattle offers, and the consequent flow of slaughter stock.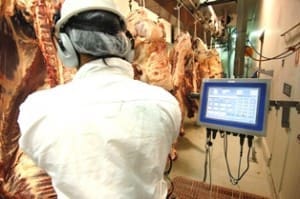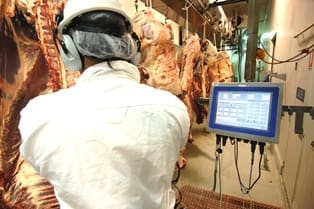 As evidenced in this article published yesterday, big cracks are now beginning to appear with early seasonal closures before the end of November now confirmed in northern parts of the state, as cattle supply appears to be nearing exhaustion.
JBS Townsville will not be an isolated case in calling an early close to the 2015 season, judging by comments made by processor contacts yesterday and this morning.
There are large numbers of export processing sheds across Queensland, NSW and into Victoria which are operating under three or four-day shifts this week, such is the lack of numbers available.
It's been confirmed that JBS Dinmore will miss a Thursday shift this week; JBS Rockhampton will be silent during its normal Saturday weekly shift slot; while Teys has already scheduled two dark-days this week at its Beenleigh, Lakes Creek and Biloela plants in Queensland, and four working-days at Wagga. Further north, as explained in yesterday's article, JBS Townsville has progressively wound-back daily tallies from 900 head to 660 head this week, in an attempt to 'ration out' remaining stock through to the end of November.
Solid, if patchy rainfall in some areas has only heightened the current supply-side damage. One processor had six decks cancelled yesterday out of Mt Isa after a localised heavy storm. Other consignments out of Central Qld that received some rain have simply been put back a week; while others (booked on kill slots rather than a firm price) have now been held-over by their owners until next year, in anticipation of some grass growth on top of encouraging storms.
While lots of Queensland this last week has still received nothing in the gauge, good falls of anything from 15-75mm appear to be reasonably widespread, delivering some hope, at least, of the start of a season.
It's suggesting that every week that goes by now, it's getting harder and harder for Queensland and NSW processors to put a kill together.
As we've heard on several occasions over the past few weeks, processors especially in the north now feel there is little prospect of firming-up kill numbers, even if grids were to rise further – such is the state of the supply side of the equation at present.
"It is what it is, and no more money on offer is going to deliver any benefit in lifting supply," was the conclusion made by one large exporter's livestock manager yesterday. "If anything, a rise in grids would simply do more damage to the (processors') bottom line," he said.
Meat trade desks are telling Beef Central this week that the critically-important US manufacturing meat market remains "sluggish and soft" at best, despite a much needed easing trend in the value of the A$ in the past 36 hours.
Most Queensland works grids we've observed since Monday remain unchanged since this time last week, after a final desperate 5c/kg rise the week before to try to flush-out a few extra cattle as the current rain episode started to materialise.
Best cows this week for SEQ kills in the next week or two sit at 505c/kg, with the benchmark four-tooth heavy grassfed steer at 540-545c/kg.
Price differentials in isolated pockets this past week have seem some cattle flows out of central and southern NSW back into the concentration of export processing plants in southeast Queensland, but not in any serious numbers. Freight differential is the key, perhaps a fraction more in places.
Rain in southern NSW and parts of Victoria reduced some saleyards offerings in the past week, pushing cattle prices higher. Forbes recorded a yarding of 1900 head yesterday, with rises across the board on trade and heavy steers and cows, with heifers mostly firm, NLRS reported.
Will dramatically smaller kills see a lift in meat prices?
No Eastern States weekly kill stats were provided by the National Livestock Reporting Service by the time Beef Central headed-off this morning to attend the MLA annual meeting and industry forums in Brisbane. We'll report back later if there is anything of interest to note in the weekly kill trends, otherwise normal service will be resumed next Tuesday.
What's evident in the above commentary, is that there are some massive reductions in kills now taking place across eastern Australia. The key question now will be: What effect, if any, will this decline in beef production have on what is currently a very lacklustre export and domestic beef market?
Dare we say it: Did Australian cattle prices this year get too high, too quickly, only serving to scare customers into the arms of very grateful chicken and pork traders? The substantial push-back from customers currently being experienced in the domestic wholesale beef market will be the subject of greater scrutiny later this week, after we get our MLA AGM commitments out of the road.