EASTERN states weekly beef kills continue to trend downwards after an exhausting year of record high slaughter.
The National Livestock Reporting Service logged a five-state tally of 143,834 head for the week ended Friday, down 8.3 percent on the previous week.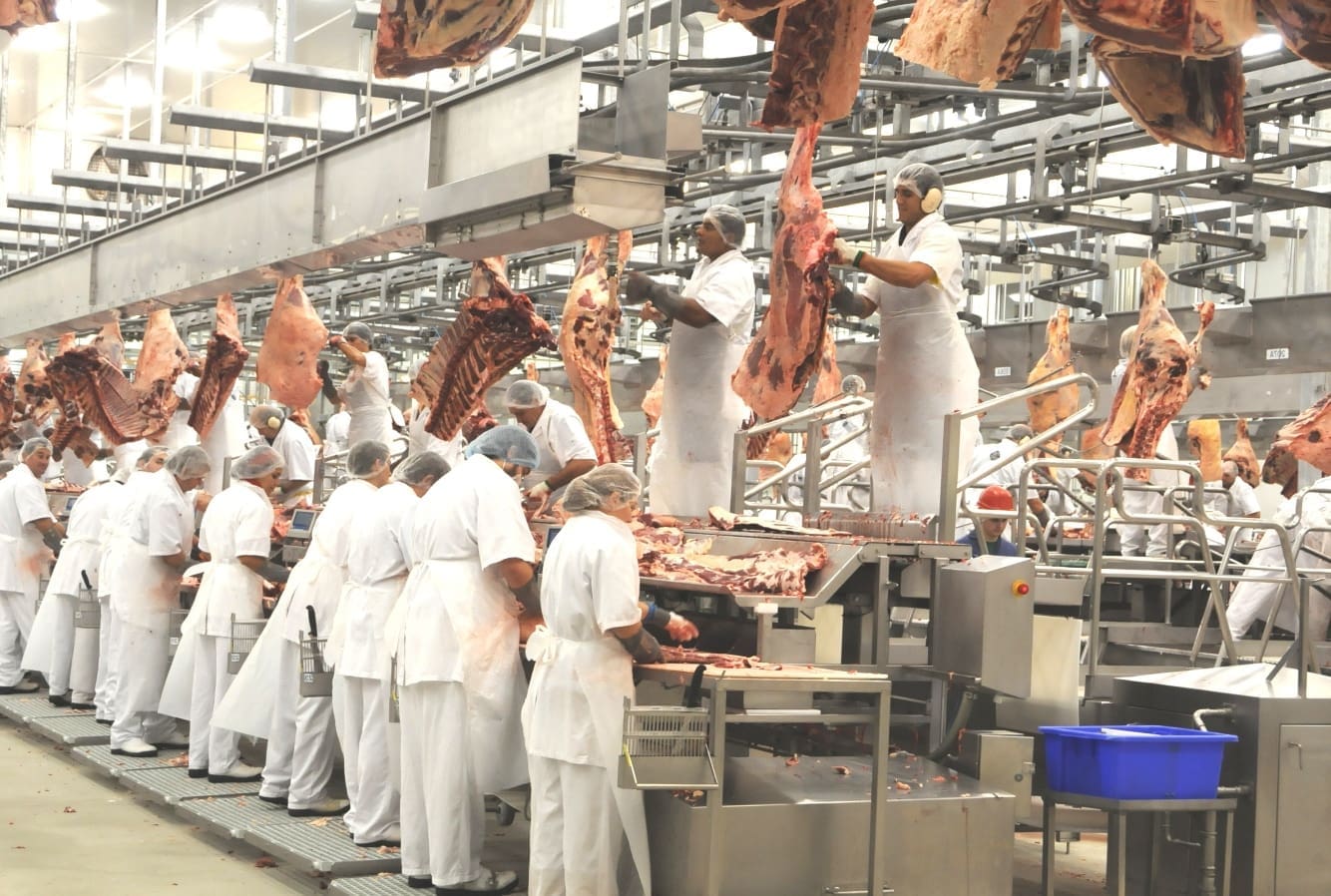 It's the lowest full-week (no public holiday impact) seen since mid-January, when plants across Australia were still returning from summer holiday lay-offs.
Numbers will only continue to tumble in coming weeks, as early seasonal plant closures, and further retractions in shifts (and the kill tally within shifts) continue to push throughput lower.
As Beef Central flagged last week, large export plants in Queensland are now coming under considerably supply stress, with JBS Townsville and Teys Biloela both announcing seasonal closures by November 27. Northern Cooperative Meat Co at Casino joined the list on Thursday, announcing an early closure of one of its two chains, and the loss of 150 casual employee jobs.
Other northern plants are battling on, but admit that raising a kill at present is a day-to-day proposition. Christmas will not come quick enough for some.
Wind-back for Lakes Creek
Teys' Lakes Creek, Rockhampton plant – the second largest facility in the country – yesterday announced a reduction in its daily kills from 1668 to 1458 from November 23.
In a press release, general manager corporate affairs Tom Maguire said supply shortages meant Lakes Creek would have to reduce staff numbers, with the difficult decision made on circumstances beyond the company's control.
"Unfortunately the herd numbers are not replenishing fast enough to meet numbers killed this year," he said.
Mr Maguire said they had little choice but to reduce Lakes Creek's daily kill in response to current supply, and next year's national cattle herd forecast which is tipped to dip to a 35 year low.
"This is a once-in-a-generation decline, but unfortunately we can expect herd numbers to stay significantly low for at least the next two years as cattle producers rebuild their herds," he said.
"With this restructure, Teys is confident it can operate Lakes Creek more efficiently in an environment of lower supply, and provide more security for our workforce going forward," he said.
The changes meant Teys remain confident that the Rockhampton plant will operate up to its planned shutdown date of December 17.
A lot of plants across Queensland are now killing three days or less each week.
Adding to complexity, some plants that carry-out both grain and grassfed kills are now having to manage their supply through to closure, with the 'no-option' component of grainfed cattle having done their time taking priority.
At least one SEQ plant has stopped quoting on grassfeds for the remainder of this year, confident that it has its scheduled kills covered with the grainfed cattle already on its books.
Teys this week has scheduled four days at Beenleigh and Biloela, three at Rockhampton, four at Wagga and five at Naracoorte and Tamworth.
JBS Dinmore managed to hold numbers last week to a point where it dropped only a single day, while Townsville and Rockhampton killed five days each, but may drop time this week.
Borthwicks Mackay (NH Foods) is already operating on 2-3 day weeks, plus a reduction in daily kill numbers.
In a breakdown of last week's seven-day kill by state, Queensland recorded a very substantial 15pc decline in numbers week-on-week, to 65,493 head. That figure is now 24pc below where it sat this time last year.
NSW recorded a 7pc lift in numbers last week, which is perplexing some onlookers, but may be associated with reduced kills the previous week due to rain disruptions. The state's kill last week at 34,954 head is back 15pc on this time last year.
Victoria was also higher, +7pc to 28,938 head for the week, but that figure was due almost entirely to the local Melbourne Cup holiday effect. Again, last week's figure was back 15pc on last year.
South Australia slipped 1pc to 9511 head, while Tasmania lifted 23pc after a closure to 4938 head.
Grids unchanged
Direct consignment grids remain largely unchanged across Queensland and NSW again this week, suggesting processors are determined to take kill days out of the system, instead of chasing market share in a rapidly dwindling supply pool, and on the back of a very flat US export beef market.
Any sort of decent rain across eastern Australia over the Christmas/New Year closure period will only lengthen this year's summer seasonal closure period. Substantial kills may not recommence until early February, some observers tell Beef Central.
That won't be any bad thing, given the amount of beef currently held in cold-storage in the US, which could help stimulate demand.
US quota still exerting impact
A lack of interest from US buyers with large inventories forced the imported lean grinding beef market in the US market lower again last week, after a small recovery the week before. Prices quoted by Steiner Consulting Group were lower for the majority of categories. The imported 90CL cow beef indicator dropped another US5.5¢, to US189.5¢/lb CIF (in Aussie dollar terms down A11.1¢, to A592.6¢/kg).
"The US market is in terrible shape, and we don't know yet where the bottom is," a leading exporter said this morning. "Middle meats and forequarters aren't as bad, but the trim and the butt cuts are just terrible," he told Beef Central.
The manufacturing beef market is likely to keep moving lower until US end-users decide it has reached a price point they are comfortable with purchasing large volumes again. There will also be larger volumes of beef to purchase out of New Zealand for the beginning of 2016, when more exporters have quota available again. The NZ seasonal slaughter increase has started, although numbers are still low relative to Australia.
In terms of Australia's 2015 US quota situation, there's still around 6000 tonnes of 2015 US beef quota still in export accounts as Australian exporters draw down to the end of the current quota shipping year. Observers say there is probably one more week of shipments for the East Coast in 2015 and maybe two for the West Coast.
Warehouses in the US remain full as product for bonded 2016 shipment begins to arrive soon. Some Australian product is already being recording for 2016 arrival, but on advice from the US authorities, 2016 quota certificates will not be available until mid-December.