DIRECT consignment slaughter cow prices have come back sharply in Queensland over the past few days, due to abundant supply as producers continue to lighten off numbers heading into winter.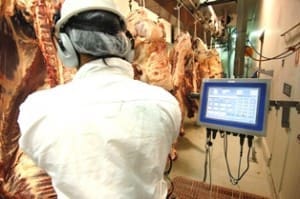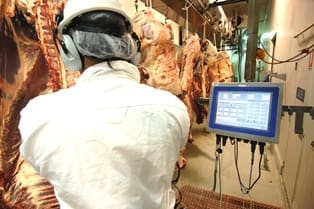 Over the hooks quotes have seen some big shifts in cow offers due to heavy supply, but less extreme adjustments or unchanged rates for grassfed steer.
Current competitive offers from processors in southern Queensland for slaughter in coming weeks have heavy cows at 420c/kg today, down 15-20c/kg on last week. Four-tooth grassfed steers are quoted at 530c, unchanged to 10c cheaper on last week.
Central Queensland offers are now 5-10c below those rates, after spending a long period earlier this year at identical money to the southern corner of the state, despite the freight differential. North Queensland offers are another 5-10c off the pace. At one point late last year the same grassfed money was on offer in Queensland all the way from Townsville to Dinmore and Beenleigh.
The big shifts seen in processor offers on cows follows a big adjustment in the cow market through major saleyards selling centres in the back half of last week. Some grid offers late last week were close to a dollar a kilo above saleyards prices, on a dressed weight equivalent basis.
For example the best of the heavy cows offered at Dalby sale on Wednesday last week made around 215c/kg live, worth roughly 430c/kg over the hooks. More than 2000 cows were included in the Dalby yarding, with medium weight poor condition cows averaging just 140c, and better 2 scores to processors averaging 160c. Good heavy cows were in the largest numbers, but still only averaged 199c.
That price trend reflects the fact that processors are already heavily committed with direct consignment cattle, and are struggling to place additional cows out of the saleyards system at present. Grids, as flagged above, have now shifted lower to reflect that.
Big jump in slaughter numbers
The recent surge in turnoff was reflected in a sharp rise in slaughter statistics recorded last week.
The Eastern States weekly kill to Friday reported by NLRS jumped 6pc to 153,569 head – the second highest tally seen this year – with almost all of it attributed to a dramatic 13pc rise in Queensland.
The size of the change in Queensland compared with the previous week can be attributed in part to a Monday Labour Day holiday taken in some (but not all) plants the week before, making the movement look larger than it otherwise would. But that belies the fact that Queensland processor bookings continued to swell in the past couple of weeks, with at least one large export operator withdrawing quotes altogether this week, having at least three weeks' supply of slaughter stock already on the books.
Several Queensland plants have apparently added Saturday shifts to cope with extra numbers.
Good processor profit in cows
The reduction in slaughter cow market values, combined with an A$ value down to US68c this morning, and a rapidly strengthening 90CL cow grinding meat market into the US suggests processors are making very good money in cow slaughter at present.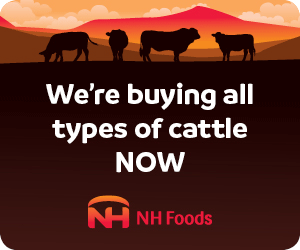 One processor contact said depending on circumstances, current margins might easily be $60-$100 a head on cows, perhaps not quite as strong on steers – all driven by over-supply.
NSW grids last week were basically unchanged for grown cattle and cows, but quality lines like yearling steers and heifers rose sharply, by an average 16c/kg, as good finished cattle look scarce across the state heading into winter. A large northern NSW export processor has offers this week for kills week commencing 27 May of 490c/kg for four-tooth steer and 430c/kg on heavy cows.
In contrast, cows and grown steers increased 3-5c/kg on average in Victorian grids last week, with heavy cows 280-300kg making 375-390c/kg.
At Gunnedah sale today, Well finished heavy weight cows sold to a cheaper trend of 7c to 15c/kg. Plain condition cows saw a firm to slightly dearer
Biggest beef kill since March
Last week's eastern states beef kill reached 153,569 head, the largest tally seen since early March.
Queensland accounted for almost all of the rise, lifting more than 9000 head or 13pc in the week before to 79,155 head. Female portion of Queensland's kill remained at close to 50pc of the total, at just short of 39,000 head.
The NSW kill was unchanged from the week before at 36,722 head, now 8pc above this time last year. Females in NSW accounted for almost 56pc of last week's kill.
Victoria's kill eased 2pc last week to 27,482 head, still 10pc up year-on-year, while South Australia and Tasmania eased 1pc and 2pc respectively, to 5215 head and 4995 head.