EASTERN States beef kills were little-changed last week, as the impact of Cyclone-related processing stoppages in Central Queensland continued to curb overall processing throughput.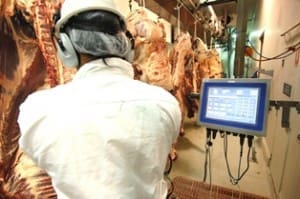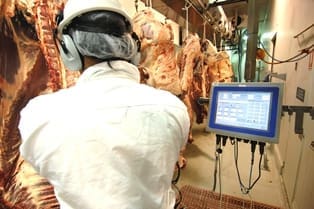 But the cyclone effect is now masking a prospect of some very big kills in coming weeks, driven by rapidly deteriorating seasonal conditions across western NSW and large parts of western and northern Queensland.
As reported earlier on Beef Central, both the 700-a-day JBS Australia plant and the 1600-a-day Teys Australia Lakes Creek plant have been shut due to damage since Cyclone Marcia swept through the area three weeks ago. That's lopped up to 12,000 head each week off Queensland's (and Eastern Australia's) recent weekly kills.
Lakes Creek's return to work last Friday will see that deficit start to disappear from this current week's kills, reported next Monday.
Added to that, there are two short weeks looming with Easter approaching, which will effectively remove 20pc of killing capacity for two consecutive weeks across Eastern Australia. That inevitably pushes more cattle through processing plants in preceding weeks, in an effort to compensate.
The other big supply-side factor is the weather, with a distinct lack of follow-up rain since January in many more northern regions of Eastern Australia.
It's pushing slaughter cattle to market in rapidly increasing numbers, as producers decide to unload before cooler weather closes in. This year's relatively higher cattle prices are making it much easier for producers to make that decision.
It's only worsened processor kill-space congestion, however, with all large export processors in Queensland and northern NSW now heavily booked out to Easter, and beyond.
The big current inflow of feeder cattle into feedlots with conditions turning dry will also add to processor congestion in coming months. The entire northern line along the Flinders Highway from Townsville to Mt Isa, and substantial areas below that line, are now teetering on the edge of another disastrous winter season, and it is pushing cattle towards feedlots and meatworks in very large numbers. A slow-down in live trade out of the north has not helped.
Dramatic weather turnarounds excluded, it's now hard to see Queensland kills backing-off any time soon – certainly for the first half of the year.
"But we have to see the national cattle herd deficit start to exert an influence, at some point," a key Queensland processor told Beef Central this morning.
"Heavy kills now are just going to make it harder to find slaughter cattle during the back half of the year. It could get very, very tight from September October, particularly. What's happening now will only magnify the shortage later," he said.
"There's only so many cattle out there. And if we do manage to get widespread rain during next spring, it is going to make the going unbelievably tough (that's code for expensive) for processors in sourcing cattle later."
The same applies in western areas of NSW, beyond about Dubbo, particularly if processors clean-out killable cattle over the next month to six weeks.
Grids still show easing trend, under heavy supply pressure
Direct consignment slaughter cattle markets for southern Queensland export processors have continued to come under pressure this week.
While some players are not offering quotes for the time being due to solid supply commitments in front of them (including some cattle bought earlier at much higher rates) others have remained unchanged on last week, or dropped grids further in response to the 'wall of cattle' now coming at them.
In Central Queensland, Lakes Creek has a grid available again, but Teys warns it still has three-and-a-half weeks' worth of prior-booked cattle to get through first. Cash flow is an issue for some Central Queensland suppliers, the company said, and it is doing its best to accommodate livestock suppliers.
Best SEQ quotes seen yesterday included 405c for four-tooth grassfed heavy steer, 385c the heavy cow. A week earlier we quoted 410-420c four-tooth steer, 390-400c heavy cow. EU steers continue to hold up well, at 480c/kg, and grassfed MSA steers are making 440-450c this week for cattle hitting the sweet spots on SEQ grids.
While these prices represent big drops from where the market was just four weeks ago, it needs to be said that anybody securing 390c/kg for heavy cows is still in a very good position, price wise compared with last year.  It values a 260kg cow at the top of the grid today at $1001.
Southern Australian direct consignment grids are now typically 5-10c/kg in front of Queensland, with the seasonal price transition occurring last week, as noted in our previous report.
State summaries:
Queensland's seven-day kill to Friday lifted 4pc from the week previous to 78,552 head. Part of that can be explained by Friday's return to business for Teys Lakes Creek.
New South Wales' seven day kill last week remained historically high at 41,761 head, unchanged from the previous week, but 8pc up on this time last year. The female portion remained high, at 51.6pc.
Victoria's kill reached 32,701 head, up 2pc on the previous week, and +10pc on last year.
South Australia processed 8430 adult cattle last week, down 18pc on the previous week, and down 4pc on a year ago
Tasmania killed 4967 head, unchanged from the previous week, but +3pc year-on-year.