SOME cattle secured by Queensland processors yesterday are destined for slaughter as soon as Monday and Tuesday next week.
It's a vast contrast from conditions seen earlier this year, and for long passages last year where many large export plants across the state were heavily committed to kill slots four, six or even eight weeks in advance, due to drought turnoff.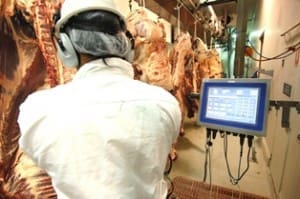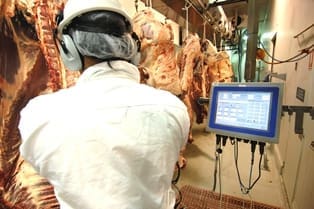 What's re-emerged, certainly in some parts of the state, is a 'just-in-time' procurement/processing cycle that clearly reflects just how tight slaughter cattle supply is becoming.
Strangely, the supply situation is not yet being clearly reflecting in processing throughput statistics.
Last week's Eastern States slaughter report (we deliberately held back this week's kill report, to try to capture the full market sentiment as the week unfolded) was actually up half a percent to +164,000 head on the week before. Having said that, the longer trend since late May has been down.
Queensland's kill last week was back 3pc at just below 86,000 head, while Victoria was -6pc at 24,700 head. NSW went against the trend a little as weather conditions improved delivery performance, being +10pc at 39,600 head, while Tasmania also eased 1pc to about 4900.
The chronic shortage of killable cattle that's emerging in Queensland is now clearly being seen in pricing, both direct consignment and saleyards.
Tuesday this week saw a breathtaking – perhaps unprecedented – shift in grid prices for many lines for slaughter in the nation's biggest concentration of slaughter capacity in southeast Queensland and northern NSW. Some grid descriptions lifted 25-45c/kg in one hit, as processors reacted to an alarmingly sparse kill roster in front of them for operations next week and the week after.
Perhaps apart from short windows when processors have struggled to raise a kill due to flooding and road closures, Beef Central cannot remember grid price rises so large, in one installment.
Here's some sample grassfed grid prices on offer from several prominent SEQ processors this morning:
Best cows +300kg – 485c/kg. That values a good, 320kg heavy cow at $1552.
Milk and two-tooth heavy steer – 500c/kg
Four-tooth heavy steer – 495c
100-day Jap ox (spot market) – 525c/kg
70-day grainfed trade steer 515c/kg; 60-day trade heifer 510c.
It's the first time in history that 'mainstream' grassfed slaughter cattle in Queensland (excluding specialised segments like MSA, Organic, PCAS, non-HGP, Angus) have had a '5' at the front of the price reference.
Grids further north in Queensland have not reacted quite as strongly, with perhaps 10-20c/kg less on offer at plants in Central and Northern parts of the state.
We're not afraid to admit that we're starting to run out of adjectives to describe some of the pricing movements seen over the past two months. One can only use words like 'dramatic', 'breathtaking' or 'amazing' so many times to describe the trend before they start to lose cache. But the truth is the industry is heading into uncharted territory, price-wise, that only as recently as April or May would have seemed like a pipe-dream.
Further highlighting the depth of the current cattle supply situation, processor buyers this week have in places been paying a colossal +50c/kg over Monday's opening direct consignment rates in parts of Queensland. That's like sitting in the dentist's chair for a filling, and copping the drill without taking the anaesthetic.
Saleyards inevitably jump ahead of direct consignment at times of severe shortage as processors battle to maintain kills, which has led to the inevitable hike in grid prices on Tuesday afternoon, highlighted above.
Cows at some Queensland physical selling centres earlier this week were making 240-245c/kg liveweight. Depending on what dressing percentage you apply, that makes them worth close to 485c/kg dressed, plus freight. Several pens of bullocks at Toowoomba sale on Monday made 305c/kg liveweight, and heavy steers at Blackall 283c, plus considerable freight to slaughter.
Northern, southern grids rates starting to align
What's also becoming apparent is that the slaughter cattle market in Queensland is now starting to align again with the considerably higher rates that have been evident for slaughter cattle in southern states. Some southern grids were 40-50c/kg higher than SEQ, but that is now starting to reduce significantly, given latest trends.
That in turn suggests long-range purchases by southern operators looking to procure cheaper cattle out of northern NSW or southern Queensland might start to decline, as the freight component over-rides any price advantage.
All this is happening at the time that the A$ continues to deteriorate, falling again into the US73s overnight, a new five-and-a-half year low.
What is evident as the current cattle price re-adjustment story unfolds is that the Australian beef supply chain may be heading into an extremely rare event.
For the past two years, processors have had a field day, faced with gross oversupply of cattle brought on by drought, while international markets have exhibited a growing, in places ravenous appetite for Australian beef. That's pushed the margin squarely in processors favour.
But go back to the previous two years of exceptionally wet weather across Eastern Australia, where producers held cattle back, and processors were losing money hand-over-fist. Processor losses of $100 to $150 a head were commonplace, as the laws of supply and demand shifted the advantage back the other way.
But it's plausible, looking at current circumstances, that the industry may be looking at a rare period where both producers and processors make some money. It's hard to remember the last time that happened – at a guess, possibly 2000-2003.
The deadly cyclical nature of supply and demand being demonstrated currently in the Australian beef supply chain is also a lesson that the current senate inquiry into processing and cattle price-setting is only now beginning to understand.