THE biggest correction in saleyards and direct consignment slaughter cattle prices seen in five months has pushed meatworks cattle towards year-high levels this week.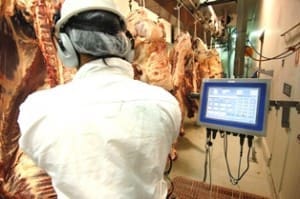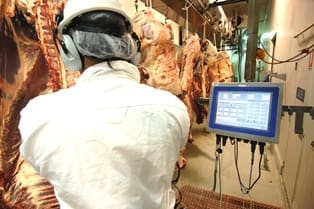 The major shift comes in response to widespread rain over the August 16-17 weekend, plus further more isolated falls since, and the consequent release of the 'pressure valve' in the heavy flow of slaughter cattle experienced for most of this year.
Direct consignment kill space bookings held by processors have either evaporated or reduced in volume this week, as producer sentiment following the rain takes a distinct turn.
In stark contrast with reports filed earlier on Beef Central where many large export plants held heavy bookings up to eight or ten weeks in advance, it appears that they have now largely disappeared, and slots are available, in some cases, for 'walk-up starts' as soon as early September.
Grid prices for southeast Queensland's large export abattoirs obtained this morning suggest price rises of 20-30c/kg in places, on top of earlier rises of 5-10c a week before.
OTH quotes on best cows for SEQ kill obtained by Beef Central this morning are as high as 330c/kg, up from 290-295c/kg just a fortnight ago. On a 250kg dressed weight cow, that represents a rise in value of close to $100 a head.
Not since the late March rain and short-term cattle shortage that followed have such prices been seen.
Best price for four-tooth grassfed ox seen this morning was 360c/kg, up from 330c/kg at the same plant a fortnight ago. Other premium categories have also shifted upwards, but perhaps not as much. Best MSA steer and EU grassfed steer prices this week are both at 400c/kg, up about 20c/kg – but it's important to remember that these categories held up much better during this year's drought-forced turnoff.
Saleyards show big lifts
As is often the case at the start of a rising cattle market, saleyards prices early this week have perhaps leapt ahead of direct consignment values, due to the fluid nature of the physical market.
"Where processors may have thought they had cattle in front of them for a kill this week, suddenly they're not there, or not in the numbers they were expecting," a regular market contact said this morning.
"Numbers that went into the books for this week as space bookings, when it comes to be priced, they've either been withdrawn, or the consignment size has been reduced. A mob of 200 cows might turn into 60," the contact said.
That's pushed processors back into the physical saleyards markets this week in a mood that has not been seen for most of this year. It's also sparked the latest grid adjustments. Processors know there are big margins on slaughter cattle at present, given international meat pricing, meaning they are determined to keep their kill rosters as full as possible – even if it means paying a lot more for cattle.
Cows in many selling centres have risen 15-20c/kg liveweight, and much higher in places on a fortnight ago, and heavy steer not far behind. Here's  a few quotes from sales yesterday and today:
At Gunnedah sale this morning, heavy grown steers to process sold to a dearer trend, up to 10c/kg on the milk and two-tooth lines. Heavy grown heifers followed a similar trend. Demand for cows was very strong, with the better heavyweight lines up to 13c dearer, while some high yielding medium weights recorded larger improvements. Heavy bulls were almost 30c/kg dearer.
At the Elders Toowoomba sale yesterday, prices improved across the board, with gains of 10c to 20c/kg liveweight fairly common. Restockers competed against the feeder operators on both yearling steers and heifers and prices improved accordingly. Heavy grown steers and bullocks to export slaughter averaged over 20c/kg dearer. The much dearer trend flowed onto the cows, with average prices 16c to 20c/kg better.
How sustainable the current price rises are, is now the question.
While the rain has been a 'confidence booster' for many producers, much more will be needed over the next couple of months to give any real guarantee of a strong start to spring – across northern NSW and Queensland at least. And the situation could again turn for the worse, if there is no follow up moisture.
"It's taken that pressure off to make those sale decisions straight away, but another run of three or four weeks of dry weather could see things deteriorate again. But it will only need a little bit of rain now, here and there, to keep this price trend going," a market contact said.
Kills up close to record levels
Despite the sharp price rises experienced over the past week, NLRS has reported another week of massive kills across Queensland, NSW and Victoria for the seven days ended Saturday.
The reported Eastern States tally of 172,701 head, if it is accurate, represents a rise of 6pc on the previous week, and is easily the largest weekly beef kill seen in Australia since the 1970s.
It easily exceeds this year's previous record of 171,567 head set back at the end of May.
Given the difficulty in sourcing a kill on Monday last week due to the rain, several processors struggled to explain the size of last week's reported kill, and in fact questioned its accuracy.
One suggestion was that it might have represented some 'catch-up' from the previous week, impacted by the Brisbane Show public holiday. Another was that processors were killing as many cattle last week as possible, knowing full-well that cattle price rises were on the way.
Both Queensland (86,556 head, +7pc on a week earlier) and NSW (42,570 head, +5pc) were at, or very close to all-time record kills, while Victoria was not far behind at 30,674 head for the week, +4pc on the previous week.
The Eastern Young Cattle Indicator closed yesterday at 353c/kg. While that represented a rise of 6.5c/kg on a week earlier, it perhaps failed to capture the true sentiment evident in the market, because the biggest price changes tended to be in cows and heavy steers which are not included as part of the EYCI calculation.