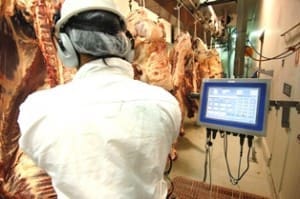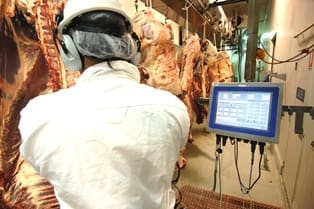 LAST week's seven-day beef kill monitored by the National Livestock Reporting Service showed a slight decline in throughput, but numbers remain historically high and are unlikely to change dramatically any time soon.
The five Eastern states recorded a weekly throughput of 165,456 head – down 3.6 percent from the all-time record set the previous week, and the lowest kill seen since early May.
The primary reason, though, has nothing to do with any change in supply dynamics: it appears to be the suspension of last Saturday's shifts at some large plants in order for staff to have a full three-day long weekend, given this week's Monday Queens's birthday holiday. Take that factor out of the equation, and there's every likelihood that the number would have again challenged the record books.
Last week's tally was softer in all states bar Tasmania. Queensland was off 3pc on the previous week, but remained 7pc above this sale week last year.
New South Wales (39,655 head) followed a similar pattern – down 2pc on the week prior, but +10pc on a year ago. Victoria (30,333 head) was also down 2pc, but +26pc on the same week in 2013, while Tasmania was +4pc at 4845 head, still 2pc better than a year ago.
The odd state out last week was South Australia where the kill (6965 head) was back 22pc on the previous week, and down 19pc on the previous year. A decline that large would suggest either weather disruptions in sourcing stock, or a significant breakdown at either Murray Bridge or Naracoorte.
Those results come at a time of year when many sheds in Victoria/southern NSW are normally starting to think about skipping shifts due to shortage of killable cattle, rather than setting records.
The weekly kill for this current week can be expected to take a significant check, as Monday's public holiday was taken as a day off at many large sheds, with a few exceptions. In JBS's case for example, Rockhampton was the only Queensland site where the chain was rolling on Monday.
While saleyards numbers across Eastern Australia have moderated a little in the past fortnight – partly due to some harsh treatment, price wise – direct consignment meatworks cattle bookings continue to flow at a dizzying pace. One of the nation's larger beef sheds in southeast Queensland currently has space bookings full, out to the second week in September. That means forward bookings (kill slots only, not committed at a price) out a full three months in front.
Some other Queensland plants are perhaps not as heavily committed as that, but the trend is the same. The past fortnight has delivered another burst of booking commitments, as producers seek to take a position heading into winter. The first signs of frost, in those areas that have so far escaped a normal winter this year, will also trigger another flow of cattle, processor livestock staff say.
As highlighted in last week's report, the heavy forward bookings may not be quite as bad as it appears, however. History suggests at least some of those kill slots may be double-booked with more than one processor, meaning the commitment may vanish in the weeks preceding the designated delivery date, depending on pricing.
In other cases, there is a tendency to 'over-book' numbers, where a producer nominates perhaps six decks, but ultimately delivers only four after the paddock is mustered. The message in this is that it's important not to hit the alarm bells, just yet.
Grid prices unchanged to 5c less
After a series of downwards corrections during May, direct consignment grid prices offered by large southeast Queensland processors have remained unchanged to 5c easier over the past week. Earlier adjustments saw 15-30c/kg wiped off many grassfed descriptions during May, as the impact of cattle oversupply took hold.
Sell prices obtained this morning from large SEQ processors included 320c-325/kg for grassfed four-tooth Jap ox, 330-335 for milk and two-tooth ox, best cow 290c/kg. Grassfed MSA steer for slaughter ex-SEQ has held up relatively strongly, worth 375c/kg in one quote seen this morning; that's about 10-15c/kg ahead of non-MSA yearling.
A trend worth noting is the very big money floating around Victoria currently for MSA grassfed steer and heifer. One large Victorian processor put out a forward price earlier for June, July, August and September delivery, where 420c/kg was the top sell. That's based on an MSA index figure of 56 or better, we understand. Indexes are increasingly being quoted by processors, Beef Central has found, as more plants start the shift from the old MSA boning group model.
Forward prices that high suggest the processor involved anticipates serious shortage heading into late winter, early spring. It may also represent some 'competitive' pricing against recently launched PCAS-approved cattle grids in the region, as well as some of the growth that's been seen in MSA-backed brand programs in the past year or two. Guaranteed supply is pivotal for larger MSA-backed brand programs, and current pricing in the south appears to reflect that.
Money that strong will inevitably see some Victorian cattle pushed onto eligible supplementation programs and silage to deliver cattle during the sweet-spot period.
Southern processors say the exceptionally mild start to winter and strong autumn season is seeing some excellent cattle continuing to come out of the southern NSW, Victoria, and eastern SA belt.
That's being expressed in heavier weights and better condition on steers, that what would normally be seen at this time of year.
"Cattle are grading well, and weights are very good," one large Victorian operator said this morning.
The EYCI closed yesterday at 330.75c/kg, down 5c on a week ago.