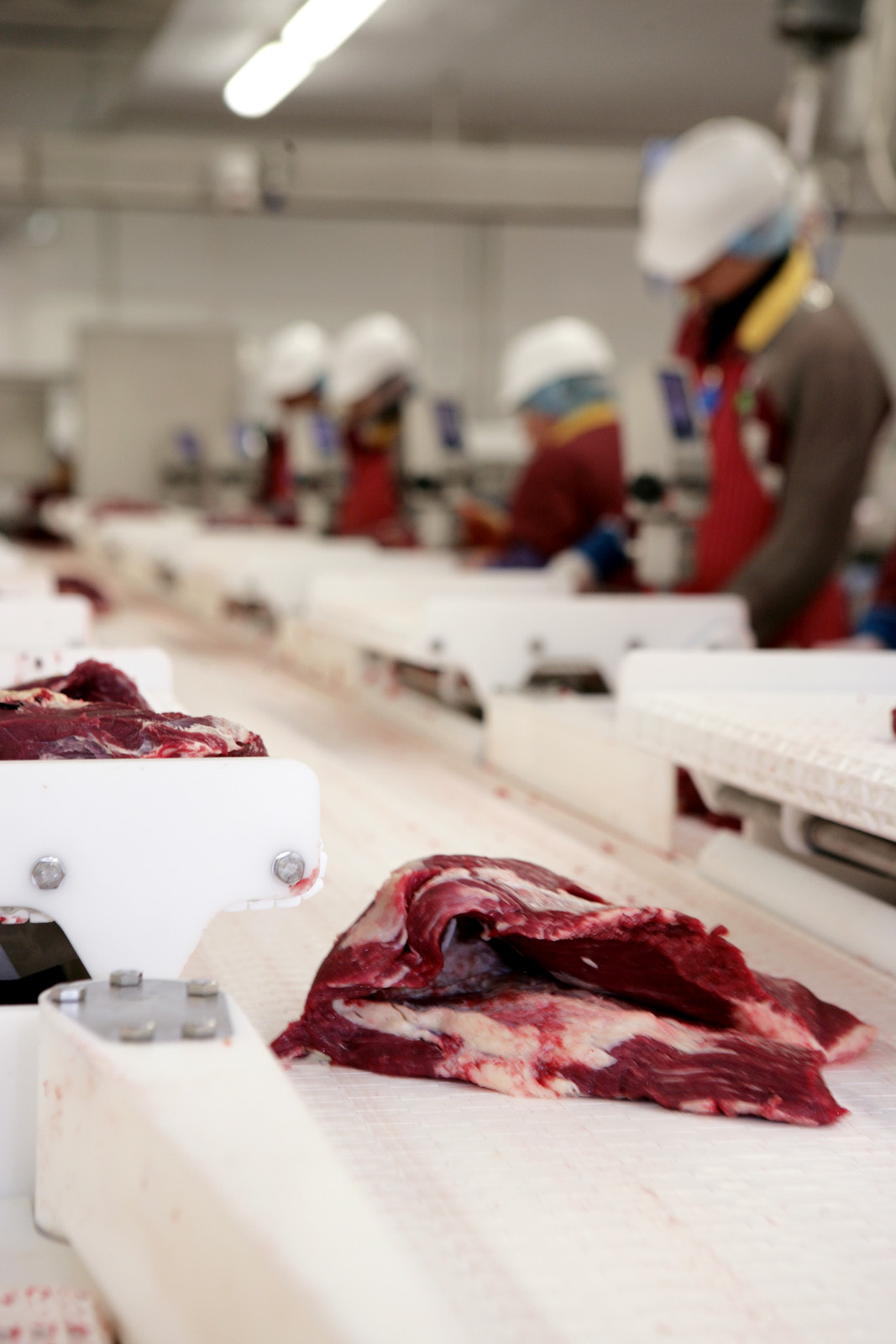 Sustained killing momentum in Australia's three largest beef processing states has driven weekly slaughter statistics to yet another record high.
For the seven days ended Saturday, the National Livestock Reporting Service recorded an Eastern States kill total of 171,567 head. That's a further 1.3pc, or 2200 head, above the previous record set just a week earlier.
While processors in Queensland, NSW and Victoria are already working at operating capacity, there may have been some attempt to push forward on throughput last week, given that many plants will lose a working day on Monday next week due to the Queen's Birthday holiday. That break will also impact on some plants' ability to schedule a Saturday killfloor or boning room shift, as personnel opt for a rare three-day break, when the opportunity presents itself.
Comparing last week's kills with the same week a year ago really tells the story.
In Victoria, last week's kill of 30,988 head was again close to a record, and was up 26 percent on this time last year. The NSW kill last week of 40,570 head – possibly a record, but yet to be confirmed by NLRS – was +9pc on a year ago.
Those results come at a time of year when many sheds in Victoria/NSW are normally starting to think about skipping shifts due to shortage of killable cattle, rather than setting records.
For the past five kill weeks through May and early June, Victoria's kill performance relative to numbers in the same week last year has been +22pc, +40pc, +30pc, +21pc and +26pc. It's safe to say that Victoria has never previously killed anything like these numbers of cattle, at this time of year. Such large increases, even in a smaller slaughter state, add a lot of weight to the current slaughter momentum.
The kill last week in Queensland at 86,340 head (+5pc on last year) did not look as extreme, in comparison, but keep in mind that Queensland processors were already going hell-for-leather this time last year as drought started to take hold in the north.
While saleyards numbers across Eastern Australia have moderated a little in the past fortnight – partly due to some harsh treatment, price wise – direct consignment meatworks cattle bookings continue to flow at a dizzying pace. One of the nation's larger beef sheds in southeast Queensland currently has space bookings full, out to the second week in September. That means forward bookings (kill slots only, not committed at a price) out a full three months in front.
Some other Queensland plants are perhaps not as heavily committed as that, but the trend is the same. The past fortnight has delivered another burst of booking commitments, as producers seek to take a position heading into winter.
As highlighted in last week's report last week, the heavy forward bookings may not be quite as bad as it appears, however. History suggests at least some of those kill slots may be double-booked with more than one processor, meaning the commitment may vanish in the weeks preceding the designated delivery date, depending on pricing.
In other cases, there is a tendency to 'over-book' numbers, where a producer nominates perhaps six decks, but ultimately delivers only four after the paddock is mustered. The message in this is that it's important not to hit the alarm bells, just yet.
Grid prices unchanged
After a series of downwards corrections during May, direct consignment grid prices offered by large southeast Queensland processors have remained unchanged for the past week. Earlier adjustments saw 15-30c/kg wiped off many grassfed descriptions during May, as the impact of cattle oversupply took hold.
Prices obtained this morning from large SEQ processors included 325c-335/kg for grassfed four-tooth Jap ox, 340c for milk and two-tooth ox, best cow 295-300c/kg. Grassfed MSA steer has held up relatively strongly, worth 375c/kg in one quote seen this morning; that's about 10-15c/kg ahead of non-MSA yearling. Similarly, there's been less movement in grainfed pricing than grassfed.
The EYCI closed yesterday at 334.75c/kg, up 7.25c on a week ago.