EASTERN states cattle slaughter leapt a remarkable 17 percent last week, despite continuing downwards pressure on finished cattle prices.
The five-states weekly total to Friday leapt to 140,944 head, up about 20,000 head on the week before, with all states bar South Australia contributing to the surge.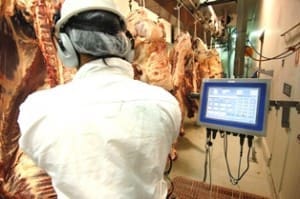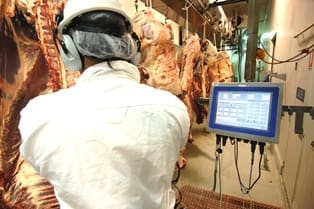 Queensland's numbers lifted an incredible 36pc to 70,571 head, while NSW rose 6pc to 33,945 head. Victoria improved 2pc to 27,592 head, while Tasmania edged 1pc higher to 4669 head.
Trade talk this week suggests that the US ports system is beginning to face similar challenges as China did earlier in the year, with waterfront disruptions caused by lack of labour and workplace restrictions causing container holdups in some ports.
While the domestic retail market remains in great shape as Australians practise home confinement, processors continue to struggle placing product in export markets, and domestic food service remains dead in the water.
There's been some further downwards adjustments in slaughter cattle direct consignment rates this past week, but mostly to align offers with other competitors in a deteriorating market, rather than pushing still lower.
After reductions of 50-60c/kg over the previous two weeks, competitive southern Queensland rates today are 575-580c for a four-tooth grassfed heavy steer (590c in places for HGP-free), and 485-490c/kg on heavy cows.
A 10c/kg discount has again re-emerged for Central Queensland kills, after a lengthy period where they were the same as southern parts of the state.
In southern states, some grids declined an additional 10c/kg on Thursday, with typical rates around 575c/kg for a four-tooth steer and 520c on heavy cows. Victorian over-the-hooks rates last week declined 6-9c/kg on average, NLRS reported.
Cattle supply
With two consecutive short killing weeks next week and the week after due to Easter, most processors appear to be comfortably off for cattle supply for the immediate future, despite the drop in direct consignment rates that's been seen.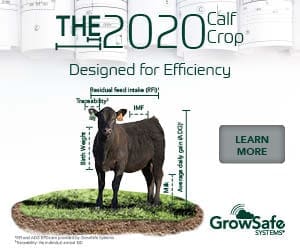 Several things appear to be driving that – a view that the top of the market has now passed for a while, and prices may deteriorate further; concerns about plant closures due to COVID-19 infection among staff limiting access for slaughter stock; and cash flow.
Reports of three-day sickness in some exposed areas has seen vendor inquiry drop off a little in the past few days, some processors said, and some cattle producers now looked set to hold cattle to re-assess the market situation after Easter.
One of the risks now appears to be 'congestion' of slaughter cattle turnoff during April-June, as larger runs of western cattle join the supply chain. The late start to the summer season has meant some cattle have not done as well as expected earlier, likely pushing more deliveries back to the second quarter.
Most of the large pastoral company stock camps will not crank up until after Easter, but some are being held up a little by COVID-19 quarantine for two weeks after arrival on-property, which is now becoming widely employed on larger pastoral operations.