Ongoing, widespread and persistent rainfall is all that's standing in the way of a price correction in slaughter cattle across eastern Australia, industry feedback this week suggests.
The succession of wet weeks since July across many areas has heightened logistical problems in getting cattle out of the paddock and onto roads for slaughter, and that challenge has tended to support current near-record pricing levels longer than many expected.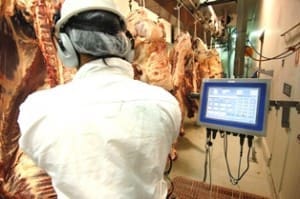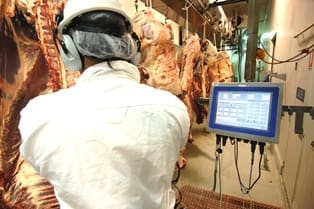 Had it not rained as much as it has since July, price corrections by now would have been inevitable, some trade contacts suggested this week, as Australian beef's competitiveness in international and domestic markets (see separate report this morning) is heavily eroded.
While rain may have delayed any downward movement in slaughter price, it's also likely to hasten and sharpen the movement, when it does happen: perhaps more like falling off a cliff than rolling down a grassy slope. It's never good for any market when cattle build-up, and then all hit the market at once, as appears to be shaping-up now.
Against this, one southeastern Queensland processor last week pushed grid offers higher by 10c/kg on grassfed steer and cow, to try to 'flush out' some cattle using 'wet weather money,' but it had next to no effect on that plant's weekly tally it seems.
Generally speaking, grid offers this week for kills in coming weeks in southern Queensland plants are around 560-570c/kg for the four-tooth steer, and 510-520c/kg on the heavy cow.
The impact of the latest rainfall event last week was clearly seen in Eastern states beef kills reported by the National Livestock Reporting Service, where 112,503 head were processed across the five eastern states. That's the second lowest 2016 kill seen since major processors got back to work in mid-January – lower, even, than the two Easter weeks, when virtually every plant in Australia was shut for two working days.
Performance continues to be hampered at major killing sites, with JBS Dinmore operating on a maximum of eight shifts per week, subject to cattle availability. There was also talk in the market that Teys Lakes Creek might have a full week off next week due to stock availability, but that could not be substantiated by the time this report was published.
Some smaller service kill customers have apparently started to close their doors in the past week, in the face of the lack of profitability in processing and marketing export beef.
Spring cattle flow still some way off
The anticipated spring flow of cattle is still some way off, it seems, with oats cattle still making the most of a late-breaking winter season, and access to cattle out of the Channel country still heavily constricted due to weather.
One large processor bought a big run of oats-finished cattle off the Darling Downs this week, but those cattle will not die until the end of October, to make full use of the available feed.
"Rain events just keep setting us back, in terms of gaining access to any good runs of cattle," one processor contact said this week.
Large parts of Central Queensland and down through Roma and the Dawson and Burnett Valleys received another 25-50mm last week, extending well down into NSW and Victoria where falls got heavier.
"Everything is still that wet. I spoke to a producer at Monto who had another 40 points last week, and he said the effect in terms of runoff was like a fall of four inches," an agency contact said.
Channel Country bullocks may be held-over to 2017
The Bureau of Meteorology's eight day forecast suggests further wet weather lies ahead, especially across western NSW and Victoria out to September 20. In certain areas like the Channel Country and western NSW, that could top 100mm, the forecast says. That's only likely to block cattle deliveries further through to the end of September.
While far western Queensland's Channel Country normally provides a reliable supply of heavy export grassfed cattle to east coast processors during the back half of the year, that flow is more or less yet to start in 2016, due to one of the wettest winters on record.
In fact there was talk about in the market this week suggesting that given we are now in mid-September, some of those Channel Country cattle may not now be shipped for slaughter until 2017. That will apply particularly, as latest rainfall further north will take weeks to travel down the inland channel system. Delays into November could see conditions get too hot to shift western cattle this year, even if it does dry out enough for movements to occur.
In a breakdown by state, Queensland's kill last week was back 10pc to 62,087 head – down 25pc on last year's equivalent kill. Victoria was back 2pc at 19,226 head, also a 25pc deficit year-on-year, while South Australia was down 9pc (6037 head) and Tasmania -47pc due to a major plant closure, at 1584 head. The only outlier was New South Wales, where the kill rose 4pc last week, to 23,569 head, although that was coming off a very low base the week before, due to rain.