WORTHWHILE rain across large parts of eastern Australia since late last week has had a predictable dampening effect on rates of cattle slaughter last week.
Numbers processed across the five eastern states for the seven days ended Friday were back two percent or about 3200 head on the week prior, according to the National Livestock Reporting Service.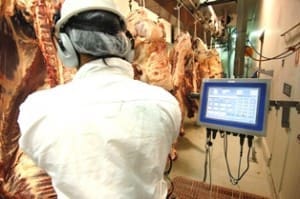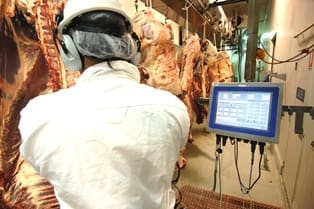 The current rain influence (come back tomorrow for our seven-day rainfall wrap and shaded map) has so far seen patchy falls ranging from 25mm to 100mm across large parts of eastern NSW and Queensland over the past five or six days.
For those who received the better of the falls, it's been enough to cause a few cancellations of slaughter cattle consignments in the past day or two, several processors reported. Meatworks buyers' phones started to go a little quiet towards the back half of last week, as BOM's eight-day rainfall forecast started showing a bit of 'colour.'
Saleyards prices across southern QLD and northern NSW appear to have firmed a little this week, also on the back of the rain, with Roma store sale today drawing for about 6100 head.
Rain implications
The impact from the rain will be dictated to some extent by soil temperatures over the next month or so. If conditions stay warmer, a short, if late grass growing season looks likely, but cooler weather or early frosts in April could limit any pasture benefit. Especially those areas that were fortunate enough to pick up a shower or two earlier, there's now been a terrific late response reported in grasses.
Regardless, many Queensland and NSW producers will now be going into winter just a little better than they were a week or two ago. It's not necessarily going to be enough to fatten a lot of cattle, but it at least provides some feed-bank heading into the colder months.
Oats prospects looking up
Improved soil moisture in some areas with access to cultivation will see attention swing to oats plantings in the next month or so, with reports in some areas of oats seed supply running low.
Some people are predicting a fairly large oats planting to occur between now and the end of April. That's partly because the sums on planting oats look a lot more attractive on grower cattle worth +300c/kg liveweight, than they do on the same cattle worth 200c/kg, as they were only a couple of years ago.
"The prospect of putting 100kg on a beast worth 300c live using oats is a different scenario from the same beast worth only 200c live," one market observer said. "It's likely to encourage anybody with a spare 1000 acres of cultivation and a few spare cattle to put in some oats, where its worthwhile."
Severe cattle shortage looms
Most processors spoken to this week still have reasonable cattle numbers around them for the run through to the two short Easter weeks in early April, but talk continues to focus on the grim outlook for slaughter cattle supply across Eastern Australia from May through to August or September.
How far processors are prepared to push prices in order to source slaughter stock during the looming tight months remains to be seen, but most have demonstrated a preference for cutting their cloth to suit available supply, rather than simply push prices ever higher to try to secure a larger kill.
In crude terms, most processors in Queensland and NSW are now not that far off hitting the wall, it appears. Just how much damage the situation delivers, in terms of more plant closures and further operational adjustments, is yet to be seen.
Queensland's kill last week was 1pc down on the week before at 68,225 head – still back 6pc on this time last year. Downs show holidays will disrupt processing at several large Queensland export sheds in the next week or two. The NSW kill was unchanged at 30,358 head last week, while Victoria dropped sharply by 11pc on the week prior to 17,141 head. South Australia recorded a kill of 6463 head to Friday, down 1pc, while Tasmania dropped 11pc to 3767 head.
Grid prices unchanged
Processor grid prices this week are largely unchanged, after three weeks of substantial declines across Queensland and NSW.
Southern Queensland price grids seen this morning had four-tooth ox at 485-500c/kg, depending on location, and heavy cows 440-445c. A Northern NSW export processor has grids for kills week commencing 3 April at 500c/kg for four-tooth ox, HGP-free, MSA 0-2 tooth grassfed steer 540c and heavy full-mouth cows 450c.
The downwards movement in grid pricing reported on Beef Central over the three weeks since late February has seen about 45c/kg washed off grassfed steer and cow descriptions, and a 60c drop since the market peak in early February.
Our inquiries suggest that's seen processor returns on cows now back much closer to breakeven, while grassfed steer still represents a fair loss-making proposition – perhaps $50-$70 at some plants. But at least much of the bleeding has been stemmed from our reports of only 4-6 weeks ago when steer losses were $180 a head or more.
A proviso on that, however is the lag effect in meat pricing reflecting those cattle purchases. The Aussie dollar has strengthened sharply in the past week, rising again from the mid US75s to US77.26c this morning, further reducing the competitiveness of Australian exports. If meat sales prices ease as a result, those processor margins could again head south.