DESPITE the arrival of much-needed rain across eastern parts of Queensland and NSW cattle country, last week's eastern states cattle slaughter performance remained reasonably unaffected, with numbers back less than 1000 head on the week before to 132,833 head.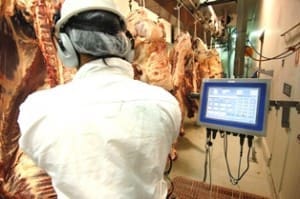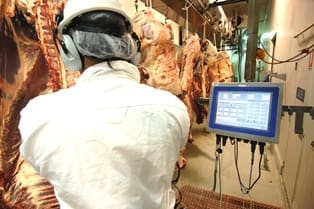 At regional level, however, the impact was more evident, with Queensland's kill back 2pc, while South Australia lifted 13pc on the week prior.
More widespread rain through parts of northern, central and southern Queensland in the past 48 hours has forced a number of further plant closures.
Teys Biloela and Lakes Creek plants in Central Queensland both skipped days last week due to weather pressure, while JBS Rockhampton suffered a major mechanical problem that saw the plant shut for two days.
This week, there will be more of the same with some monster falls in areas like Springsure (200mm in places) and 50mm around Taroom and further south on top of earlier falls.
There are plenty of reports evident of cancellations and postponements of cattle consignments due to weather impact on roads, and difficulty getting cattle out of the paddock.
JBS Townsville was due to start its 2018 season today, but widespread rain in North Queensland cattle catchment areas has pushed back the start date by a week, to next Tuesday, March 6. In decades gone by, Townsville rarely started its kill until well into March anyway, because of the prospect of wet season rain.
Teys Lakes Creek will not be open for business tomorrow, and Biloela will miss a day at least, on Thursday.
Further south, processors are still trying to battle through a sea of rain-forced cancellations, with Dinmore working as a 'day to day' proposition until things start to dry out.
In a continent of great contrast, the western parts of Queensland are still desperate for rain, with complete destocking still happening in parts of the Central west and the famed Channel Country 'grass feedlot' a barren dustbowl this year. That will put considerable supply pressure on Queensland processors from mid-year on, when the channel country bullocks normally flow in abundance.
Some grids lift 10c
The cattle logistics issue has seen some (certainly not all) Queensland processors lift direct consignment rates 10c/kg this week.
Offers seen this morning for kills in southern Queensland in coming weeks have heavy cows 430c/kg before discounts are applied, with four-tooth heavy grass ox 490-495c.  Prices in Central Queensland around 10c behind those figures.
Some heavy grainfed spot rates have lifted 5-10c/kg in the past week, perhaps reflecting the recent feedlot survey suggesting numbers on feed have been in decline. It may also reflect operational problems at one dedicated grainfed plant starting to clear, lifting demand.
EU grassfed steer money this week in Queensland was around 520c, with the premium opening up a little over equivalent conventional ox. Certified grassfed MSA programs like Teys Grasslands were offering 535c/kg this week, a 40c premium over equivalent teeth and weight 'commodity' cattle.
Across the border, a larger northern NSW export processor had offers this morning for kills week commencing 5 March of 440c/kg on heavy grassfed steer, no offer on cows.
Australian processors are watching slaughter rates intently in the US at present, with current weekly US kills around 620,000+ looking unusually low, given the number of US cattle on feed.
No clear reasons have been offered, but three or four weeks ago the US suffered some big blizzards which inhibited production and held cattle back. But processors are still anticipating some competitive pain out of the US beef exports in coming months, as large volumes of cattle come to market. That will impact Australia both through the manufacturing beef market into the US, as well as boxed cuts into Japan and Korea, contacts suggested this week.
It partly explains why Australian finished cattle pricing still looks a little conservative, given the recent trend in the currency.
Last week's NLRS eastern states kill report for the week ended Friday showed Queensland's kill back 2pc to around 64,500 head; NSW unchanged at just short of 34,000 head; Victoria unchanged at 24,500 head; SA surging 13pc to 5100 head; amnd Tasmania 1pc higher at 4800 head.
Some short killing weeks are on the horizon, with Easter holidays starting late March, and ANZAC Day during week 17.