MID-winter slaughter cattle supply shortages are in clear evidence this week, with saleyards and direct consignment numbers tighter heading into the end of the financial year.
Tax issues sometimes have an effect in bending the slaughter cattle supply curve in the last two weeks of June each year, and given the returns producers have made from slaughter cattle over the past 12 months, that's likely to be in evidence again this year.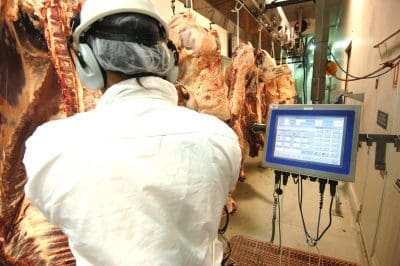 Compounding supply problems further, several Queensland export processors reported supply issues this week due to good rain in the state's far west and Channel Country in recent days, with unseasonal falls up to 50mm recorded. Most have managed to fill holes in kill rosters with other cattle. More rain is forecast further east later this week, which may add a few further challenges to keep rosters full.
US imported grinding meat prices continue to surge, reaching 783c/kg this week – the best money seen since the brief COVID spike seen in May last year, when 40pc of the US processing industry was taken out due to plant closures and reduced operating conditions.
Frozen imported cow trim prices have now risen about 85c/kg in the past two months, helping take some of the sting out of record high processor losses seen this year due to the red-hot slaughter cattle market (see last week's processor margin report).
Most large Queensland export processor grids remain unchanged this week. Best offers seen for direct consignment grassfed heavy ox in the southern Queensland region this morning were 665-685c/kg for four-tooth cattle (some of those higher quotes HGP-free only), and ranging from 610-625c for heavy cows.
Offers from Central Queensland plants are typically 10c/kg below those rates this week.
Further south, export processors in southern regions of NSW are offering 695c/kg on heavy four-tooth grass steers and 620c/kg on heavy cows, while eastern regions of South Australia have four-tooth steers at 695c, and heavy cows a record-equalling 640c/kg.
Over the hooks prices reported by NLRS for the week ending Friday have heavy cows in NSW averaging 577c and peaking at 620c, and four-tooth heavy grass steers averaging 690c and as high as 700c/kg. In Victoria, cows peaked at 655c/kg, and steers, 750c, reflecting the current tight mid-winter supply.
Female port of kill continues to slide
Weekly kill reported by NLRS has slaughter numbers for the week ended Friday at 108,678 head, with Queensland accounting for well over half of the 11,000 head rise. Last week was Australia's biggest kill so far in 2021, but that's not saying much in a year of record lows.
Queensland's kill last week reached 58,545 head; NSW 26,163 head; VIC 13,576 head; SA 2637; Tas 5000; and WA 2757.
Of greater interest was the proportion of female kill, reflecting the deep level of herd rebuilding going on. Last week, females accounted for just 41pc of national kill, which must be close to a record in recent times. The week before the figure was 41.2pc; the week before that 43.9pc, and 46pc a month ago, suggesting producers continue to retain all available females for breeding purposes.