AS if slaughter cattle procurement was not tough enough, last weekend's much-welcomed rainfall event across eastern Australia has added to supply challenges, with postponements of some deliveries due to bogged trucks or paddock access difficulties.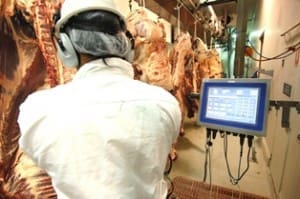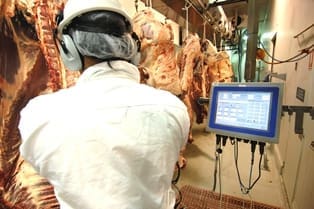 It has just thrown more fuel on the fire for processors now struggling to raise a weekly kill in the face of a cattle herd now at 30-year lows after three years of drought.
Solid rains since Friday across large parts of central and western Queensland, and northern, central and southern NSW has slowed up-direct consignment deliveries this week, processors have reported.
While those cattle have not been 'lost' from the system altogether and will eventually find their way to processing, it's added yet another element to the immediate procurement challenge.
Both Teys Beenleigh and JBS Dinmore were uncertain as to whether they would finish this week with a full run of kill shifts.
Grids rise 10c/kg
The added complexity of rain has helped push Southeast Queensland processor grids another 10c/kg higher this week.
Best offers seen this morning from multiple competitive export processors had four-tooth grassfed ox at 530c/kg, and heavy cow (plus 280kg or 300kg, depending where they are heading) at 485c/kg.
Central Queensland quotes appeared to be around 10c/kg behind that, with southern Australia basically unchanged from the previous week.
Last week's eastern states beef kill reported by NLRS showed the five-states tally for the period ended Friday at 145,714 head, reasonably consistent over the past four weeks, but showing nil sign of further advancement.
Queensland's kill grew 3pc to 77,122 head, but the figure still sits 12pc below this time last year.
NSW eased 1pc to 33,337 head (minus 18pc year-on-year), while Victoria was unchanged at 23,378 head (minus 23pc on last year).
South Australia softened by 11pc on the previous week to 7167 head, also back 28pc on last year, which looks suspiciously like a closure or breakdown issue, while Tasmania eased 1pc to 4712 head.