'Mexicans' from south of the border competing for Queensland slaughter cattle continue to add competitive tension in the northern slaughter cattle market this week.
Most Queensland processor grids have shifted higher again since yesterday, as a phalanx of Victorian meat processors continue to source cattle out of more northerly regions – albeit with a 40-50c/kg freight bill attached to get them home.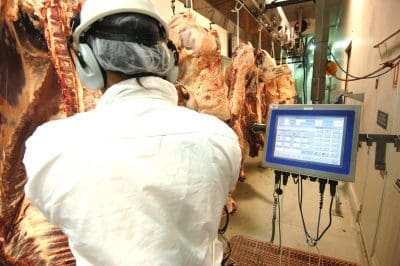 It's reflective of the desperate shortage of slaughter cattle in southern Australia presently, forcing meatworks buyers to roam much further north to try to protect beef supply contracts and keep their employees engaged.
Operating in Queensland saleyards and out of the paddock in recent weeks have been cow and steer processors including Ralphs, Throsby, O'Connors, Midfield, GBP, JD Exports and Bindaree. All are swarming across Queensland, desperate for cattle to fill holes left by the very meagre mid-winter supply in Victoria and southern NSW at present.
Some big deals have apparently been written by southern processors on Queensland cattle, including a single run of a thousand bullocks out of the paddock in Central Queensland this past week.
One large vertically integrated supply chain is shifting finished cattle out of its Queensland feedlots all the way to its plant in southern NSW for slaughter, simply to help keep staff employed. The alternative is, close southern plants temporarily, running the considerable risk of losing staff to other industries, in which case it becomes doubly-hard to encourage them back once cattle numbers again start to rise.
Given current fuel prices, the freight bill to get Queensland cattle back to Victoria for processing is anywhere from 40-50c/kg, making them very expensive cattle landed back at the plant. But having said that, some southern grass bullocks have made the equivalent of around 850-860c/kg at Barnawartha this past week.
Southern Queensland processors' direct consignment offers seen this morning have heavy cows back up to 670c/kg (having fallen to 600-620c only four to six weeks ago, although limited business may have been written at those levels). Four-tooth export-weight grass ox are up to 735c/kg (some HGP-free quotes 740c), up 35c on last week, having drifted as low as 695c last month.
To refresh readers' memories, cow money at its absolute peak reached 715c in Queensland briefly at the start of the year.
Southern states direct consignment offers this week have cows at 700c/kg (30c above Queensland) and four-tooth steers 775c (+35), and 820c/kg on MSA steer. But in reality, those figures are 'just numbers' and very little business is actually being written despite those rates, several southern processors told Beef Central.
It partly explains the current strong interest from southern processors in sourcing from further north. Processor losses on slaughter cows in some parts of the country may be as high as $200-$300, one contact said this week.
The question now is, is the latest round of Queensland grid price rises enough to see-off the southern competitors?
Season continues to impact
The continuing strong seasonal conditions across much of eastern Australia is again spreading cattle out, and those vendors who are not pushed into selling due to grass, will not. It means cattle foregone now for kills later are likely to carry additional weight and finish, heading into the last quarter.
Large Queensland processors who only last month had kills well covered for up to three or four weeks ahead are now much more current, Beef Central was told, with many only a week forward at present. One operator plans to run its Queensland and some southern sheds only four days from next week, due to the supply challenge.
The market was quoted as 'very strong' in early selling at the weekly Roma store sale this morning, despite numbers doubling on earlier August sales to around 6700 head.
Editor's note: Since the start of August, the National Livestock Reporting Service no longer provides a weekly Over-the-hooks slaughter cattle price summary. The NLRS OTH report is now compiled only monthly, on publicly-accessible grids only. Lack of processor participation was given as the reason.