SOME large Queensland export processors have lifted slaughter grid rates sharply overnight, as the acute shortage of killable cattle bites.
Several southern and central Queensland processor grids have risen by a surprising 20c/kg in one jump, taking the four-tooth grassfed heavy ox rate in SEQ back up to 560c/kg and heavy full-mouth cows to 505c.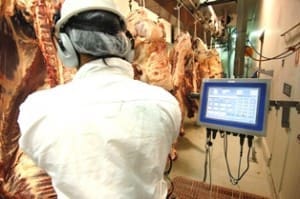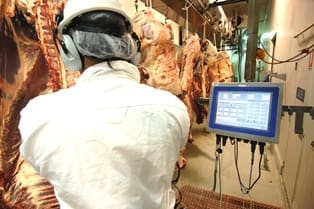 All other categories have shifted upwards by 20c/kg in concert, with spot price on 100-day grainfed steer now back up to 580c.
The increased offers are worth almost $70 on the price of a typical 330kg grassfed ox, and represents the best grid money seen since early October, when prices started to decline.
Other Queensland processors are yet to respond to the jump in price offered by several market leaders, but at least one said it would not rush in to raise its bids, because of the financial impact. Instead, they plan to wind back kills to try to better match supply.
Grid offers up to yesterday had remained virtually unchanged since December, but it appears that processors' attempts to 'stare down' producers over price has failed, on this occasion.
Adding pressure to the equation has been a northern physical cattle saleyards market which has been distinctly stronger than direct consignment for the last couple of weeks. One set of figures calculated on a line of cows bought out of Dalby fat sale last week suggested that they would have had to make 515c/kg dressed weight on the grid to cover their tracks – at least 25c higher than grid offers seen prior to the overnight change.
One processor source this morning said the move in grids greatly worsened processor profitability in the current market, taking losses on a typical grassfed ox back to at least $200 to $250 a head, and cow losses back closer to $200 a head. That follows a period since about November when losses were somewhat reduced.
Flat international demand and currency movements have contributed to the current state of poor profitability in processing, with the A$ advancing sharply from US72c in early January to above US76c earlier this week, reducing competiveness of Australian beef in world markets.
There's been a noticeable drop in eastern states beef kills during the opening stages of 2017, and the consistent message from processors since the start of this year has been the constant battle being faced to fill daily kills.
That's illustrated in the graph published here, plotting the past three years of eastern states slaughter activity.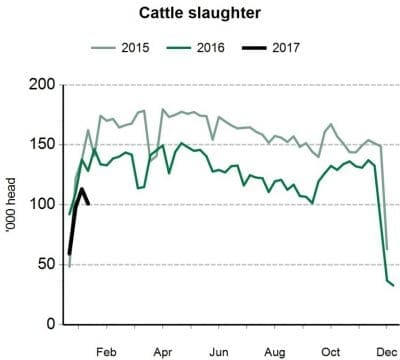 Year-on-year, last week's eastern states kill at 100,838 was back 21 percent, and considerably worse compared with the same week last year.
While last week's cycle carried the Thursday Australia Day holiday, some large plants including JBS Dinmore killed only three days, reflecting the tough early cattle supply situation. Some large export plants are already talking reduced kills again this week and next.
Adding to current supply difficulty in Queensland is the fact that the Central Highlands and inner Darling Downs areas that traditional supply the backbone of the southern Queensland slaughter for the first couple of months of the year did not really get their seasonal break until Christmas.
That's likely to delay turnoff by several months, to allow cattle to add weight. It potentially means a larger supply of slaughter cattle around April-May, when cattle from other northern areas start to hit the market in numbers, some market watchers say. But by mid-year, slaughter cattle supply is shaping up as being particularly grim, and extended plant closures for a period cannot be ruled out before the year finishes.
Qld's kill back 23pc on last year
Queensland's holiday-impacted kill last week reached 45,310 head, down only 9pc on the previous week, but back 23pc year-on-year.
In NSW, the seven-day kill reached 26,610 head, back 16pc on last year, while Victoria was back 30pc in yearly comparisons at 18,163 head.
South Australia's kill at 7003 was a 13pc decline on this time last year, while Tasmania was -7pc at 3752 head.