WITH the end of the long and at times torturous 2017 cattle slaughter season in sight, many beef processors now appear to have their requirements mostly covered for the remainder of the year.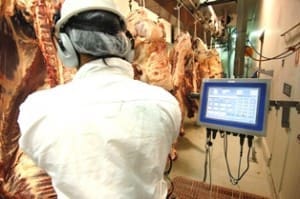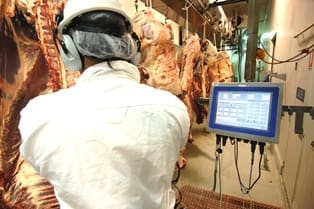 As a result, a number of Queensland processor grid offers have dropped 10c/kg since Wednesday last week, as supply better lines-up with the remaining available kill slots.
Best southern Queensland quotes seen this week have four-tooth grassfed ox at 495c/kg, and 440c/kg on heavy cows. Most grids were unchanged in NSW and Victoria last week (a few minor rate increases in some YG cattle and grown steers in Victoria), with heavy cows averaging around 410-420c.
A number of other processors in northern NSW and Queensland have now stopped quoting for direct consignment for the year, confident that they have their requirements already on the books until 2018, and perhaps topping-up out of saleyards if they need to.
With the exception of a couple of minor 'breakouts', the standard four-tooth Queensland grassfed ox that we report on each week has traded in a 75c/kg range during 2017, roughly between 475c and 550c/kg. Similarly, mediumweight cows in Queensland have traded in a range between around 475c at the start of the year, and a low-point around 420c in August.
Quiet year for off-season plant upgrades
Christmas/New Year closure is typically a time which processors use to complete major plant equipment upgrades, new equipment installations or other major capital expenditures, which would otherwise disrupt plant operations.
But asking around processors this week, it appears there will be little in the way of serious capital expenditure going on this year, during the closure period. Unlike two to three years ago when processors were spending big money upgrading facilities with new equipment after huge profit years, most companies spoken to this morning said the 2017-18 break would be limited to 'basic maintenance,' reflecting the poor profitability in processing for most of this year.
"Most are likely to wait until the balance sheets get better before spending any big money on new infrastructure projects," one contact said this morning.
"It's an off-season for tightening bolts and using the grease gun – not spending millions on new plate freezers," he said. "We'll do what's necessary, but there's certainly no surplus to be scattered around the sheds this year on new equipment."
Weekly kills unchanged
Last week's Eastern States weekly kill report showed a seven-day throughput of 130,794 head, much the same as the week before, and virtually identical to the same week last year.
The seven days to Friday was a mixed bag for processing activity, with Queensland and Victoria down in numbers, while NSW, SA and Tasmania all rose a little, in line with supply.
Queensland recorded a seven day kill of just short of 64,000 head, down 2pc on the previous week, and square with the same week last year.
NSW lifted 2pc to around 32,500, also similar to last year, while Victoria dropped 2pc to 22,150 head. South Australia's kill at around 7500 lifted 2pc week-on-week, but was back 7pc on last year, while Tasmania at 4700 was 2pc behind a year ago.
Next week: We take a look at the outlook for both supply and demand for slaughter cattle in the opening stages of the 2018 season. Processor opinions, at this point, appear to be mixed – but the way the season across eastern Australia has panned out, grain prices, and the heavy flow of 'next year's grassfed bullocks' into feedlots as feeders during 2017 will be factored into the discussions.
Forget about any impact from herd rebuild on processing activity until at least the end of next year, or into 2019 processors say.