DIRECT consignment grids in Queensland have continued to trend downwards this week, in the face of subdued international market demand and an Australian dollar that continues to defy gravity.
Following a sequence of grid price declines since mid-March, some grids dropped another 5c/kg on Monday.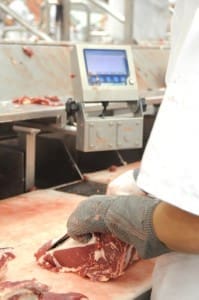 Quotes seen this morning for kills between now and the end of April show competitive southeast Queensland slaughter prices at 490-500c/kg for four-tooth heavy grassfed ox, and 440-455c for heavy cows.
Grids in northern parts of Queensland are around 15c/kg behind those rates, as demand for live export cattle wanes and prices fall in concert. A new order being filled out of Townsville late last week was offering 270c for boat cattle, about 55c/kg below where the market sat only a month or six weeks ago.
The current SEQ grid offers are the lowest seen since mid-to-late July last year, when the big renaissance in cattle prices was just entering full swing.
But while today's market is a big setback from the lofty highs seen late last year when the grass steer market peaked at 545c/kg, it still needs to be kept in context from where the market rise started this time a year ago.
This week last year, those same plants were offering 425c-430c/kg for the same grassfed four tooth ox – and indeed, that market had just risen 20c.
It means a typical 330kg grass ox today is worth $1617-$1650 (before penalties), compared with $1400-$1420 this time last year – at least $220 better off.
Seven-day kill picks up
Last week's Eastern States seven-day kill compiled by the National Livestock Reporting Service showed processing operations are rapidly rebuilding after two holiday-affected short weeks.
Last week's eastern states tally picked up where it left off before the Easter-shortened weeks, delivering a throughput of 141, 327 head. All states were up by double digits on the week before, when most plants killed only four days.
With another four-day week just around the corner with the Anzac Day Monday holiday on April 25, most large multi-site Queensland processors spoken to this morning were reasonably comfortable with cattle supply for their immediate requirements.
Many said there were a few more cattle coming forward following the Easter break, and encroachment of dry weather and lingering hot days in some areas, was also pushing more cattle to market.
Reinforced by some sizeable close-outs among grainfed cattle, some Queensland plants are more-or-less covered for kills until weeks commencing 26 April.
In a state-by-state breakdown, Queensland's first full post-Easter kill rose 27pc last week to 68,275 head. While the figure was +2pc on this week last year, that figure is deceptive, as Easter fell a week later in 2015, meaning it was only a four-day week.
NSW kill last week recovered 22pc on the previous week to 34,635 head, while Victoria jumped 19pc to 26,583 head.
South Australia produced a kill total of 7475 head, up 14pc on the previous week, while Tasmania's kill at 4359 was +18pc.