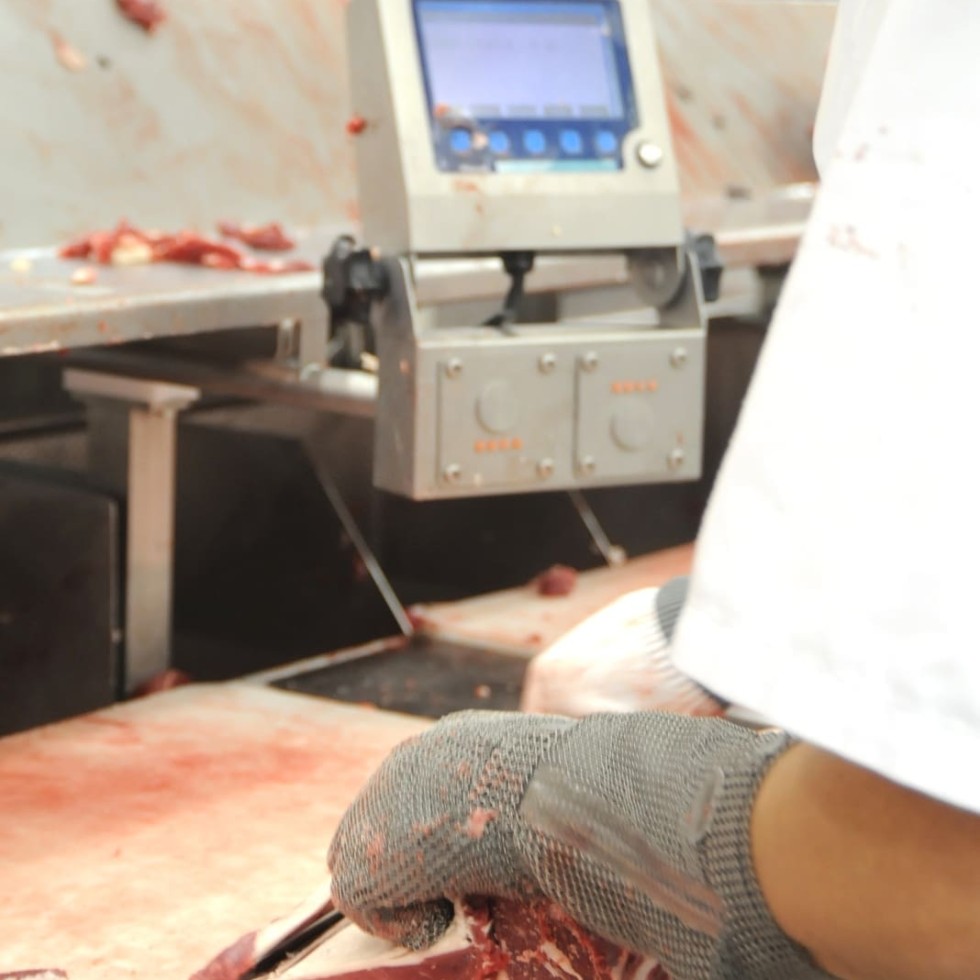 WHILE public holidays in some southern states took the edge off last week's Eastern States weekly slaughter tally, little has changed in practical supply terms after earlier record-setting throughput.
The seven days ended Friday saw the National Livestock Reporting Service record an Eastern States beef kill of 161,207 head – a hefty 4.7 percent decline from the previous record-setting week.
That result is masked, somewhat, by Monday public holidays in Victoria and Tasmania, which reduced their kills by 13pc and 15pc respectively. South Australia was also back 7pc, perhaps due to Adelaide Cup Day, but the biggest processing states, Queensland and NSW continued at extreme high levels.
Queensland's kill was back 3pc from the previous week's +87,000 record, at 84,472 head, while NSW rose 1pc to reach 38,745 head.
As discussed in last week's report , the end of February appears to have acted as a trigger-point for many droughted eastern Australian producers holding out for rain, and its passing without relief has seen a new surge of cattle pushed onto the market.
Saleyards continue to attract very large yardings, and prices for many descriptions continue to come under pressure. Yesterday's sales at Tamworth, Toowoomba (2), Wagga and Forbes all suffered further moderate to large price declines across many descriptions compared with the week before.
As a result the Eastern Young Cattle Indictor closed yesterday at 308c/kg, down 11.25c on this time a week earlier.
All significant Queensland processing plants continue to work at operating capacity, with double shifts and Saturday shifts happening where they can be scheduled. Some Central Queensland plants now report being booked out for killing slots (no price attached) until July.
An emerging trend at present, with the big supply of cattle coming forward, is 'shopping closer to home.' It appears southern Queensland plants are only having to venture south about as far as the New England, where earlier this year they were pushing into more southerly selling centres like Gunnedah and Wagga. Equally, Victorian processors are only pushing into southern NSW.
Compounding the problem of very large sale yardings has been the non-attendance at some physical sales by major meatworks buyers, simply because their direct consignment bookings have been so heavy that they physically cannot squeeze more saleyards cattle into their kill rosters. Such decisions are sometimes misinterpreted by producers who feel it somehow reflects lack of 'loyalty' to the saleyards system.
What's happening, though, is a very large price gap is emerging between saleyards and direct consignment value, especially on cows. One SEQ processor has best cows on its grid at present at 295c/kg, but was buying similar cows out of a Central Queensland saleyard last week for 220-230c.
That's a $156 difference in price on a 240kg carcase weight cow, before freight, and there are plenty of examples where the differential is $100 a head or more on cows.
Grids start to slip
There's been grid adjustments, downwards, among all three of the nation's largest export processors this week, as a result of the constant and unrelenting flow of cattle.
Two have adjusted their southeast Queensland grids down 5-10c/kg this week across the board, while the third has shifted its Central/northern grid back 5c this week and 10c the week before, due to supply pressure. It has not touched its SEQ grid, however.
Values obtained for milk and two-tooth steer on one SEQ grid yesterday were 340c/kg, 335c for four tooth, 380c for EU steer and 295c for best cows.
One of the areas that appears to be badly impacted recently has been Queensland's Central and South Burnett, where there has been a particularly heavy cattle turnoff in recent weeks as feed and water disappear, one processor reported.
Holiday impact on kill capacity
As discussed in last week's kill summary, producers should be mindful of the upcoming series of short weeks caused by Easter and ANZAC Day holidays, and the impact this will have on processors' ability to handle cattle.
There are two consecutive short weeks either side of Easter (18-21 April), followed by another one the following week for Anzac Day (April 25). Compounding the Public Holiday issue is that major processors will not schedule Saturday shifts in the middle of a long-weekend, giving staff a three-day break. In total, this could take five killing days out of the roster over the period, which is going to put a big dent in the number of cattle processors can handle at the time.
It obviously makes sense to avoid selling cattle in the lead-up to that period, if at all possible.
Early signals out of today's Roma sale:
A total of 6300 head of cattle were penned at Roma's store sale this morning.
It was a very mixed quality yarding of cattle again this week. Better lines of heavy weight yearling steers to feed sold to 175c/kg, but plainer lines were cheaper in price and averaged around 141c/kg.
In some early sales:
David Mason, Stanley Park, Roma, sold Angus-cross steers averaging 406kg to 175c/kg for a return of $710/head.
Gwenbrook Farms, Gwenbrook, Roma, sold 370kg Santa-cross steers to 174c to return $644.
Bangor Cattle Co, Bangor, Mungallala, sold 268kg Charolais-cross steers to 174c to return $468.
I Jackson, Elavirem, Injune sold 426kg Angus-cross steers to 170c returning $724.
D & K Noon, Mitchell, sold 457kg Droughtmaster-cross steers to 164c returning $750.
V, K, & A Hafemeister, Oakleigh, Injune, sold 350kg Brangus-cross steers to 162c returning $567.