SOME eastern states slaughter grids, especially for cows, have advanced another 10c/kg this week, as slaughter cattle supply prospects for the months ahead start to further tighten.
The latest changes mean upwards price movements in Queensland grids have continued into a fifth straight week, at the same time that the eastern Young Cattle Indicator has surged dramatically.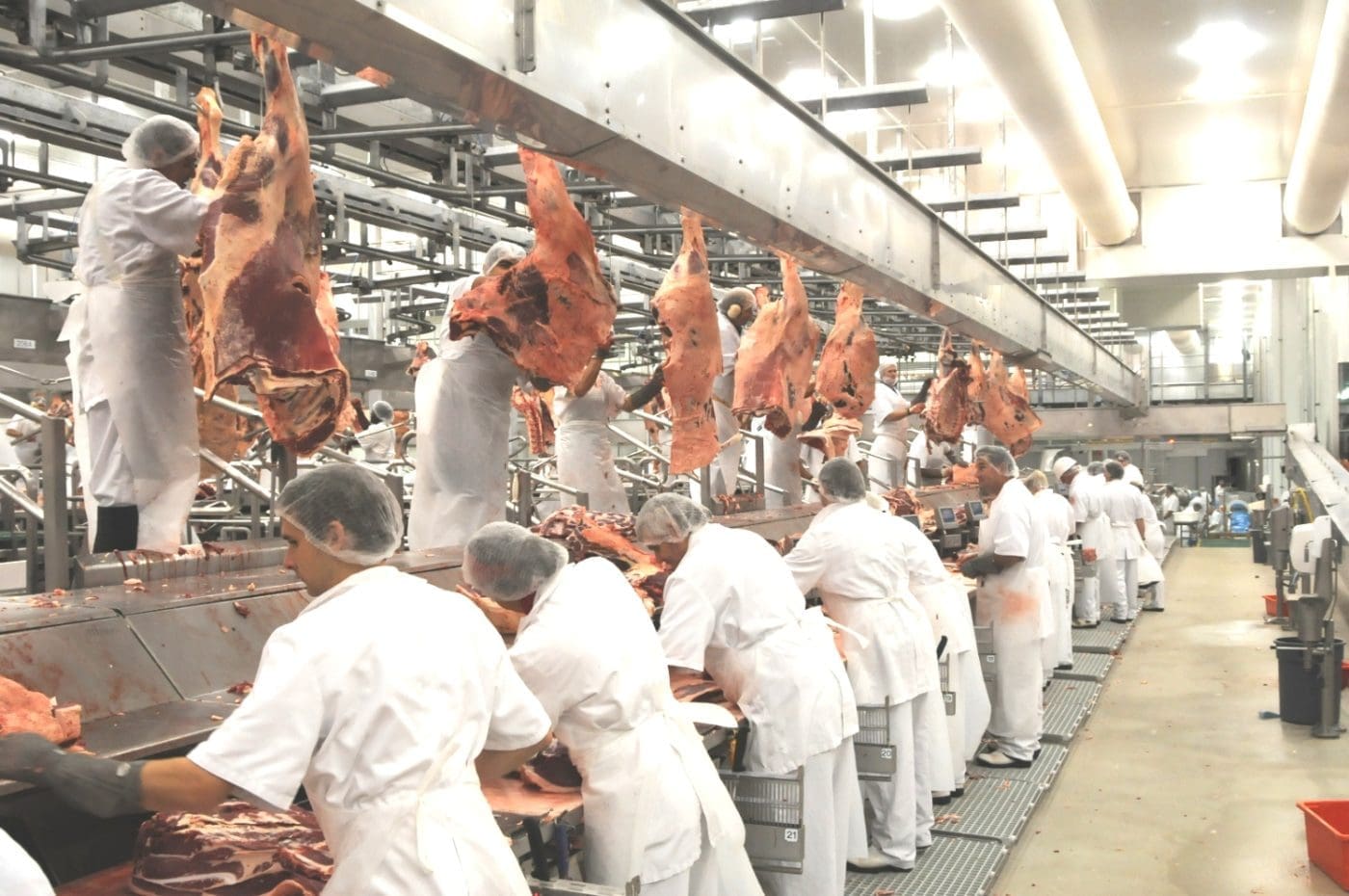 One large Queensland export processor this morning said his kill rosters for the first two weeks of August were now reasonably well covered, but plenty of space was available from week commencing 19 August.
The EYCI reached 534c/kg carcase weight yesterday, more than 45c above where it sat a month ago, and its highest point since April last year – despite little improvement in conditions across large parts of the eastern states outside of Victoria.
Saleyards prices in many centres surged strongly last week, but have since softened in early trading this week in some centres, especially for younger cattle. Heavy feeders continue to sell strongly, lifting by an average 13c/kg at Gunnedah today. Most better-conditioned slaughter cattle at Gunnedah this morning were dearer, with well-grown steers to processors up by as much as 22c/kg, while lighter lines and poorer conditioned cattle eased.  Small numbers offered at Wodonga this morning distorted price trends, with trade weight steers gaining 7c to make from 320-346c/kg, although heavy steers and bullocks attracted only limited competition.
Direct consignment rates offered in southern Queensland processor grids this morning saw some processors lifting cow offers to 460c/kg on cows (other competitors 450c), while HGP-free grassfed heavy steer offers topped at 560c (10c/kg less for HGP). In Central Queensland, cow rates were generally 10c behind those figures at 445-450c, with steers 545-550c.
In southern states, Teys Naracoorte was offering 570c/kg on four-tooth steer no HGP this morning (585c at Wagga), and cows 490c at both sites. In northern NSW, Bindaree Beef has offers for kills week commencing 5 August of 490c/kg on four-tooth grassfed heavy steer and 450c/kg on heavy cows.
Weekly kill
The eastern states beef kill was little changed last week, accounting for 148,657 head for the seven days ended Friday – up 1pc on the week before.
Queensland's kill lifted 4pc to 80,372 head, partly explained by an extended stoppage at one large export plant the week before due to mechanical breakdown.
New South Wales slipped 5pc to 34,884 head, with females still accounting for 53pc of the kill, while Victoria was down 1pc to 25,099 head. South Australia and Tasmania were both unchanged at 4012 head and 4290 head, respectively.