LARGER beef processors are talking cutbacks on slaughter in coming weeks, as the effects of recent leaps in cattle price and short supply start to weigh more heavily on processor profitability.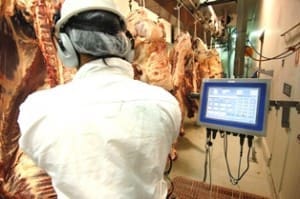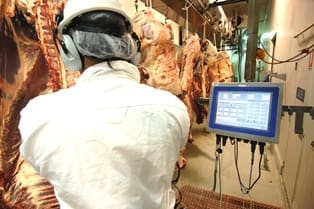 A number of large multi-site, multi-state processors are planning to reduce numbers killed per shift, reduce numbers of shifts per week, or both, as the cattle supply challenge intensifies this week, following recent rain.
Some described a 'disconnect' that is emerging between current rain-fuelled cattle price, and the revenue that can be generated in international markets for the product. Part of the challenge is the subsidence of buying interest out of China since coronavirus, which is pushing more export product into alternate markets.
One processor contact said while plant throughput remained a key objective to maintain processing efficiency, there came a time when cattle prices reached levels where it made more sense to reduce weekly operations, rather than simply chase more cattle at ever-higher prices.
Processor direct consignment grid changes seen this week were more about companies aligning their prices with competitors, rather than re-setting the bar even higher.
Some of the eye-catching processor offers made last week were about flushing cattle out due to supply problems caused by waterlogged paddocks and road blockages, but none have gone backwards this week, despite better logistics conditions in many areas.
In southern Queensland, most grids maintained the big rises seen a week earlier, when offers jumped 20-30c/kg, on top of another 20c/kg the week before.
Grassfed four-tooth steer prices remain at 590-640c/kg this week on competitive Queensland grids, well above the previous record highs of 600c/kg seen briefly last year.
Cows are now in increasingly short supply as herd rebuilding mentality starts to take hold, with one Queensland operator's grid lifting to an unprecedented 580c/kg for MSA-eligible cows. Others remain in the 530-550c/kg range for heavy cows this week.
As described in today's 100-day grainfed trading budget report, shortfed cattle are currently fetching 650-660c/kg on the spot market, and 680c for forward contract for May delivery.
Most Central Queensland plants will drop shifts or tallies within shifts this week, while Townsville remains closed due to earlier wet weather infrastructure damage. Normal Saturday shifts have been the first to disappear.
In southern Queensland, at least one large export plant is shut today, as the challenge of constructing a kill each day bears down. More dark days are likely next week, Beef Central was told.
Central Queensland direct consignment rates remain much the same as southern parts of the state, as fierce competition continues with live exporters also looking for heavy cattle to fill boats for Vietnam after rain interruptions to roads and paddocks. Typical Indo steers in Darwin are quoted at 350c/kg liveweight this week.
Saleyards trends
In the saleyards system, good cows remain in short supply, with plenty of examples making 300c/kg liveweight at sales across eastern states early this week.
Generally heavy steers and cows were at least firm, and in places a little dearer in early sales this week.
The Eastern states weekly kill slipped seven percent for the seven days ended Friday, totalling 131,389 head, as a result of rain disruptions and price movements.
Queensland's kill was back 10pc to 61,790 head, with the female portion slipping to 39pc. NSW eased 6pc to 34,369 head.
Victoria's kill rose 6pc to 27,920 head; South Australia jumped 17pc to 43688 head; and Tasmania recorded a 54pc decline (apparently caused by a plant closure) to 2522 head.