THERE has been a sharp lift in processor price grid offers across eastern and southern Australia since the start of the new trading year.
Competitive Queensland processors this week have offers up 10c/kg from where they sat late last year, with four-tooth heavy steers at 670c/kg (some of those offers for HGP-free only), and cows 600c.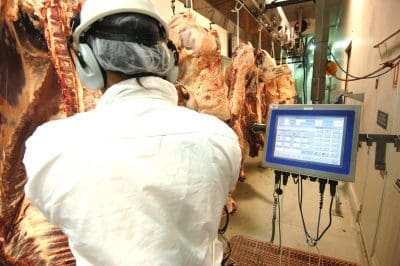 Those offers are again within sight of the record highs seen in the second half of 2020, before slipping during the final few weeks of December. At their height in 2020, heavy export cow prices in Queensland reached as high as 615c/kg, with grassfed heavy ox peaking at 680c in October-November.
In southern states, publicly accessible grid offers this morning showed 645c/kg on offer for four-tooth heavy steer in southern NSW and eastern parts of South Australia, and up to 590c/kg for heavy cows – both sharply higher than December rates.
NLRS over the hooks quotes for the week ended Friday show direct consignment rates in NSW and Victoria last week being much higher, compared with closing quotes last year.
NSW had grown steers up 35c/kg (an average among all processors reporting rates in NSW), yearling steers and heifers up 37c, and cows up 25c. In Victoria, opening gambit rises are more modest, with most cows up 10c/kg, yearlings 7-8c and grown steers 3-4c.
Two factors appear to be in play in the sharp rises in over the hooks rates since processors have returned to work.
The first is the underlying lack of slaughter cattle due to the 2018-19 drought, which in some regions extended into early 2020.
The second is the impact of widespread, substantial summer rain across parts of eastern and southern Australia.
While some areas have still missed out, many cattle regions across Queensland, NSW and Victoria have received falls of 50-250mm over the past three or four weeks. It is arguably the best summer start seen since 2017 or 2018 in many areas.
Some country that has received rain since December was coming from a 'long way back', however, and would need further good follow-up falls to cement the recovery process.
With mid-January yet to arrive, the good news is that there is still plenty of time for an old-fashioned summer wet season to deliver. The promise of green grass, and additional weight in cattle has seen many producers hold off marketing killable cattle since livestock buyers returned to work after the Christmas break.
"It's proving to be tough going," one cattle buyer contact said this morning, in the struggle to raise kills for the next few weeks.
As Beef Central reported yesterday, the first Roma store sale of the year, scheduled to be held today, was cancelled due to rain across the Maranoa district in southwest Queensland.
Further big rain across cattle areas of eastern Australia will only add to the already difficult supply challenge for beef processors for the next three or four months, at least.
"As tough as it would be to cope with, supply wise, we need it to keep raining across eastern Australia, to underpin the long term herd recovery process," one processor livestock contact said this morning.
Prices in early 2020 physical sales have followed a similar trend this week, with a larger yarding of 1900 head at Wagga on Monday seeing trade steers climbing 15c selling from 420-424c/kg liveweight.  Heavy export cattle sold 11-30c dearer with heavy bullocks enjoying the bigger price rise, with the bulk of the steers making from 365-389c/kg live. Despite a smaller group of buyers, cow prices jumped 20c selling at 290-318c/kg liveweight.
While no NLRS weekly kill report was available by the time this report was filed, numbers for the seven days ended Friday will still be in holiday recovery mode, with many large export plants only recommencing kills this week. JBS Dinmore, for example, has its first shift for the year tomorrow, while JBS Rockhampton starts on Monday next week. Other sites are slowing coming back on line, with the exception of JBS Townsville, which is a facing a delay to its 2020 season start due to widespread wet weather across the North Queensland catchment area. The NLRS weekly kill report will be added to this item when it arrives.